2021 GMC Yukon Adds Style, Luxury, Space
GMC has just revealed the latest versions of it's biggest SUV. The 2021 GMC Yukon and Yukon XL add more tech, more comfort, and are now more different from their siblings at Chevrolet. That includes a new AT4 model and a Denali that offers more luxury and capability than the version that came before. Plus a new, plusher ride courtesy of an available air-ride suspension.
The Yukon is a big deal for GMC. It's also a big deal period, these are some massive rigs. And GMC has made the new Yukon even bigger, growing the vehicle nearly five inches longer in wheelbase and 6.1-inches overall. The 2021 GMC Yukon XL grows too, up 4.1 inches between the wheels. That means more space, for both people and cargo. That's especially noticeable in the third-row of these SUVS, where the shorter Yukon adds 10.1 inches of legroom and 10.2 cubic feet of cargo space and the XL adds 2.2 and 1.8 respectively.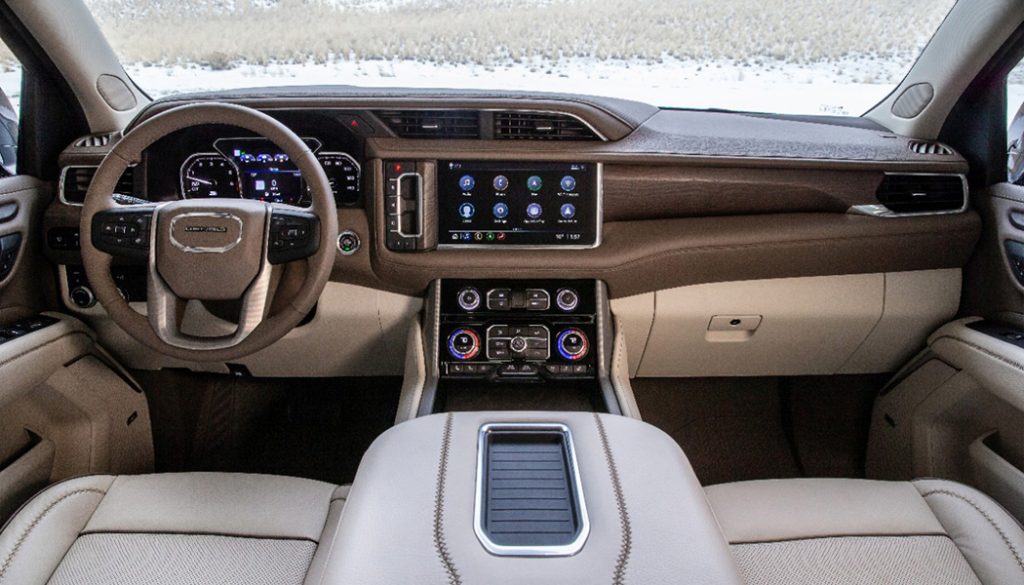 More Gears, New Diesel
A 5.3L V8 is standard in the 2021 GMC Yukon, backed by a 10-speed automatic. If that isn't enough, the 420 hp, 6.2L V8 is available as an option, and there will also be a 3.0L Duramax inline-six diesel that trades power for loads of torque.
Inside, the 2021 GMC Yukon gets an interior that's all-new and much different from the one found in the Chevrolet Tahoe and Suburban. New this year is a larger touchscreen display that sits prominently above the center stack. Denali trim versions, GMC's luxury trim, get their own dash, with a screen that sits below the vents instead of above them. It also comes with an available power-sliding center console, the only one in the class. Or in any vehicle we're aware of.
You May Also Enjoy:
Ferrari 812 Superfast Is Its Most Powerful Production Car Ever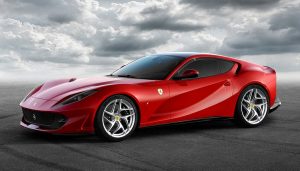 Related Search Topics (Ads)
Smoother Operator
GMC has added a new optional air suspension to the options list. Because the adaptive dampers can adjust to road conditions, it provides a smoother ride than before. As does the new independent rear suspension that also helps to increase the passenger and cargo space inside the SUV. The suspension is able to raise and lower the Yukon, including adding up to 2.0-inches when in 4WD Lo to allow for more off-road ground clearance.
The new AT4 trim, GMC's offering that gives buyers some of the Denali's luxury features with extra off-road capability, can be had with the new ais suspension. It also adds a low-range transfer case, 20-inch all-terrain tires, and skid plates to protect the underbody as well as AT4-exclusive leather seats and a jet black interior with brandy accents.
In addition to the air ride, the 2021 GMC Yukon offers Magnetic Ride Control. GM's magnetically adjustable shocks that use sensors to read the road and adjust instantly to road impacts as well as reducing body roll, bounce, and other vibrations. With more features, more tech, and more space, the GMC Yukon and Yukon XL are expected to go on sale later this year.