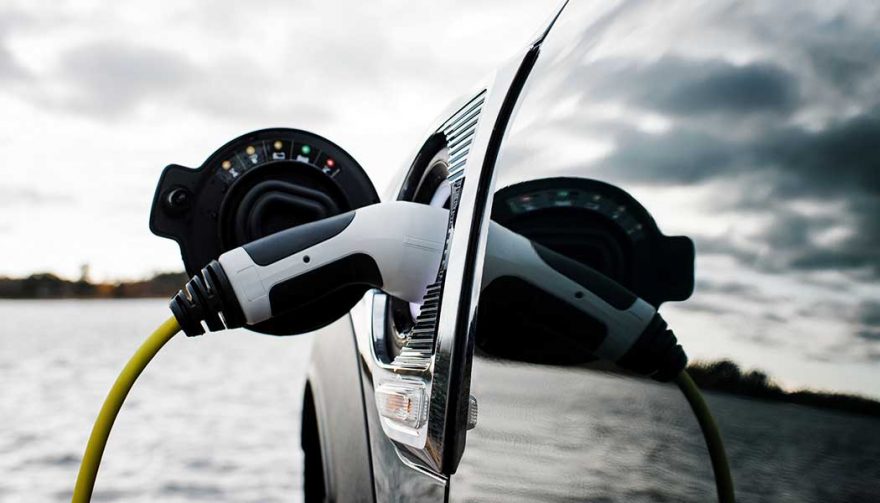 Our Top 10 Picks For Most Affordable Electric Cars
Purchasing Affordable Electric Cars
A lot of people are interested in going green these days, but don't want to break the bank doing so. Others are looking to enjoy the latest in automotive performance. You might even be interested in a plug-in, electric car because you just like having new technology. There are many reasons to be interested in finding affordable electric cars, which is why we've created this list of our top ten models.
While affordability is obviously a big deciding factor in your vehicle purchase, there are of course other features which will figure into your final selection. Just like with regular internal combustion engine cars, plug-ins come in an ever-increasing array of brands and types. This means it's easier than ever before to find the plug-in which suits your needs and preferences.
Subaru Crosstrek Hybrid
When what you need is an affordable plug-in vehicle that can also take on snow, dirt roads, and more with ease, the Subaru Crosstrek Hybrid is a great option to consider. MSRP starts at just $35,145. Subaru claims this
is the most fuel-efficient all-wheel-drive plug-in hybrid sold in America right now, and with an EPA estimated 90 MPGe that certainly seems the case.
While you can plug this vehicle in when necessary, the gasoline engine will charge the electric battery as needed, which is a nice feature when you're out playing far away from civilization. Plus, this little wagon has been designed for active people, which is why it has low-profile roof rails as standard equipment, allowing you to bring along all kinds of equipment for a weekend of fun.
Fiat 500e
The late Fiat CEO Sergio Marchionne at one point pleaded with customers to not buy the 500e since each one lost the company money. Their loss is your gain, because at a starting MSRP of $33,460 you might feel pretty lucky to put this all-electric car in your garage. Not only does it come with plenty of Italian flair, features like bifunctional halogen projector headlights and heated leatherette seats are also standard.
Honda Clarity Plug-In Hybrid
Considering Honda's long history of pioneering hybrid vehicle technology, as well as offering budget-conscious cars, it's no surprise it makes the list with the Clarity Plug-In Hybrid. You can get one with a starting MSRP of $33,400 plus an EPA-estimated range of 340 miles.
This car has a surprisingly roomy interior and a liftback in the rear, so fitting large items is far simpler than if you were to have a traditional sedan.
Hyundai Ioniq Electric
Going full-electric for your next vehicle purchase doesn't have to be a costly decision, especially with options like the Hyundai Ioniq Electric. MSRP starts at just $33,045 and you get the clear conscience of driving emissions-free. The EPA estimates range at 170 miles, which is more than enough for most trips. Plus you can enjoy standard features like Android Auto and Apple CarPlay.
Ford Escape SE Plug-In Hybrid
Many trust the Blue Oval from past experience, so if you're loyal to the brand and interested in a budget-friendly plug-in, the Ford Escape SE Plug-In Hybrid is a good option. It has a starting price of just $33,040.
Among the long list of standard features is a 10-way power driver's seat, front seat heaters, and the Sync 3 infotainment system. Most of the vehicles on this list are cars, so if a crossover is more appealing to you, that's another great reason to consider this for your next vehicle purchase.
You May Also Enjoy:
Which Electric Performs Best: Nissan LEAF vs Toyota Prius Prime vs Chevrolet Bolt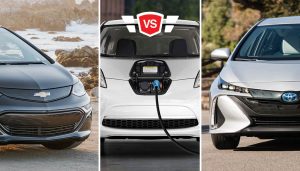 Related Search Topics (Ads)
Nissan Leaf
While you might already know the Nissan Leaf, which at one point was the most popular electric car in the world, you might not be familiar with the new generation. It has a starting MSRP of $31,600 and many upgrades versus the first generation so many people absolutely loved.
For example, a 40 kWh battery is now standard, but a 62 kWh battery with up to an estimated 226 miles of range is available. As a hatchback, Leaf owners have loved the fact the car can fit all kinds of larger items, yet it's still compact enough to fit in tight spaces, making it perfect for anyone living in a crowded urban environment.
Mini Cooper Electric
With a base price of just $29,900 you might be surprised at how affordable this all-electric Mini is. If you've ever driven a Mini, you know how much of a blast these cars are, thanks to go-kart-like handling and plenty of personality through and through. Plus, Mini throws in a lot of features on this car, including Apple CarPlay, Active Driving Assistant, and heated front seats as standard equipment.
Kia Niro PHEV
Coming with a starting price of just $29,490, the Kia Niro PHEV is one of the most affordable plug-in vehicles on the market today. That's not entirely surprising considering Kia has quite the reputation for not costing an arm and a leg. Lately, Kia build quality has absolutely soared, so you're getting a much more refined, higher-quality vehicle for your money. Plus, the Niro is surprisingly roomy inside, thanks to a flexible, space-saving design.
Toyota Prius Prime
If frugality is the goal and not getting all the features available, you can grab the Toyota Prius Prime LE for a starting MSRP of $28,220. That's not too shabby, considering the bottom trim comes with quad-LED projector headlights and Toyota Safety Sense 2.0.
Plus, the EPA estimates the driving range for this plug-in hybrid to be 640 miles, which is great for when you're going on longer trips or just don't have time to stop and fill up the tank. Plus, Toyota has enhanced the battery warranty for this car to 10 years or 150,000 miles.
Hyundai Ioniq Plug-In Hybrid
If you're really looking for a plug-in car while not spending a lot, the Hyundai Ioniq Plug-In Hybrid is extremely budget friendly with MSRP starting at just $26,500. Not only is it a real deal, the EPA estimates this car can go 29 miles using just electricity, which is enough for running a few errands in town, making your trip completely gas-free.
Despite the low price, Hyundai throws in a lot of features as standard on this vehicle, including smart cruise control, lane following assist, forward collision-avoidance assist with pedestrian detection, and an 8-inch color touchscreen.