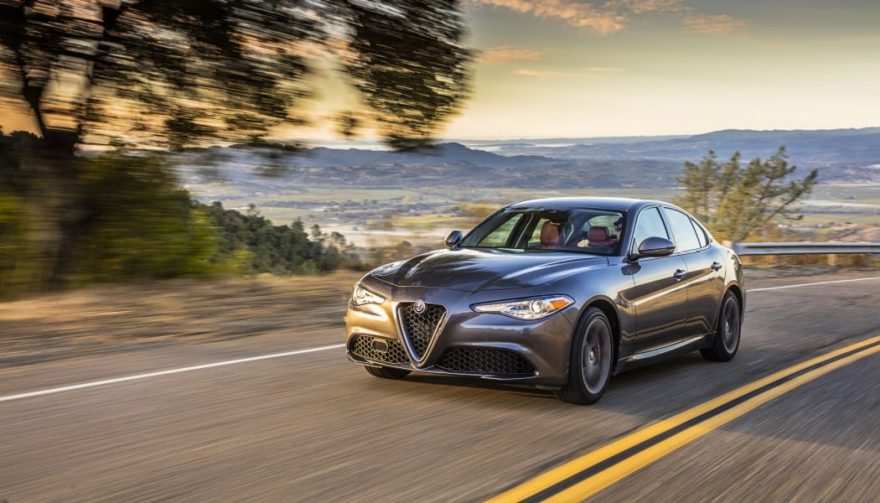 The 2017 Alfa Romeo Giulia
Alfa Romeo Giulia Lease: Aggressively Priced to Get You in the Driver's Seat
Auburn Hills, Mich. – A new Alfa Romeo Giulia lease offer makes the luxury sedan very enticing. So enticing that before you get that Toyota Camry or Chevrolet Malibu, you might want to consider an Alfa Romeo. That's not a joke.
Let's face it, Alfa Romeo has an uphill battle to fight. Many in the US automatically think of Teutonic brands when anyone says luxury sedan. Others proclaim their undying love for Lexus' reliability.
Then there's Volvo, which has moved upmarket, bringing stellar safety with it. Finally, Cadillac has been moving and shaking in exciting ways.
But you can get an Alfa Romeo Giulia for just $299 a month for 24 months. That's with $3,299 down, which isn't a large amount for such a vehicle. It's a good deal, considering the base Giulia has an MSRP of $39,985.
Included on the base Giulia are goodies like LED ambient lighting, a 7-inch TFT gauge cluster, and leather upholstery, not leatherette.
You May Also Enjoy:
Alfa Romeo Giulia: Italian Luxury Sports Sedan at Its Finest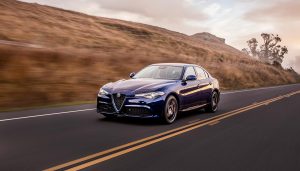 Other cars of the same ilk usually come with a monthly payment in the $400 range, and with a 36-month commitment. Jaguar does offer a competitive $249 lease on its XE 2.5t, but it's for 36 months, and it's offered on lower-level trim.
Exactly how Alfa Romeo can decrease the cost of a lease that's shorter is a mystery. There are some restrictions that come with the deal.
You can't drive more than 10,000 miles a year without a penalty. That's pretty standard for a luxury vehicle.
If you're concerned about the reliability of Italian engineering and manufacturing techniques, this deal is alluring. After all, when you're leasing the car, you don't have to worry about shouldering the cost of repairs.
If you find that all the buzz about Alfa Romeos being bags of bolts on wheels is untrue, then you can opt to buy the car at the end of your lease.
Obviously, Alfa Romeo is hoping people will try the Giulia, when they normally might pass it over. Then, the company wants you to realize no car treats you the same. In short, you fall in love and can't bear to be apart from your Giulia.
Rolling Out the Red Carpet
Alfa Romeo is serious about getting a foothold in the United States luxury market. MotorTrend points out that Pieter Hogeveen, the brand's North American director, is handling all customer complaints personally. You can't get that level of service through other brands, save for maybe some boutique automakers.
This means you won't have to haggle with dealerships over reliability issues. That's likely most car shoppers' fears about the Giulia. Considering PistonHeads recently had one break down in the middle of a track battle against a BMW M3 and Mercedes-Benz AMG C63, that concern just might be valid.