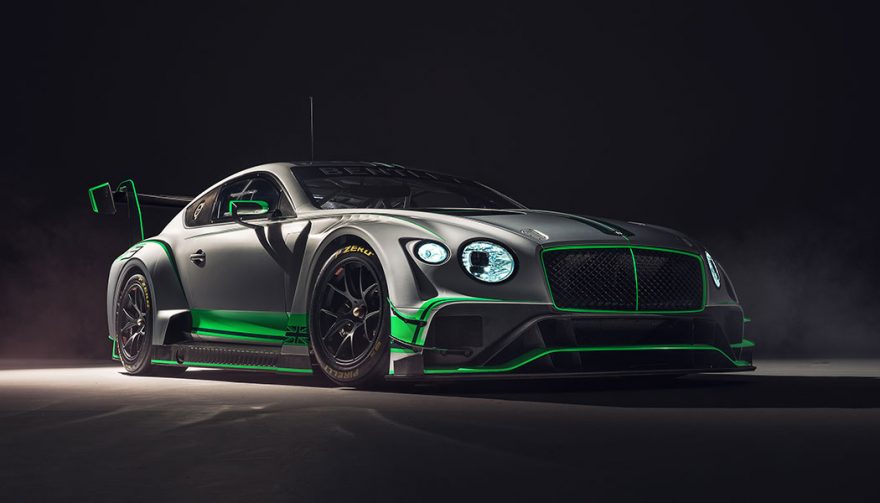 The new Bentley Continental GT3 will hit the racing circuit in 2018
Bentley Unveils New Continental GT3 for 2018 Motorsport Season
An all new Bentley race car in development for the 2018 motorsport season made its debut today.
The second-generation Continental GT3 is the latest dedicated Bentley motorsport race car. The new Bentley race car has big shoes to fill, the first generation Continental GT3 was a championship-winning endurance racer, scoring 120 podiums and 45 wins in 528 races.
The New Bentley Continental GT3
The new Bentley Continental GT3 is based on the all-new Continental GT road car. The mostly aluminum structure helps keep the car under 2800 pounds, delivering an ideal weight for racing.
You May Also Enjoy:
Beetle Land Speed Record A Magnificent Distraction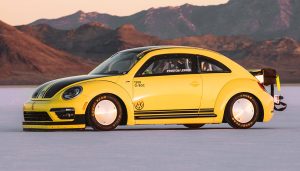 The engine is an updated version of the race-proven 4.0-liter Bentley twin-turbo V8. The engine is where we see the biggest departure from the road car, which has a twin-turbocharged W12 delivering power to all four wheels.
The Continental GT3 has a completely redesigned dry sump system and all-new intake and exhaust systems. Unrestricted, it is capable of 557 horsepower, according to a release from Bentley.
The new Bentley Continental GT3 also gets new, bespoke suspension and braking systems.
Other design features from the road car made their way over to the Continental GT3, such as the lower, wider grille and a shrunken tail.
"After four years of success with our Continental GT3, we're excited to reveal our second-generation car," said Brian Gush, director of Bentley Motorsport.
"The new car leaves no area or system untouched in the search for even better performance, and the early test results are promising. The new Continental GT road car has proved to be a great starting point for the development of a new racer, and the engineering development work is true to Bentley's impeccable standards."
Engineers at Bentley Motorsport and designers and technicians at M-Sport, Bentley's motorsport technical partner, developed the new Bentley race car.
For racing enthusiasts with deep, deep pockets, Bentley will be selling the new Continental GT3 starting in June 2018. No word  on the pricing yet.