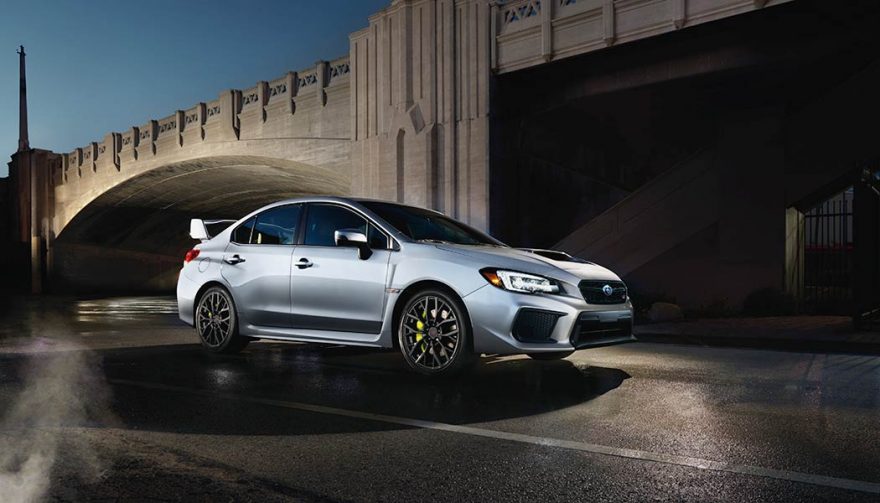 The Driver Controlled Center Differential (DCCD) AWD system comes standard on the Subaru WRX STI
7 of the Best AWD Cars Under $40,000
When the snow and ice start hitting the roads, you can't hibernate with your family for the rest of the winter. You have to find a way to get around despite the awful road conditions. If you don't want an SUV, or to break the bank, you might consider one of these best AWD cars under $40,000.
True, a new AWD car is more expensive than your beater Honda Civic or trashed 2002 Chevy Malibu. But when you think about what you're saving – your insurance deductible, potential injuries, collision repairs, and an "I told you so" from your mother – springing for a new all-wheel drive sedan doesn't seem that bad after all.
While not as common as SUVs, AWD cars are around. It narrows your shopping scope, yet you'll wonder why you didn't do it earlier. Here are our top eight choices for best AWD cars under $40,000.
2018 Subaru WRX STi
Leading the pack in notoriety is the 2018 Subaru WRX STi. It's a dominating rally-racetrack monster, destroying the competition regularly. That speaks to its incredible traction capabilities, almost solely based on the Driver Controlled Center Differential (DCCD) AWD system. It's standard equipment on every Subaru WRX STi. And for just over $35,000, you can have it for yourself.
We're talking a 305-horsepower turbocharged BOXER 2.5-liter. A close-ratio six-speed manual transmission makes it even more fun to drive, while Active Torque Vectoring and Vehicle Dynamics Control keep the 2018 STi moving in the direction you point it. The one thing that might not be your cup of tea is the sport-centric interior, including tightly-bolstered Recaro seats.
2018 Dodge Charger GT AWD
If you want more space than a compact sedan offers, the 2018 Dodge Charger is a nice option. There's plenty of space for five people comfortably inside, and there's decent trunk space also. But amenities are secondary to function when you're looking for the best AWD cars, so let's switch gears to performance.
The 2018 Dodge Charger GT AWD is one of the best AWD cars you should highly consider. Its 300-horsepower 3.6-liter V6 can be a bit much to control in the winter as a rear-wheel drive. Adding AWD to the Charger is a $2,000 option, but it's a good investment. You're not going to be rally racing with the Charger SXT but it will be a safe, secure AWD sedan year-round for $31,995.
View on One Page
You May Also Enjoy:
Chrysler 300: Check Out the Big, American Sedan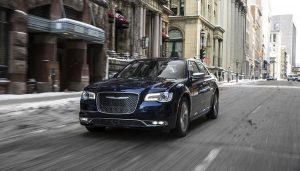 Related Search Topics (Ads)