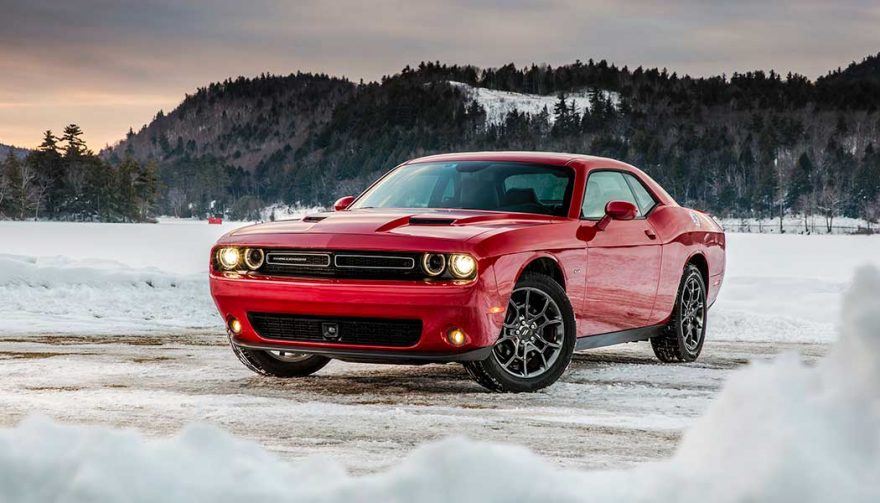 It seems like the Dodge Challenger GT AWD was specifically made for wintry weather
The Best Winter Sports Cars Are Fun In The Snow
It seems a shame to park your sports car for the winter. A summer sports car sits in your garage untouched, unused, unwashed, and – worst of all – undriven for five or six months of the year. Wouldn't it be so much more fun to own and drive a sports car all year round? So what's the best winter sports car?
There are a whole bunch of sports cars that can take on harsh winters head-on. Some are quite reasonably priced, while others demand a substantial ransom to own. From good ground clearance and decent tires to all-wheel drive and year-round performance, these are the best winter sports cars for 2018.
2018 Dodge Challenger GT AWD
Undoubtedly one of the most intimidating sports cars on the market today is the Dodge Challenger, and that's compounded when you see it romping in the snow. It's like Dodge built the 2018 Challenger GT AWD specifically to handle wintry conditions. That's a novel idea for all the other carmakers.
It rides on 19-inch all-season tires on hyper-black rims, and that's not too bad. The engine is Dodge's 3.6-liter Pentastar V6 with 305 horsepower, and that seems to do the trick quite well also. It comes strictly with a TorqueFlite 8-speed auto transmission, giving smooth shifts for snowy roads or crisp gear changes when the conditions permit. An active transfer case keeps all four tires grabbing at the icy road to gain traction. You'll want to spring for the block heater in cold climates too, it's an extra $95 though.
Keeping you comfortable on chilly days, the 2018 Dodge Challenger GT AWD is hot stuff – literally. Heated (and ventilated) seats are standard, as are heated mirrors, a heated steering wheel and dual-zone automatic climate control. And when the spring melt happens, the Challenger GT AWD has no problem fitting in with summer sports cars either.
2018 BMW 440i xDrive Coupe
The Bavarian brand has always been a top performer in all-year operation. The 2018 BMW 440i is no exception, with some of the best pieces you want and need to tame Old Man Winter. The two-door coupe has a short overhang in the front which looks sporty but also prevents hang-ups in the snow. All-season run-flat tires are standard equipment on 18-inch rims that look good but can handle ice and snow fairly well.
The 2018 BMW 440i xDrive also uses Driving Dynamics Control with ECO PRO, COMFORT, SPORT and SPORT+ settings, so you can adapt to the current road conditions at the flick of a switch. That's assuming you'll modify the way you drive the 320-horsepower 3.0-liter TwinPower Turbo V6 to also suit the conditions. The xDrive AWD is absolutely the best thing about winter driving in the 440i, sticking like glue to dicey roads with ease.
Of course, heated seats, heated power mirrors, and rain (or snow) sensing wipers make the winter easier to bear. While it's easily in the running for best winter sports car, the 2018 BMW 440i xDrive Coupe is also pretty decent in the summer.
View on One Page
You May Also Enjoy:
Test Drive: 2020 BMW Z4 M40i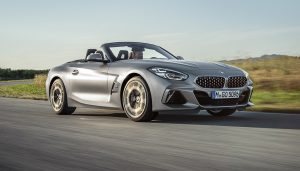 Related Search Topics (Ads)