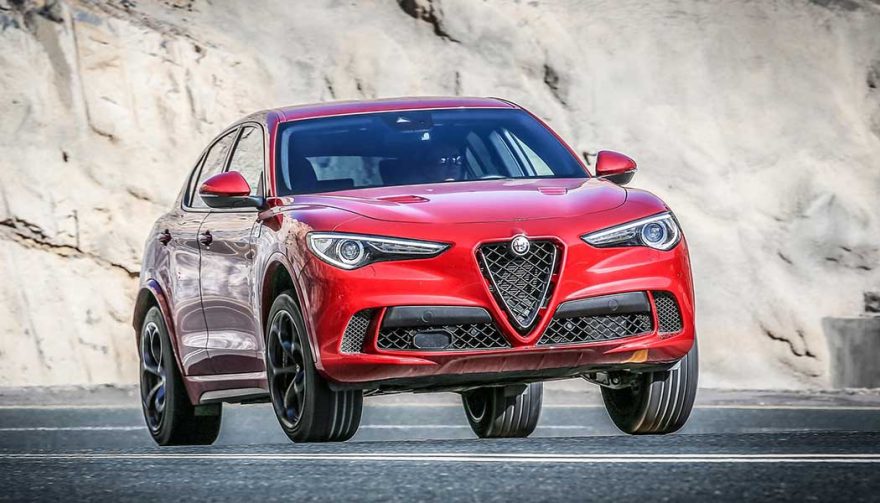 The 2018 Alfa Romeo Stelvio Quadrifoglio can rocket to 60mph in under 4 seconds
The 7 Best Luxury SUVs for 2018 Mix Comfort and Capability
The sales numbers for 2017 are a trend. More people are choosing SUVs than passenger cars or sedans than ever. That's partly due to low gas prices, but it also says a lot about versatility. Americans want a vehicle that can do whatever they want, has the cargo space they need to haul virtually anything, and the performance to be an inspired ride. You'll also find that luxury car buyers are now trying to find the best luxury SUV to replace their sedan.
And if you're looking for the best luxury SUV for 2018, there are some familiar names you should consider, and a couple that you might not be expecting.
2018 Alfa Romeo Stelvio Quadrifoglio
Is an Alfa Romeo even a blip on your radar? It should be. The 2018 Alfa Romeo Stelvio Quadrifoglio is coming to America in the next few months. As one of the fastest SUVs, it's setting a new precedent for performance among the best luxury SUVs. The 505-horsepower Stelvio QF accelerates from 0 to 60mph in under 4 seconds and tops out at 177mph. It also set a new Nürburgring record for production SUVs at 7 minutes 51 seconds.
It's more than just fast – it's luxurious too. Stunning leather with contrast stitching, carbon fiber Recaro seats, and a race-inspired driver's area scream high-end function and form. It offers adaptive cruise control, an infrared windshield, and premium driver-assistive and power features in a sexy little package.
2018 Jaguar F-Pace
Jaguar has been an old man's brand for decades, but recent models are swaying toward a mainstream brand. The 2018 Jaguar F-Pace is a luxury SUV that helps bring a more youthful generation into the fold. The exterior is athletic and fun-loving, having just the right shapeliness to draw attention from all ages, all without forgetting its heritage and familiar grille.
Options included for the F-Pace are a supercharged 3.0-liter V6 with 380 horsepower, capable of accelerating from 0 to 60mph in 5.8 seconds and topping out at 150mph, and standard-equipment AWD. On the inside, a head-up display, full-color instrument display, configurable interior mood lighting, a gaping panoramic roof, and 20-way adjustable heated and cooled leather seats are available.
View on One Page