Cool Concepts: The Best of SEMA 2019
Last week was the Specialty Equipment Marketers Association show, held every year in Las Vegas. The SEMA show is where the aftermarket accessory companies and car modifiers come out in force to show off their latest and greatest builds and innovations. Now, the automakers have gotten on board too, using it as a chance to go outside of their normal comfort zones and create some sweet rides. So here are some of the best of SEMA 2019.
Chevrolet E-10
Chevrolet's E-10 pickup was definitely one of the best of SEMA 2019. The automaker took a classic 1962 C-10 pickup and fitted with an electric driveline. With borrowed bits from the Bolt EV, including two battery packs in the bed. This classic made 450 clean horses. Even better for enthusiasts, the modular electric driveline that GM put inside this truck is in trials to make it to production. Meaning that you could switch your own vintage Chevy to electric power somewhere down the road in much the same way you'd slide in a new GM Performance crate engine today.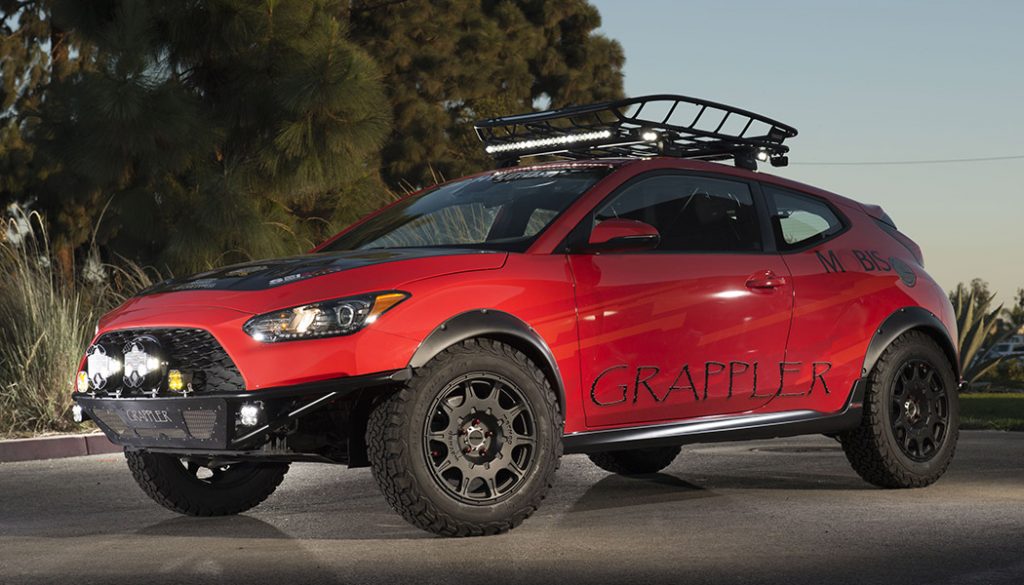 Hyundai Veloster Grappler
The Grappler is a mini off-roader, which Hyundai has based off of its Veloster hot hatch. With a suspension lift and massive off-road tires to give it better off-road performance. Hyundai has also fit it with stronger bumpers to improve approach and departure angles. There are new lights for off-road visibility. With a roof rack to help hold your camping gear when you decide it's time to take this little hot hatch off-road.
You May Also Enjoy:
Ford Celebrates Mustang Day As Best-Selling Sports Car Globally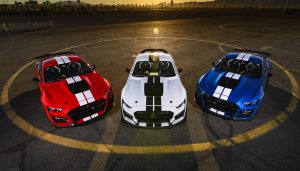 Related Search Topics (Ads)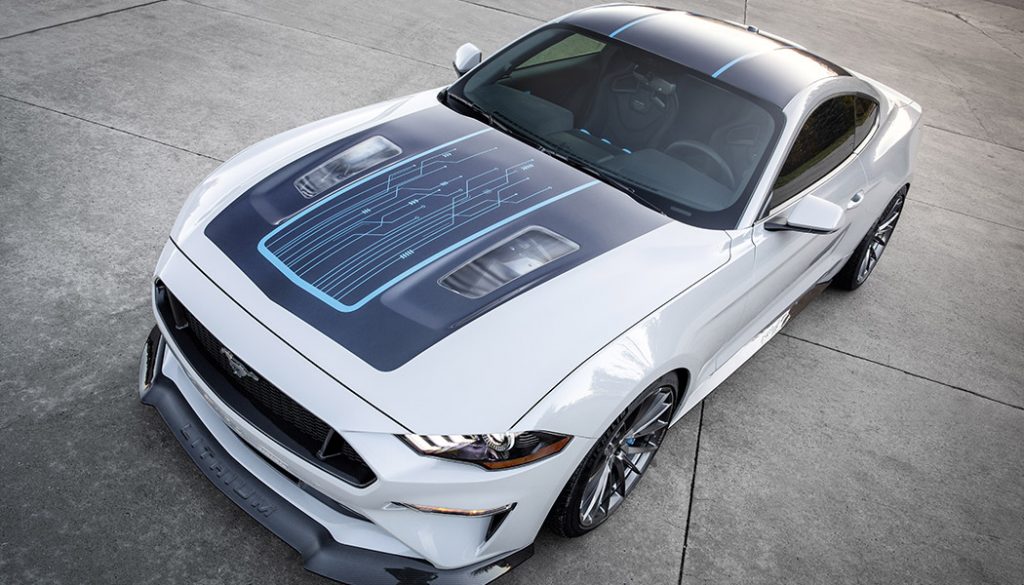 Ford Mustang Lithium
Chevrolet weren't the only ones to bring electric power to SEMA. This best of SEMA 2019 entrant gets more than 900 hp. That's thanks to an 800v driveline with help from partner Webasto. Linked to a six-speed stick that's been beefed up for the more than 1,000 lb-ft of torque. This one's got loads of performance by anyone's standard. It even needed new half-shafts from Ford Performance and a specially built rear differential to keep up. Webasto exec Mark Denny called it "a vision of how cool the future of electric performance will be."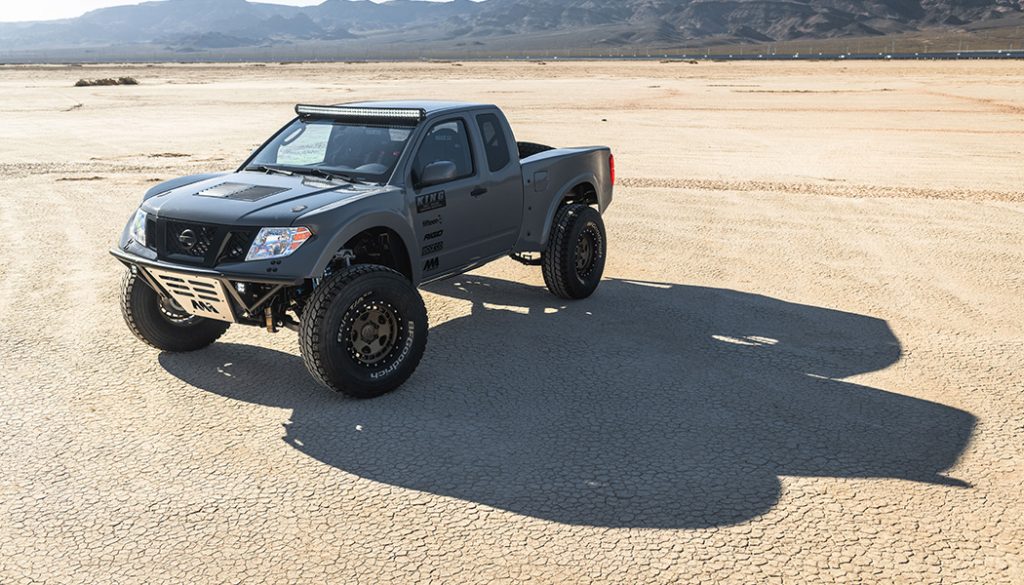 Nissan Frontier Desert Runner
Nissan built a Pre-Runner-style version of its Frontier pick that's one of the best of SEMA 2019. It started as a 4×2 pickup, but the 4.0L V6 was given the boot. In its place is a 5.6L V8 from the company's larger Titan pickup. That V8, in case it didn't have enough power to spin the drive wheels, was fitted with a pair of turbochargers and a Jim Wolf Technology camshaft. Now it makes more than 600 hp and 700 lb-ft of torque. Matched to a six-speed stick. To keep it in control in the desert, it has a BTF Fabrication long-travel suspension and King Racing front shocks and coilovers. It is fitted with 37-inch BF Goodrich tires. All of which were attached to beefed-up mounts to let them handle jumping over sand dunes. Inside, it was fitted with a stripped-out cabin to make cleaning out sand a bit easier.