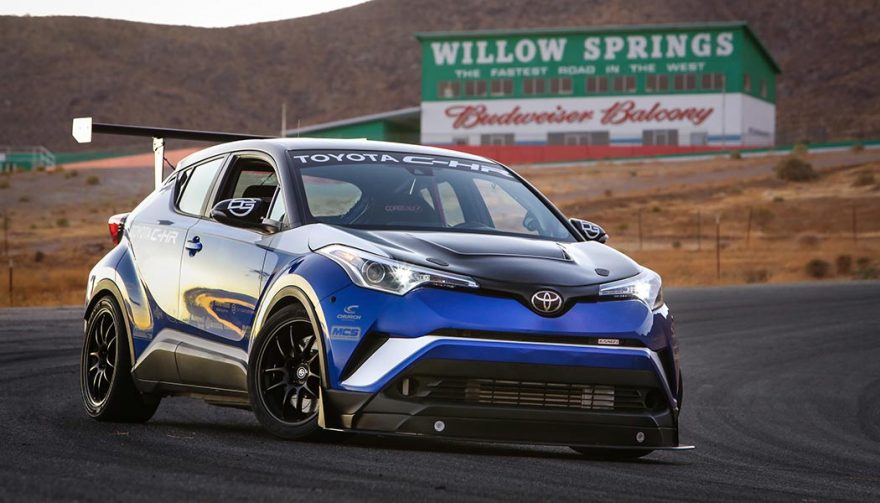 The R-Tuned Toyota C-HR puts out 600 horsepower
10 of the Wildest Custom Vehicles from SEMA
Some of the wildest concept cars come out of SEMA every year. Some of the vehicles in attendance this year are so far from stock, you'll never recognize them.
If you didn't make it Las Vegas this year for this year's SEMA show, here are 10 of the concepts and modified cars to show up at SEMA 2017.
Toyota C-HR R-Tuned
Toyota took the ho-hum but hot-selling C-HR to SEMA. But they made a few small changes for the R-Tuned version. Like a new engine, transmission, and turbo. To the tune of 600 horsepower, a five-speed manual and massive 275 width Toyo RR competition tires.
The suspension comes from Motion Control, and the fastest CUV has a stripped interior with a roll cage. It's faster around Willow Springs Raceway than a Porsche 911 GT3 RS. And it's still front wheel drive.
BMW M3 30 Years American
BMW has been bringing the M3 to the US since 1987. They want to celebrate nearly 30 years of M-powering drivers with the premier compact sports sedan. So here's the 2018 BMW M3 30 Years American edition.
But, um, there's only going to be one. It's a six-speed M3 Competition Pack with frozen red paint and special light wheels. There's red, white and blue on the interior too. Thirty years has seen a lot of changes from the sports sedan that started as a box-flared coupe and is now only a sleek sedan.
View on One Page
You May Also Enjoy:
Ford is Bringing These Cool Trucks to SEMA 2018