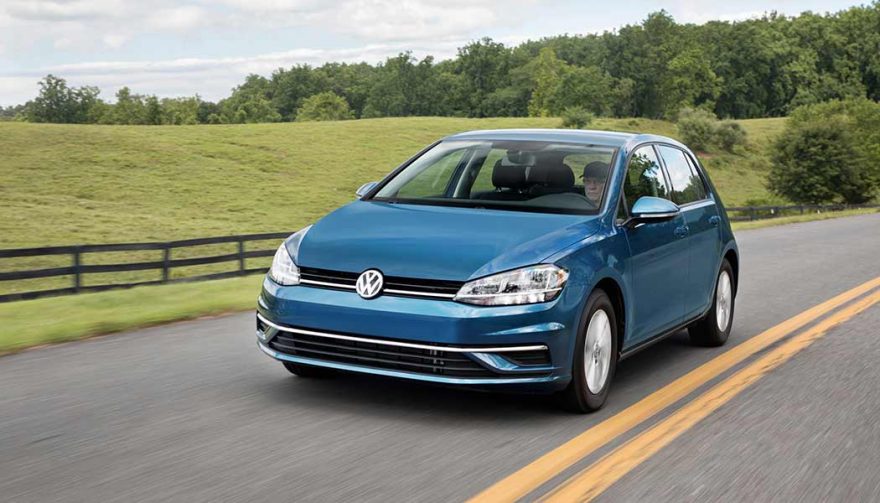 Drivers took home 68,978 new VW Golf models in 2017.
Good Things Come In Small Packages: The Best Selling Compact Cars of 2017
The numbers behind the best selling compact cars used to be right behind midsize cars as overall sales leaders. Times have changed, and now compact SUVs or crossovers have assumed that position. Not to mention pickups. Still, there's money to be made in selling compact cars, so these numbers still matter.
In figuring what the best selling compact cars were for 2017, we didn't include vehicles like the Nissan Versa, which sold quite well. It's technically a subcompact, as is the Honda Fit, Chevrolet Spark, Hyundai Accent and other models.
Without further delay, these were the best selling compact cars in 2017.
11. Volkswagen Golf: 68,978 units sold
This mighty hatchback many drivers turn to for fun is still alive and kicking. Gone are the three-door models, because people have pretty much stopped buying them.
While that might make a few shoppers sad, the reality is the current Volkswagen Golf is still pretty amazing to drive. That big opening in the back makes it practical, too. Obviously, enough people find this combination compelling.
10. Mazda3:  75,018
The Mazda3 is one of those compact cars you can still get as a sedan or a hatchback. That, and the fact that Mazda seems to put some solid zoom factor into its vehicles, makes this an attractive option.
Speaking of attraction, quite a few people are a fan of the Mazda3's looks. SkyActiv Technology makes this a practical vehicle to own, since it's light on the gas without adding an expensive hybrid powertrain.
View on One Page
You May Also Enjoy:
2017 Honda Civic Review: Solid, and the Hatch Is Back