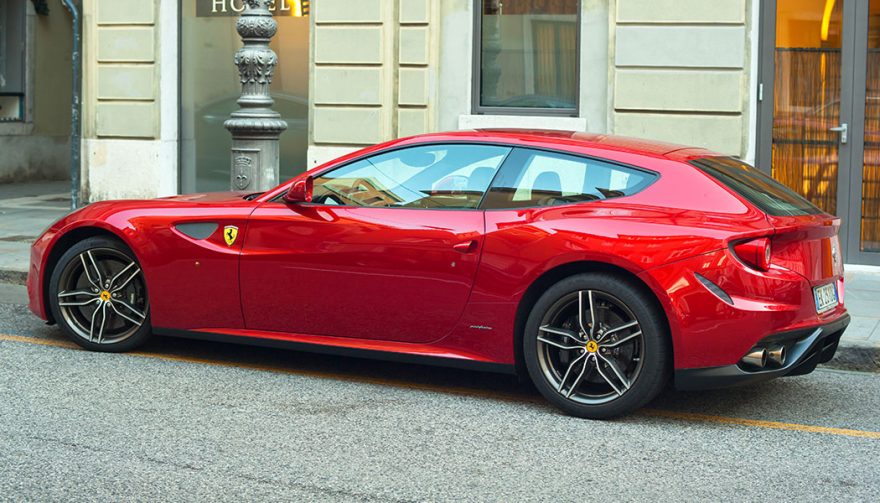 The Ferrari FF combines all-wheel drive with a potent V-12
Best Shooting Brakes: Sleek, Sporty and Not Station Wagons
Surprisingly, shooting brakes can be somewhat controversial. First, some people think a shooting brake is just a station wagon. Google's dictionary thinks so, and even some enthusiasts agree.
The origin of the name comes from England, back around 1900. It was supposed to be a vehicle that hauled people and gear for a hunting excursion. Coincidentally, the cars that evolved from the horse-drawn shooting brake wagons all had two doors.
Later, these vehicles became sleek and sporty by nature. You can get into the technical nature of dimensions between the different pillars, and how a shooting brake isn't a two-door hatchback, but likely you have a basic understanding of shooting brakes.
Not everyone enjoys the looks of a true shooting brake. Apparently, automakers think Americans abhor them, because we essentially have none here. Europeans, on the other hand, must be the biggest fans. If you do like this style, what follows are the best shooting brakes.
Ferrari FF
Not too long ago, the concept of a Ferrari shooting brake would've been enough to stir the faithful into a frenzy. That will help you understand the outrage when the Italian automaker unveiled the 612 Scaglietti's replacement.
For a shooting brake, the Ferrari FF is one of the more attractive examples out there. Even better, it combines all-wheel drive with a potent V-12. You get great driving enjoyment, and can throw in the bags for a fun weekend getaway.
Today, this shining example of a shooting brake lives on in the GTC4Lusso, which also is hated by purists.
Lotus Elite
Not only is this a shooting brake, it could provide the right template for the future Lotus SUV. True to form, the Brits incorporated lightness and simplicity in the design of this vehicle. That means you could take it to the track and surprise quite a few people. So, you get a practical car that's super fun to drive, which is a big win.
Some people really hate the way the Elite looks. I get it. But some people really hate the way the Lambo Countach looks. Something about this car reminds me of the Lancia Stratos, and that's always a positive association. But yeah, this one's kind of an ugly duck.
View on One Page
You May Also Enjoy:
Is the BMW X2 a New Breed of Car or Another Compact Crossover?