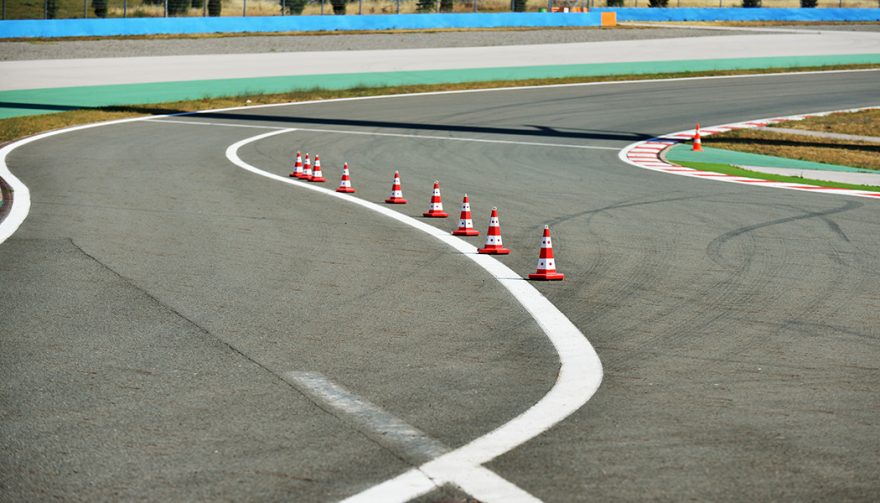 When you're ready to swap risking a ticket for the track, you'll need a trusty ride to help you along. These are the best track day cars for starting out
The Best Track Day Cars for Starting Out
With crowded roads in metropolitan areas all over, plus a wave of technology aimed at nabbing anyone speeding even a little, tracks are the last true place to drive freely. If you're looking to hit the blacktop at your local track or compete in an autocross event the first thing you must decide is which car you should use. So we're here to help you with the best track day cars for starting out.
Sure, it seems tempting to choose something like a Corvette or Mustang GT, but those and many others genuinely aren't wise choices for a novice. While such cars are a blast to drive, they can get away from any inexperienced driver quickly. Sure, you might be able to handle them just fine on a public road driving somewhat aggressively, but on a track, you're really pushing the envelope.
It's best to choose something which is easier to control. Your beginning track day car needs to also be fairly reliable while still offering crisp handling, otherwise, you'll be facing frequent and possibly expensive repairs. A low center of gravity is also wise. While rear-wheel drive is preferred by many, it's not a requirement. Any of the following cars (new or used) tick off all the right boxes to make them the best track day cars for starting out. Helping you to have a thrilling yet manageable time on course.
Mazda Miata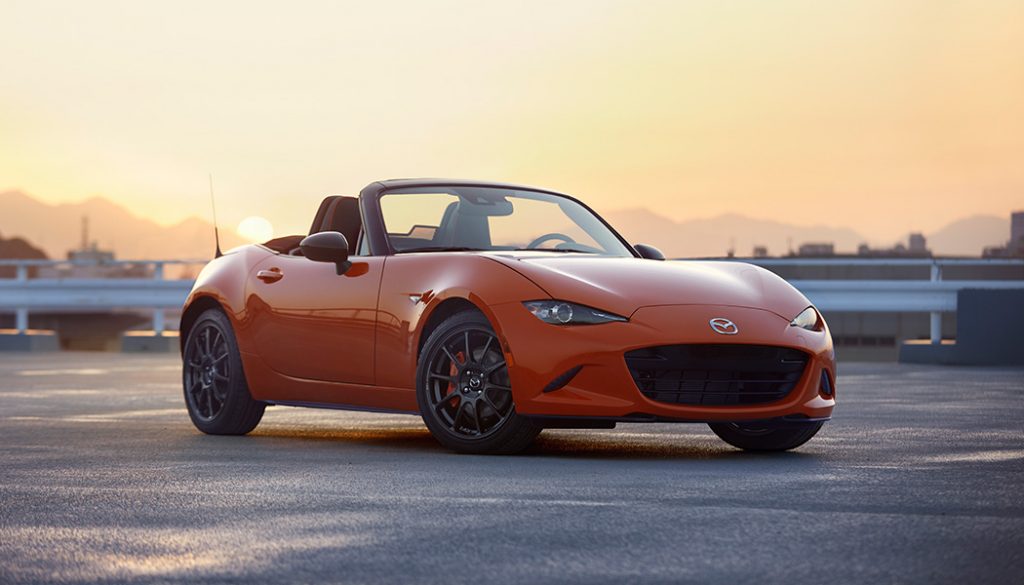 Yes, the answer, supposedly, is always Miata. There are numerous great reasons why this little roadster is a favorite among enthusiasts. For one, it's cheap to buy, even brand new. It's also relatively inexpensive to fix and outfit with tires, because you'll be burning through those a bit faster. Mazda also knows how to make an engine which can take a flogging and keep ticking with little fuss. So it really is one of the best track day cars for starting out.
Where the Miata truly shines is its almost perfect front-to-rear weight balance, which translates into crisp handling. When Mazda developed this car a few decades ago, the idea was to duplicate the thrill of British roadsters, minus the frustration of having to ensure the car didn't literally fall apart on the road. The fact you can enjoy an open-air experience on the track is a bonus, although your helmet might put a little bit of damper on that. Just beware, some of us who are taller might not fit in a Miata, even with extra yoga classes.
Fiat 124 Spider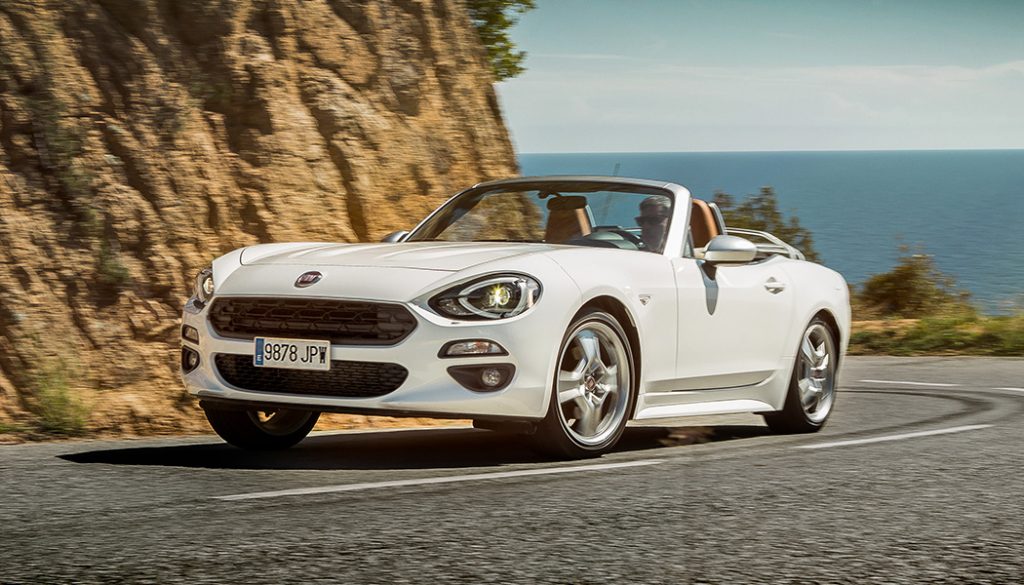 While this little Fiat roadster might share its platform
with the current Miata, that's where the similarities end. If you drive one
after partaking in the Mazda, the differences between the two are surprisingly pronounced,
but that's good since variety is the spice of life.
Fiat really went for it with the engine, pushing well past the
initial horsepower offering for the Miata, although Mazda later superseded the
Fiat with its new Skyactiv-G engine. Any way you cut it, the 1.4-liter MultiAir
Turbo engine is still strong enough to make for plenty of fun times on the
track. Opt for the Abarth version of the roadster for just a little more pep
and performance edge to the ride.
Of course, there are older generations of the Miata you can choose instead. The first generation, NA, is considered by many the best and purest form of the car, while the third-gen NC is usually regarded as overly heavy and not nearly as well-suited for track use as the other three. The lower starting price of those cars help make them among the best track day cars for starting out.
Fiat 500 Abarth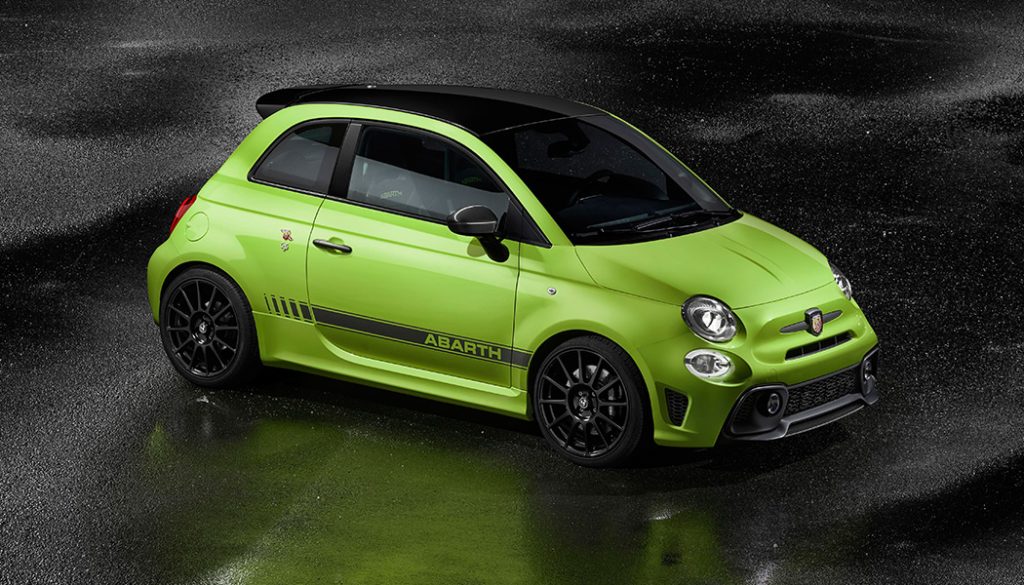 Speaking of Abarth, the Fiat 500 blessed with these upgrades
transforms from a mildly entertaining economy car to a little pocket rocket. It
uses the same 1.4-liter MultiAir Turbo engine, which offers excellent throttle
response and strong acceleration for straightaways. Just like with the Miata,
you can get a manual transmission or go with an automatic, if you fear rowing
through the gears will distract you too much.
Abarth also outfits the Fiat 500 with a performance suspension
that's actually quite well-suited for most tracks. The front and rear shock
absorbers are tuned for performance with stiff spring rates and KONI Frequency
Selective Damping, which definitely comes at the sacrifice of comfort. That
setup also drops the ride height slightly, boosting cornering by lowering the
center of gravity while also combating the body roll you feel in other 500s.
While the special seats and performance steering wheel are
kind of a joke compared to what you'll find in some performance rides, they do
the trick for this type of car. Remember, you're dipping your toe in here, not
jumping in head-first.
Mini Hardtop 2 Door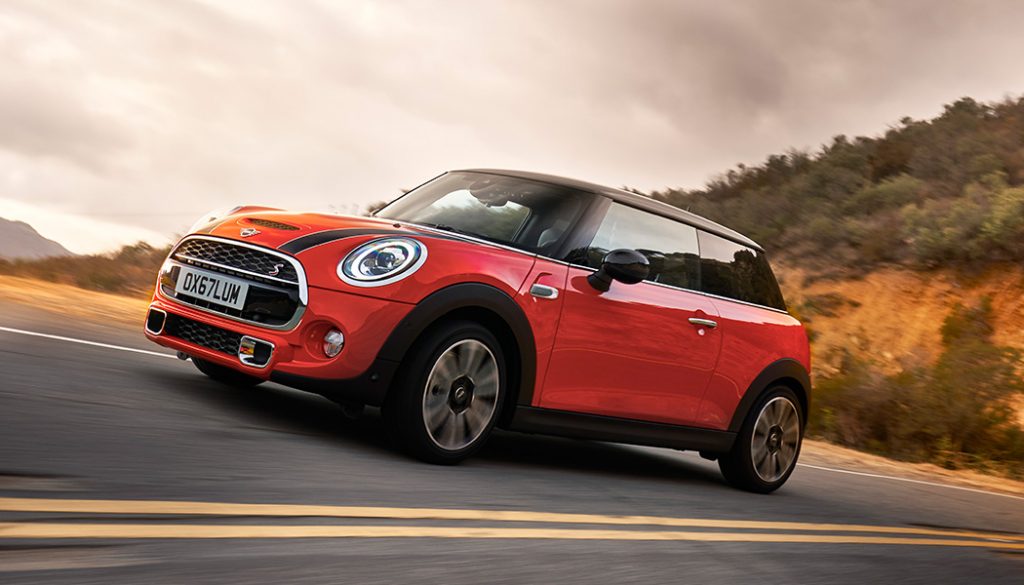 For some time, Minis have enjoyed a reputation of being like
high-powered go-karts, and for good reason. With the wheels pushed to the corners
of the car, these things will huge turns on the track and don't feel so ragged toward
their limits.
What's also great about the Mini Hardtop is you get three
choices, so you can play at different levels, depending on your budget and
comfort. The regular Cooper isn't particularly quick, but it works great for
learning the basics of track racing. The Cooper S provides a nice bump and
stiffer suspension, while the John Cooper Works really dials things up for a
more hardcore experience you won't soon forget.
With three generations of newer Minis available in North America, you can also pick a used model up for relatively cheap. The cars are simple enough you can do many repairs yourself if you're so disposed, despite the mystique of BMW parts swirling around them.
Toyota 86/Subaru BRZ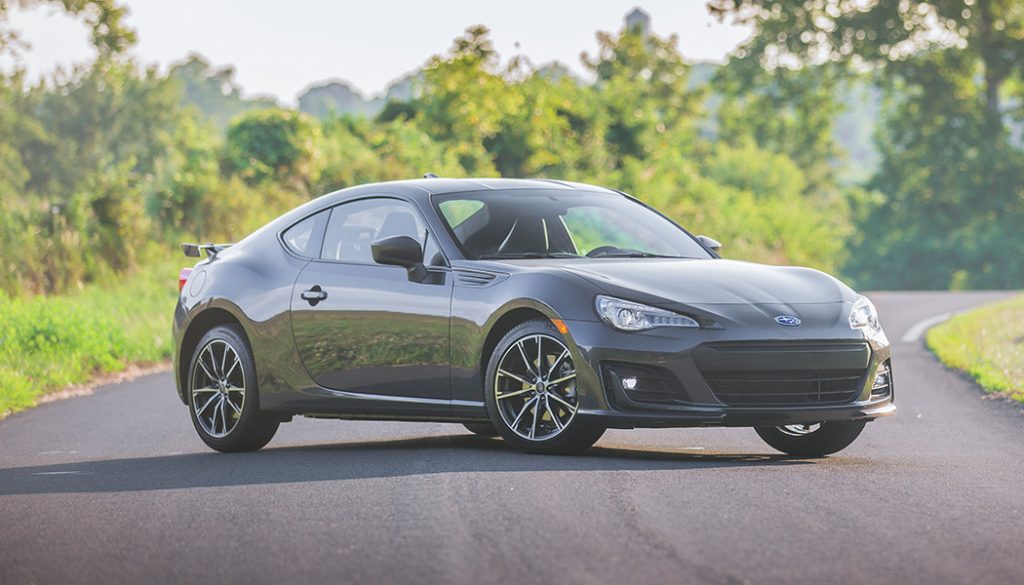 Some people have really ripped on the Toyota 86 (formally the Scion FR-S) and Subaru BRZ, which are virtually the same car. This criticism mostly comes from those who don't understand what this little sporty coupe is all about. The flat four-cylinder engine isn't powerful with a mere 205 horsepower and 156 lb.-ft. of torque on tap, but its design and the whole chassis of the car provide the best handling characteristics out of everything on this list, ensuring that it's one of the best track day cars for starting out.
After you've been doing track days for a while and you've
saved up some side cash, there are some nice aftermarket supercharger and turbo
kits for these cars. These will provide a power boost guaranteed to put a smile
on your face, and if you tune everything right, handling won't suffer much, if at
all.