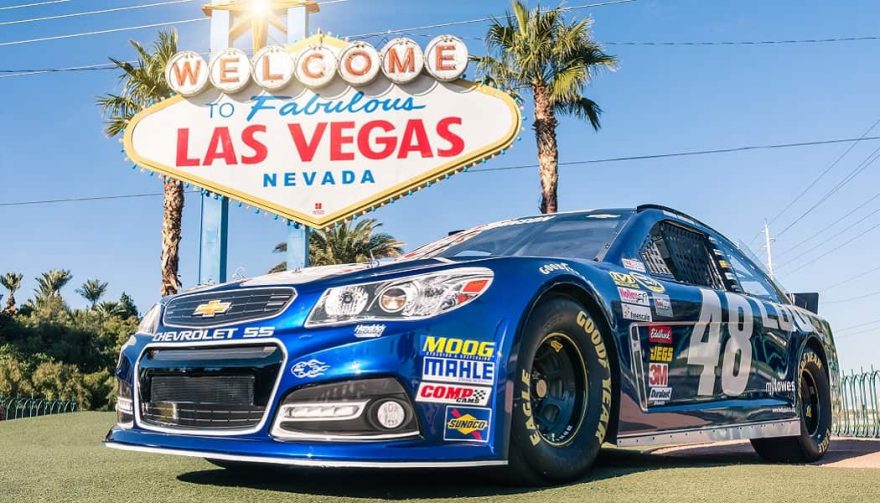 There are all sorts of racing-oriented things to do in Las Vegas
Things to Do in Las Vegas: Sin City Is a Racing Paradise
If you're looking for things to do in Las Vegas, consider hitting the track instead of hitting the slots. When it's completed, the world's longest racetrack will be in Las Vegas, Nevada. Not Germany.
One of the most recent and exciting developments is a resort some people are calling a grownup's Disneyland. Situated 45 minutes off the Strip, the Spring Mountain Motor Resort & Country Club is something dreams are made of.
Plans call for a 15-mile racetrack, expanding on the one already in operation. That would make it the longest racetrack in the world, outdoing the Nurburgring Nordschleife by 1.9 miles. Automakers and rich guys have already been putting the smaller track to use. But this new one will be something that surely will draw in quite a few people for all over the world.
There's plenty more in the works, including a dirt track and of course a car wash.
Visitors can do some non-car stuff there, too. A facility for jetpacking is already in existence, along with a man-made lake, a pool, and 42 condos. A hotel, luxury homes, multiple restaurants and luxury theaters are in the future expansion plan.
All this automotive fun in the middle of the desert comes at a pretty steep price. You must be a member, and that costs a $45,000 buy-in, plus $5,000 each year for dues. In other words, you likely can't afford it, and that's sad.
But if you have the need for speed, Las Vegas has your back. The city that never sleeps is becoming more than just a place to gamble and catch adult entertainment.
Speed Vegas
If you're looking for things to do in Las Vegas to satisfy your inner driving enthusiast, you'll have to check out Speed Vegas.  Fortunately, this venue is a little more mainstream.
Didn't bring a car you're willing to race? Not a problem, because you can rent all kinds of exotics, plus some near-exotic sports cars.
You May Also Enjoy:
Bentley Unveils New Continental GT3 for 2018 Motorsport Season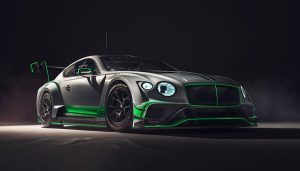 You don't have to pay an outrageous fee, if you keep your time behind the wheel to a minimum. Pricing is per lap, with the cheapest option being a Shelby GT350 at $39 each time around the track. Other options include a Nissan GT-R for $49 a lap, a Porsche 911 GT3 for $59, or a Ferrari 458 Italia at $79 each lap. Keep in mind, the track is just 1.5 miles.
As an alternative, you can get package deals. Depending on the package, you enjoy several laps in a variety of certain vehicles. For example, one is like a sampling of exotic Italian vehicles, while another features just American cars. A drifting experience where you ride along with a drift master is also available.
Speed Vegas is serious stuff, though. The facility was the scene of recent tragedy earlier this year, where a driver and instructor were involved in a fiery crash. Management likes to remind everyone the track exceeds FIA Level 2 standards. Still, racing on any track comes with a certain degree of risk.
Exotics Racing
If you're looking for things to do in Las Vegas with exotic vehicles, Exotics Racing is a possible option. The facility is situated just 15 minutes north of The Strip, at the Las Vegas Motor Speedway. You get to whip around a track in a Ferrari, Lamborghini or something similar after going through a quick technical briefing.
The track itself is 1.2 miles, with seven turns. You can hit up to 140 mph, with a main straight away stretching on for 1,800 feet.
To help you cut your teeth, you get a 30 minute "discovery lap." I'm the type that likes to feel out a car going slower first before really hammering it. With exotics, that's a really great idea. After that, you can go for five to 200 laps, depending on how much you want to shell out.
You can take additional race training classes at Exotics Racing, including doing time attacks or getting training through the EXR Racing Series.
Drive Vegas
Finally, there's Drive Vegas. It's housed at the Las Vega Motor Speedway as well. This driving experience is a little more unique, because you get to choose the American Muscle Car Challenge, the Richard Petty Driving Experience, or the Zero1 Desert Adventures.
With the American Muscle Car Challenge, you power around the track in beastly American brutes. The cars can hit up to 140 mph.
If you choose the Richard Petty Driving Experience, you can go even faster at a maximum 160 mph. Even better, you get to climb in an actual NASCAR race car, but a professional driver is the one behind the wheel.
When tracks seem boring and you just want to get out, the Zero1 Desert Adventures is a great option. You tool around on a 2015 Polaris RZR XP 1000, following a course that includes flat areas for big speed, plus technical obstacles at slower speeds.
With a growing number of options, there are tons of things to do in Las Vegas for a car enthusiast. Especially if the expansion at Spring Mountain Motor Resort & Country Club is successful, this trend will probably only continue.