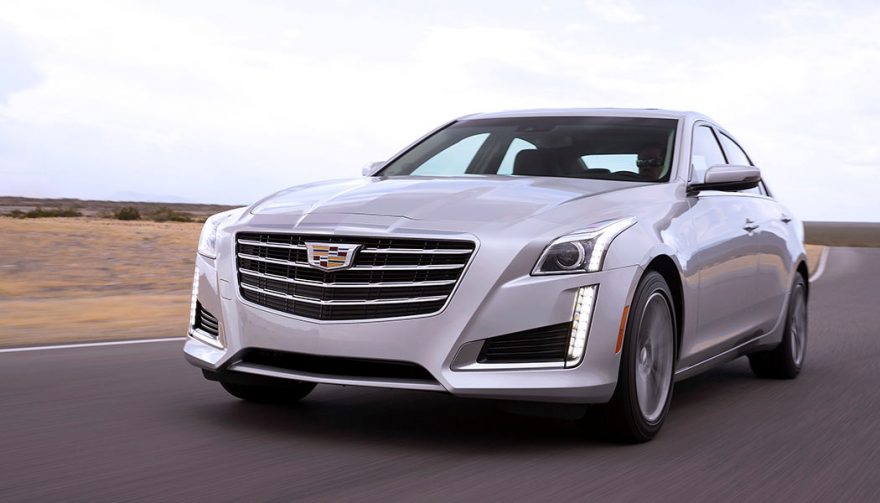 The cabin is a little cramped, but the Cadillac CTS has everything going for it
Cadillac CTS: This Luxury Sedan Is All About the Driving Experience
Cadillac uses styling like few other luxury automakers to appeal to customers, whether new to the luxury scene or arriving from another brand. That's just why the Cadillac CTS looks as distinctive as it does.
The Cadillac CTS is a popular seller for the brand. It's a machine that looks upscale and ritzy and like a very big deal rolling. There's little mistaking the Cadillac CTS as any other car, even from a mile away. All said, CTS is styled to be different, to communicate a strong presence, and to stir a sense of pride in its owner.
High Tech and Swanky Cabin
The interior pulls off a similar effect. Details and textures are built one off of the next. It creates a look that's rich and appealing, even on very close examination.
The majority of the Cadillac CTS cockpit is just as nice to feel as it is to look at. You don't want to miss the numerous types and colors and finishes of leather, or the glossy trim, or the metallic accenting that sets it all off. At night, reflections and glints of light dance animatedly across the entire thing.
It's high-tech, too.  There's one screen front and center for communication, navigation and even the weather forecast if you like. After a quick learning curve, most owners will have the central command interface figured out. Another display in front of the driver comprises the CTS's fully digital instrument cluster, which is vivid, bright and highly animated.
A third screen is concealed within the rear-view mirror. With a quick toggle the mirror switches from a normal rearview to an ultra-wide camera display that explodes the rearward view. In this mode, the system improves situational awareness and provides at-a-glance access to the goings on behind the vehicle, with no obstructions. There's even a washer system that keeps the external camera clear of snow and dirt and salt.
Elsewhere, there's in-car Wi-Fi built in, a multitude of charging ports, and even a secret compartment behind the climate control console where drivers can keep valuables out of sight.
So, the Cadillac CTS has things covered well when it comes to the looks, interfaces, tech and layout. The driving experience is excellent, too.
A Tuned Drive and Driveline
Let's start with the steering, which approaches perfection on a highway cruise. There's a touch of numbness when the steering is centered, which keeps the CTS from feeling too sensitive or nervous.
You May Also Enjoy:
Cadillac CT6 Super Cruise Feature Prepares Us for a Driverless Reality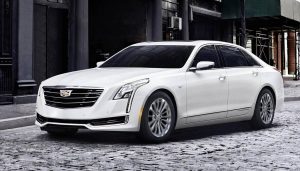 Related Search Topics (Ads)
Steering requires a good tug to free it from that center position, meaning that the car naturally locks into its lane of travel with little second thought.  However, changing lanes is achieved with slight fingertip movements. The steering blends the best characteristics of both a luxury car and a sports car, losing nothing in between.
The tester model, a Cadillac CTS Premium, offers a 3.6-liter V6 gem with 335 horsepower. This engine works best when spinning rapidly and sounds great doing it. It delivers full-throttle power output on a surging and peaky high-RPM wave complete with a glorious howl that sounds increasingly ticked off as the tachometer heads for redline.Driving gently, the engine is creamy smooth and barely makes a peep.
With eight gears, the step between each is small, and you're hard pressed to feel a light-throttle gearshift at all. The powerplant on the Cadillac CTS is as smooth and quiet or as thrilling as you like. It's all up to your right foot.
It rides with an unmistakably firm sportiness, without degrading into roughness or discomfort. The drive-mode selector can be used to alter numerous calibrations, including the suspension, into different modes.
Use the Tour mode for the smoothest ride, or the Sport mode for added responsiveness at the slight expense of ride comfort. Cadillac's magnetic shocks are the best in the game. They do a great job of delivering the desired attributes from each drive mode.
A Little Short on Space
Gripes mostly center around the cabin. It's the CTS's strongest or weakest asset, depending on your size. The Cadillac CTS isn't as large as some will expect. My knees lightly touched the door and center tunnel, my legs blocked the door storage bin, and my elbow blocked the awkwardly placed release for the center console.
Larger occupants will long for the cabin to be a touch wider, even if by just an inch or two. Rear seats are fine, adequate for two average sized adults who don't need to stretch out too much.
In the end, if you're OK with the size, the Cadillac CTS is a fairly appealing package. Especially when it comes to delivering an authentic feel, distinctive looks and a very pleasing driving experience.
Bigger guys and gals who find the CTS too small can consider the Cadillac CT6, which is the brand's flagship car. It is available in the same pricing ballpark as the loaded CTS, which clocked in at around $74,000.