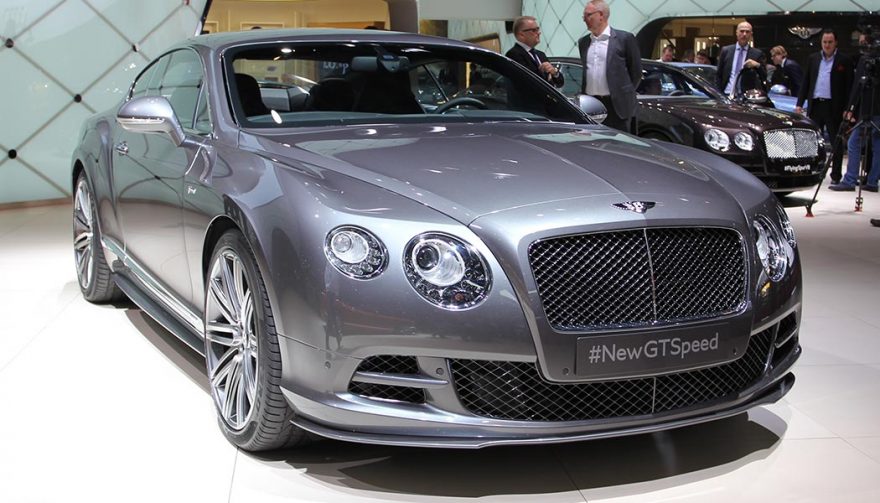 Naught or nice: Did Santa leave you a Bently Continental GT
Cars You Wish Santa Had Left Under the Tree (But Probably Didn't)
Christmas is behind us, it likely left as quickly as it arrived. You've spent hours upon hours with friends and family, eating, drinking, and being jolly. But there's something missing.
There was something on your Christmas list that wasn't under the tree on Christmas morning. You knew the wish may have been a bit lofty and demanding as not everyone can afford such items. But where are the wheels you so kindly asked Santa for?
Must've Slipped Santa's Mind
In no particular order, here are the six cars you requested from Santa … but probably didn't get.
Porsche 918 Spyder
Like it's already been stated, you'll be ecstatic if you actually get an item from your list. You know it's not likely—not even remotely likely—but you'd really like a Porsche 918 Spyder. This is a pure beast. It shows itself as a classy yet sporty coupe with a removable top yet under its carbon fiber skin, it has the guts of a monster. Its gas-powered engine produces a massive 608 horsepower, but since that's not enough for this supercar, it has an added 286 ponies from the plug-in hybrid electric motor. It's equipped with electric all-wheel drive and sets the standard in e-performance.
Toroidion 1MW
You saw this car in 2015 when the concept was revealed. The Toroidion 1MW is a fully-electric car with one megawatt of power. For those who don't speak electrical, one megawatt is equivalent to 1341 horsepower. Now, that's mind-numbing from an electric car until you realize its main focus is to win the 24 Hours of LeMans. It has a totally Finnish look (read quirky yet Scandinavian-sexy) and is quite minimalistic inside. It's almost incomprehensible thinking what this car could pull for acceleration and top speed while maintaining an almost silent operation.
You May Also Enjoy:
Spectre Aston Martin DB10 Sells for 3.5 Million at Auction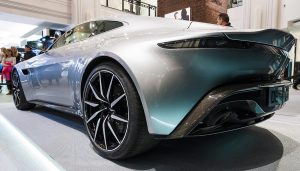 Related Search Topics (Ads)
Aston Martin DB10
You first noticed this car flying through the flames in the James Bond trailer for Spectre. Aston Martin has been the top choice of 007 for 50 years, and this latest one, the DB10 tops the charts for favorite Bond car. Alas, the Aston Martin DB10 was only made in a very limited quantity – only 10 in total. Eight were used in the filming of Spectre and two are the show cars for events surrounding the flick.
Bentley Continental GT Speed
If there was a sports car that had every ultra-luxurious appointment imaginable wrapped up inside, you'd be talking about a Bentley. The Continental GT Speed is your typical powerhouse V-12 engine with 616 horsepower, but because it's so weighted down with your electronics, leather, and cushy suspension components, it can only achieve 4 seconds in the 0-60 test. What makes up for it is all the toys. The body hug you get from the seats, the finely-tuned steering and handling, and the throaty roar of the massive V-12 power plant are what made the Bentley worthwhile to add to your wishlist.
Lexus LFA
This is the absolute finest Toyota-based car you will ever find. The Lexus LFA is a daily-driver Lexus with all the comforts you've come to expect from the common Luxury brand – but there is nothing common about the LFA aside from its badging. The LFA is just as comfortable on the track as it is on the highway, with a V-10 engine pushing 552 horsepower. Lexus was inspired by F1 as it built this machine, pushing 202 miles per hour as its top speed. You won't get that out of your RX330.
BMW i8
BMW got in the game with an ultra-performance plug-in hybrid with the i8. It's like no other Bimmer you've ever seen, except for the grille. That grille is noticeable as BMW no matter what body you slap it on. It's luxurious indeed, and even has seating for four unlike most of the other cars on the list. Its performance leaves a little something to be desired with a top speed of only 155 miles per hour. You will rocket from 0-60 mph in just 3.6 seconds. I guess that will do.