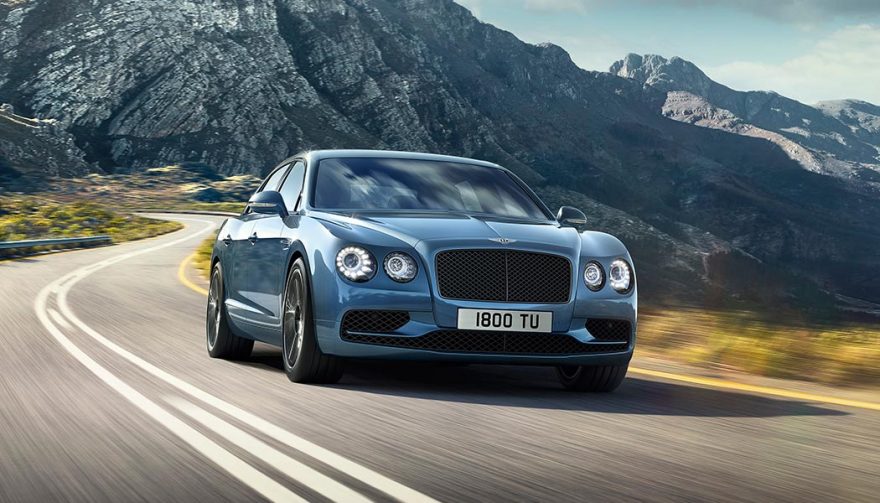 The new Bentley is targeted to a more youthful, and wealthy, audience.
Bentley Makes 200 MPH Grey Poupon Runs Possible
Rejoice, you lucky members of the One Percent! There is a new chariot from Bentley that will not only pamper you and three of your closest luxury-loving friends, but it will also get you to the polo match faster than any Bentley sedan in history. We are talking 200-plus miles per hour fast!
The Ultimate Bentley Powertrain
Consider the Flying Spur W12 S: 626 horsepower, 605 pound-feet of torque, 0-60 mph in just 4.2 seconds. All this flows from its 6.0 liter, twin-turbo 12-cylinder engine. Full torque is available from 2,000 rpm and is distributed through all four wheels. Yes, it's adequate.
Chassis Upgrades, Too
But does it handle? According to Bentley, the W12 S comes with, "…specific damper and stability control calibrations for a more involving, agile drive." It rides on 21" alloy wheels in your choice of styles, with the option of carbon ceramic brakes. You can even get red painted brake calipers, the perfect choice for a Bentley!
Maybe Red Calipers Are The Right Choice
But this is the new Bentley, targeted at a more youthful wealthy audience. Hence the overt approach to high performance, as evidenced by the absence of chrome. All brightwork has been replaced by gloss black trim. The wheels are black. The dash panels are finished in a black engine-spin finish, with carbon fiber as an option. This is the only Bentley that comes with paddle shifters as standard equipment.
You May Also Enjoy:
When You Need to Look Good for a Day: Luxury Car Rental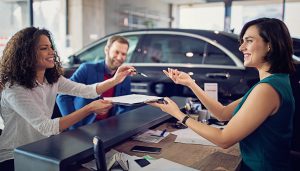 Related Search Topics (Ads)
An interior color scheme unique to the Flying Spur W12 S is a single-tone interior with contrasting diamond stitching in a choice of 17 colors. Technology has not been forgotten, either – a remote touch screen controls climate and infotainment functions from the rear seat. A WiFi hotspot provides all the connectivity needed by the presumably younger customers who will be riding in it. Apparently no one will be listening for the ticking of the clock.
This is not your Granddaddy Warbucks' Bentley! But it is a suitable place for a thirty-something hedge-fund tycoon or dot-com billionaire who likes to drive him- or herself. Party on!
Postscript
For those of you who noticed that a variety of Rolls-Royce references have been liberally sprinkled into this Bentley article, please don't be offended. Remember that for over fifty years before two German bullies broke up the family, Bentley and Rolls-Royce cars lived together in peace. They were often identical to each other, with the exception of the radiator grill and some minor details. Thank you for understanding.