Keeping Your Backside Warm: The Cheapest Cars With Heated Seats
The first production car to offer heated seats was the 1966 Cadillac Fleetwood. Electric seat heaters were invented by Robert L. Ballard, who worked for General Motors, all the way back in 1951. It wasn't what we have today, because the seats automatically heated when the ignition was turned on and the cabin was under 50 degrees. Today, we have seat heaters with different settings and heaters which switch off automatically after a set period of time. Some only heat the bottom cushion while others heat the back cushion as well. That's nice, but you're probably looking for the most bang for your buck, not the fanciest seat heaters. The cheapest cars with heated seats for this cold day.
Thankfully, you don't have to buy a luxury model anymore to get this amazing option. The great thing about seat heaters is they start working almost immediately, unlike the heater, so if your car has been sitting the car you don't have to freeze while waiting for the engine to warm up.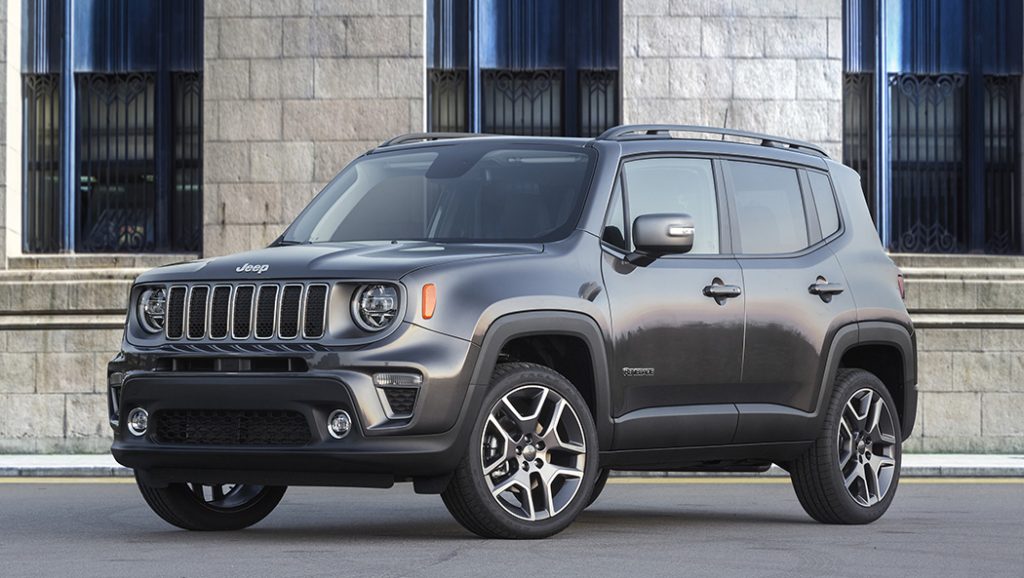 Jeep Renegade FWD Limited
MSRP $24,125
While you might want to upgrade to four-wheel drive if you live in snow country, the Renegade is still the cheapest new Jeep you can buy and a nice deal. Of course, you have to get the top trim for heated seats to be included, but at least it also comes with some handy upgrades like a pass-through in the rear seats, power lumbar adjustment for the driver's seat, and an automatic-dimming rearview mirror.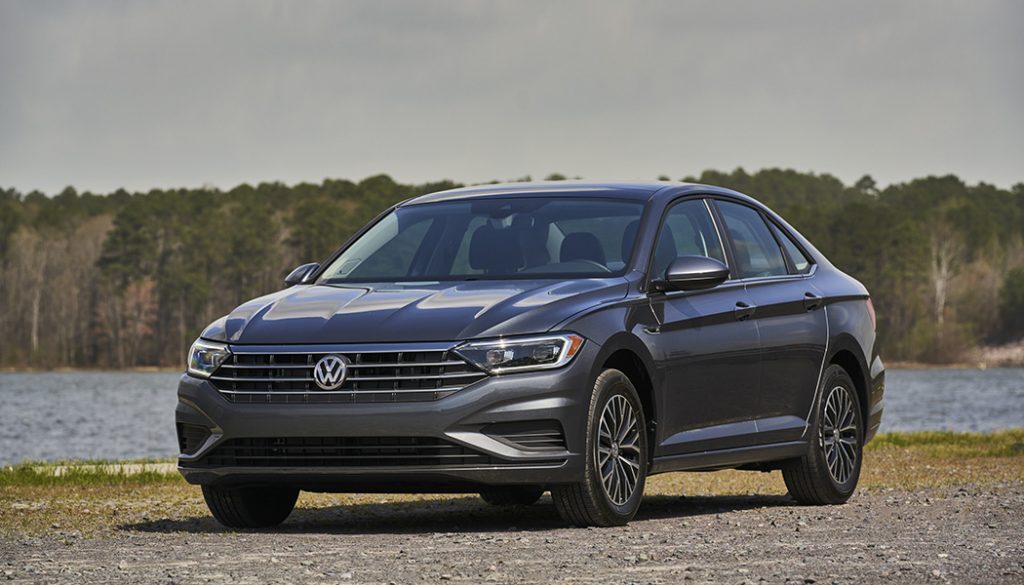 Volkswagen Jetta SE
MSRP $22,395
You might not think of Volkswagen when looking for an affordable car, but you should. The German automaker turned over a fresh leaf not too long ago, returning more to its roots of offering quality cars at reasonable prices. The Jetta is a great deal, and when you opt for the SE trim you get some nice features beyond just heated front seats, like blind spot monitoring, a panoramic sunroof, and push-button ignition.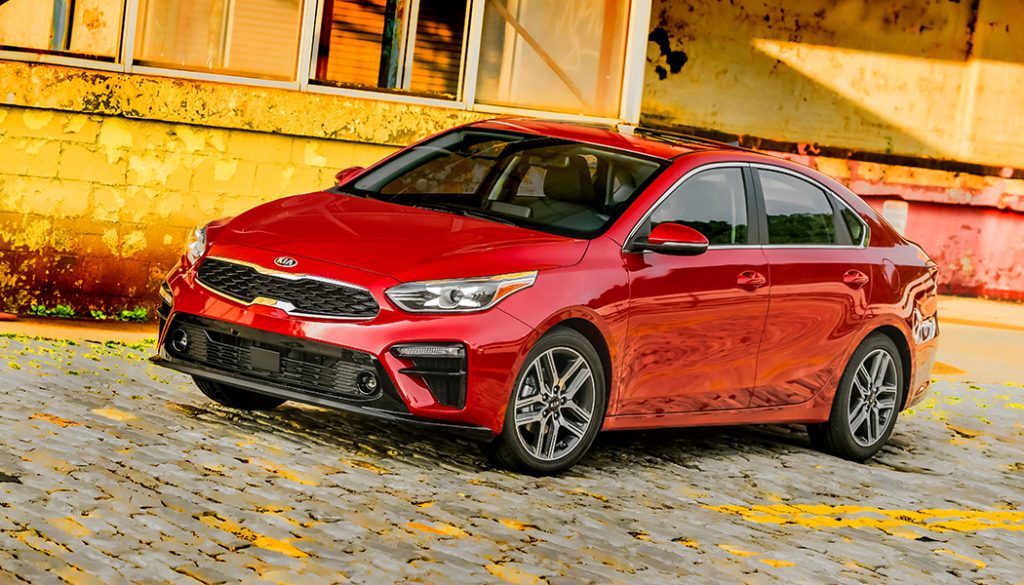 Kia Forte EX
MSRP $21,900
Considering Kia is one of the value leaders in the car market these days, it's not surprising to see one of its models on this list. You don't have to choose the top trim of the Forte to get seat heaters, which is nice and helps on the savings end of things. The EX has some other benefits like 17-inch alloy wheels, heated side mirrors, and power adjustments for the driver's seat.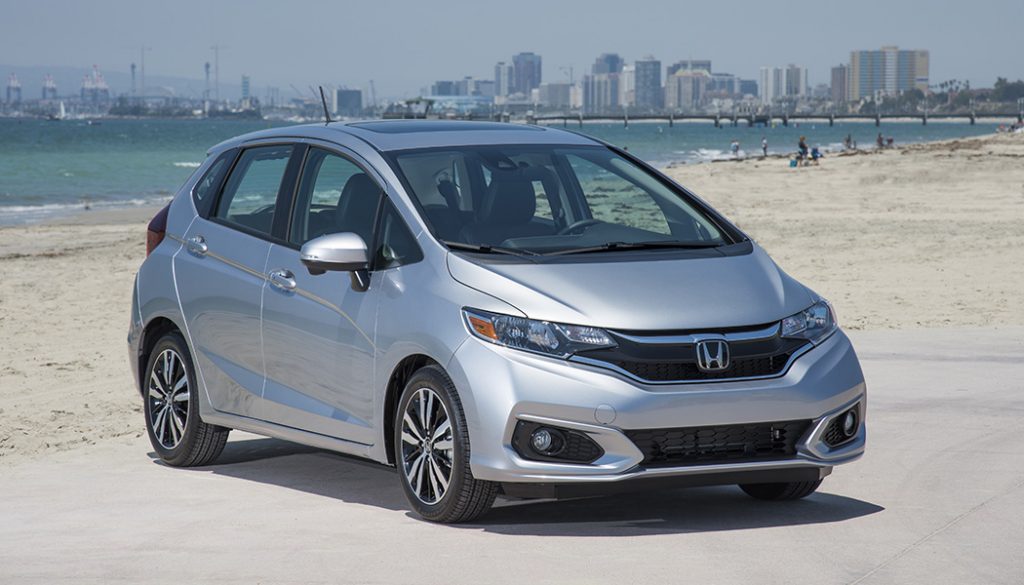 Honda Fit EX-L
MSRP $20,520
Honda's subcompact hatchback has a lot of tricks up its sleeve, including seat heaters on the top trim and the ability to transport unbelievably large items, thanks to highly configurable seats. If you want seat heaters, the EX-L adds some other luxuries like leather upholstery, a moonroof, and the Honda LaneWatch system. It's not a bad way to get around, especially in the cold winter weather.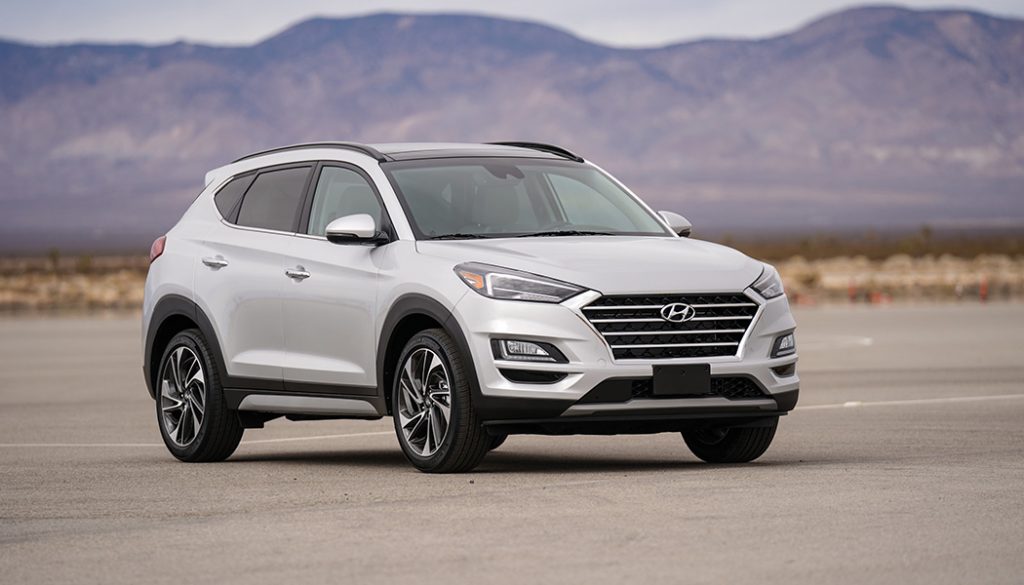 Hyundai Tucson SEL
MSRP $20,400
As the cheapest crossover to offer seat heaters, many people who live where snow falls might be particularly interested in the Tucson at this point. It's not a bad-looking vehicle and Hyundai is selling quite a few of these, which is no small wonder.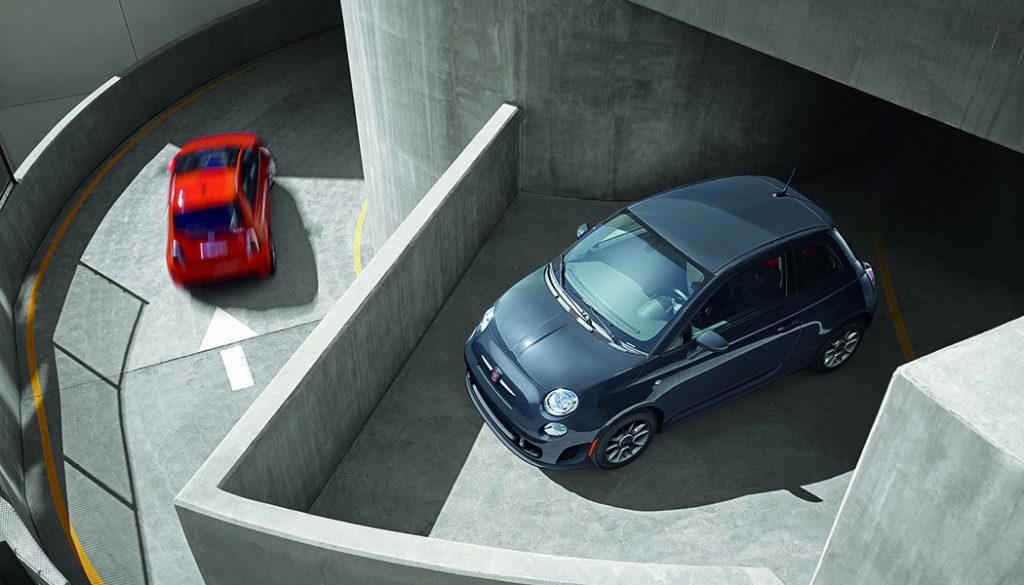 Fiat 500 Lounge
MSRP $19,995
Add some Italian flair to your commute with this tiny car, which also allows you to get seat heaters for a relative deal. There are also designer color and materials packages for the interior, if you're particularly fashion conscious. Just be aware that the Fiat 500 is on its way out of the United States. The 500X and 500L will be sticking around, but they both cost considerably more, and so are not on the list of cheapest cars with heated seats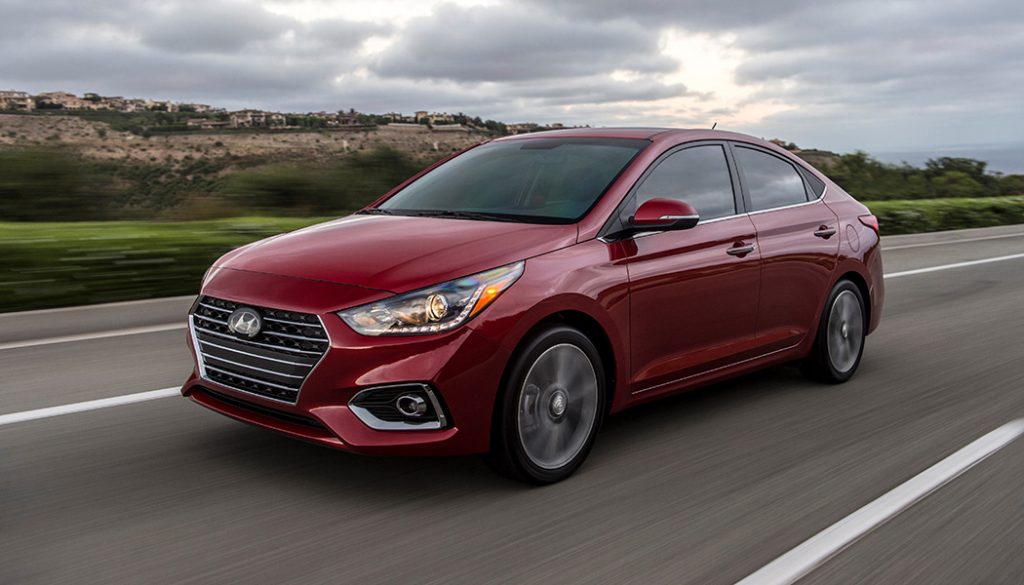 You May Also Enjoy:
Volkswagen Jetta: From Brilliant to Meh in 36 Years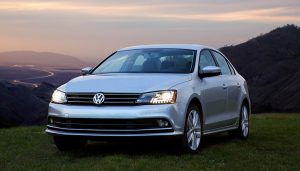 Hyundai Accent Limited
MSRP $18,550
While you must go to the top of the trim line for the Hyundai Accent to get heated seats, this means you get plenty more features in this one of the cheapest cars with heated seats. Among them is automatic temperature control with an auto-defogging function, voice controls, a 7-inch infotainment touchscreen, plus satellite radio. Hyundai has been upping its game in recent years, so you'll find the build quality of this car might exceed your expectations, and so will the driving experience. Plus your posterior will appreciate the additional warmth on cold winter nights.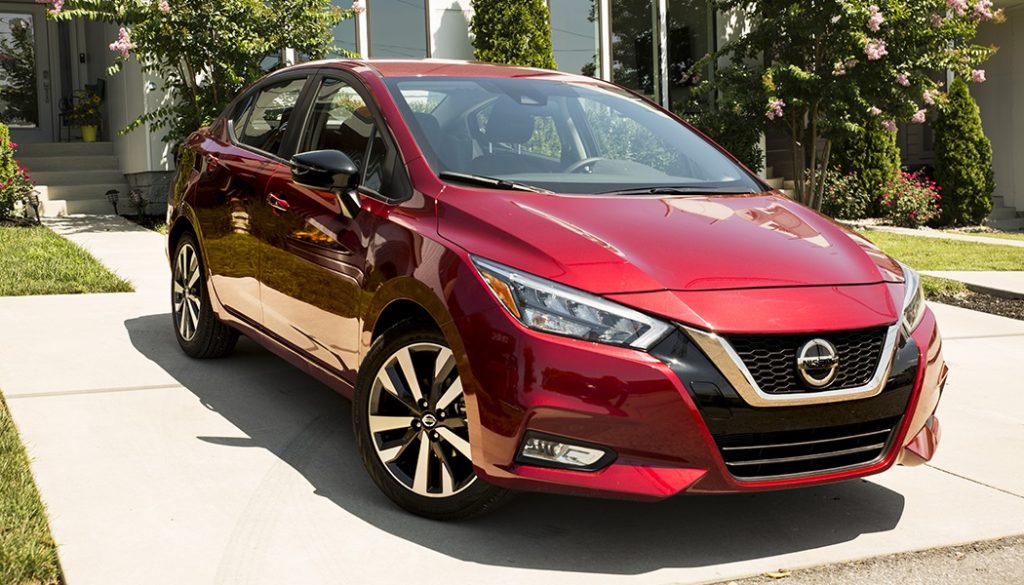 Nissan Versa SR
MSRP $18,240
Admittedly not the first subcompact car everyone thinks of first these days, the Nissan Versa has been the butt of many jokes. However, a fresh redesign of the vehicle has made it more attractive than ever. If you're willing to walk to the beat of a different drummer and not drive a Toyota Yaris, you can get a nice deal by choosing the Nissan Versa SR, which is the top trim level. Not only do you get to warm your tuches at the press of a button, this version of the sedan comes with upgraded cloth upholstery, a nice rear spoiler, and even LED headlights. You also get the Nissan Intelligent Key with remote engine start, so you're not fumbling to get your keys out in the cold and you can start up the car long before you climb inside, allowing the heater to melt ice and snow off the windows.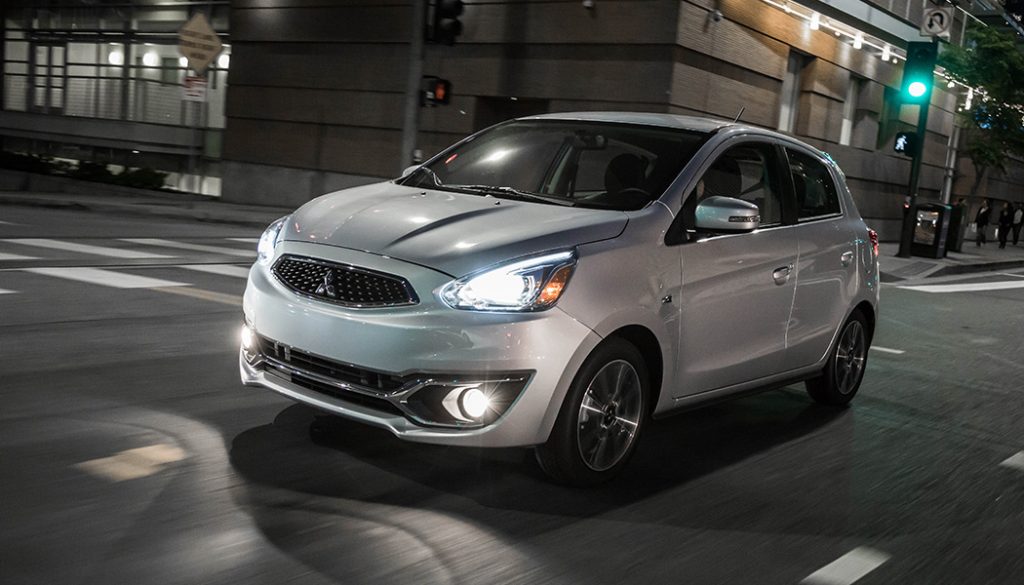 Mitsubishi Mirage LE
MSRP $15,845
Mitsubishi used to be a reasonably popular brand in the United States, but it suffered some major setbacks in the past 15 years and so is making a comeback. That means you can get some pretty sweet deals if you take a chance on the Japanese automaker. This tiny subcompact hatchback is dwarfed by pretty much every other car on the road these days, but if you want affordable transportation it's not necessarily a bad way to go. It's also one of the cheapest cars with heated seats. The LE trim comes with more than just heated seats, offering alloy wheels, Apple CarPlay, Android Auto, and more. Plus if you park in urban areas, this little number of super easy to fit into just about any spot.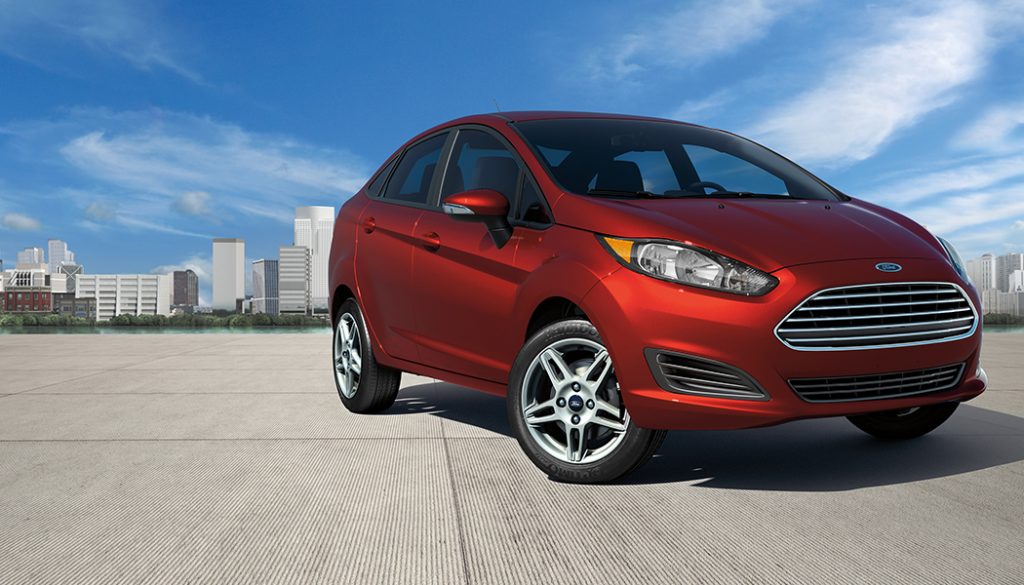 Ford Fiesta SE
MSRP $15,490
The cheapest car you can grab on the market right now with heated front seats, the Ford Fiesta SE is a pretty solid deal for those who just want to stay warm. This subcompact isn't particularly powerful or prestigious, but it does provide more than basic transportation for well under $20,000, which is sadly becoming increasingly scarce. If you want to take advantage of this amazing deal while new you'd better hurry since Ford is getting ready to phase the Fiesta out of the North American market, which will make the cheapest cars with heated seats a little more expensive.