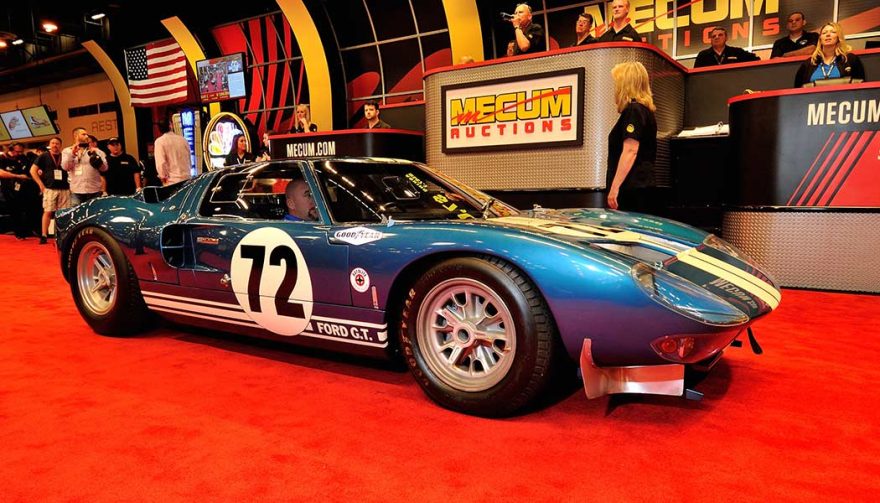 Some of the best and most notable classics are on sale at this year's Mecum Auction in Harrisburg, PA.
Classic Cars Your Thing? Check out these Classics on the Block at Mecum Auctions
Go back to an era where car designs were original. You could look at the front end or back end of a car or truck and be able to identify which make and model it was, even down to the model year.
Vehicles have become much more complex and distinguishing between the brands — let alone the makes and definitely not the model year — is more of a challenge than ever. It makes owning a classic car that much more desirable.
If you've always wanted a classic car, you're in luck. Some of the best and most notable classics throughout the years are for sale at this year's Mecum Auction in Harrisburg, PA. Whether you want an early vintage like a Model T, the most recognizable cars like the Shelby Mustang GT500, or something customized like a slammed Olds 98 ragtop, you'll find it at the Mecum Collector Car Auction July 21-23, 2016.
Check out these classic cars going under the gavel.
1970 Ford Mustang Boss 429 Fastback
You'll get noticed driving this spectacular specimen from when muscle cars had raw, brute force. The 1970 Mustang Fastback is enough to make a grown man salivate uncontrollably, but when you add the 429 V-8 to the equation, he goes weak in the knees.
This Mustang Boss 429 Fastback has 375 horsepower along with the 4-speed transmission and a 3.91 Traction-Lok rear end. It'll hook up hard out of the hole and sound mean doing it. It's painted Grabber Blue and has a white interior that looks as fast as the car actually is.
1963 Chevrolet Corvette Split Window Coupe
Built for only one year, 1963, the split window variant of the mid-year Corvette was limited to only 11,000 produced. That limited number makes collectors get a little frisky already, though even more interest is piqued when you toss in the 360-hp 327 cubic-inch V8. Now you'll find only 2,610 ever built, and who knows how many are still around.
This specimen of the 1963 Corvette is on the chopping block in Harrisburg. Finished in Riverside Red and with an interior wrapped in black, it's going to be a hit-ticket item on Saturday. It's received a frame-off restoration to exact original specifications and has been documented along the way. Happy bidding.
View on One Page
You May Also Enjoy:
Ponies in the Pictures: Top 5 Mustang Movies