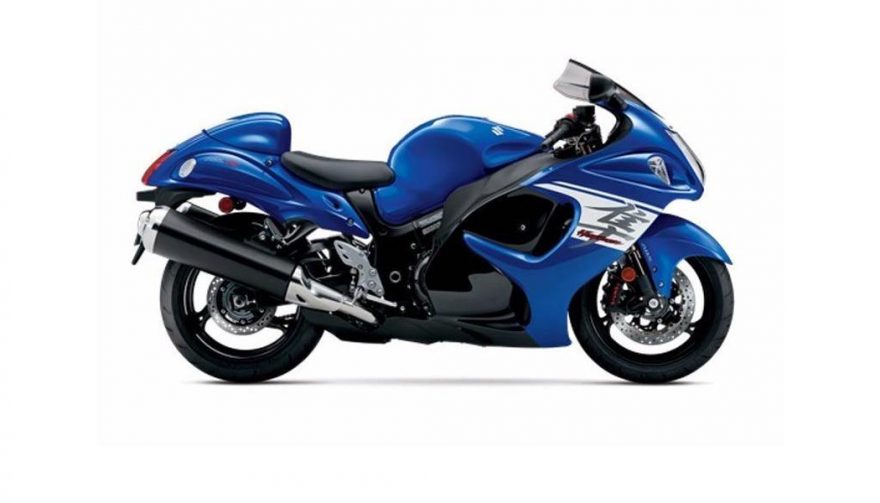 The Suzuki Haybusa has a top speed of 186 mph and a 0-60 time at 2.6 seconds
Need for Speed: The 10 Fastest Street Legal Motorcycles
If you're looking for some speed, you're looking for the fastest motorcycle that can legally hit the pavement. Sometimes after a long week of stop and go commuting, averaging 45 miles per hour, you need real speed. We understand.
Instead of spending the weekend raking the lawn or painting the shutters, it's time to embrace your inner Red Rocker, let your hair down, and bring out your bike.
Here are 10 contenders for fastest motorcycle for those who really feel the need – the need for speed.
Suzuki Hayabusa
Let's start this list with the most famous of all the street demons. As the subject of countless drag races and YouTube police chase videos, the Suzuki Hayabusa's performance is well known.
A top speed of 186 mph and a 0-60 time at 2.6 seconds are much more than you'll ever need, not that it's stopped anyone before. Largely keeping to the same formula since its introduction in '99, the Hayabusa still gives some of the best performance per dollar around.
MV Agusta F4 RR
The current iteration of MV Agusta has only existed for a couple of decades, but that doesn't mean they don't know how to build fast bikes. You get 201 horsepower from a 1,000cc hemispherical (like what made Mopar, well, Mopar) powerplant. But a stat like that doesn't mean much unless the bike can walk the walk.
With a top speed a tick under the Hayabusa's at 185 mph and a quarter mile blown away in under 10 seconds, you won't be left wondering whether the 418 pounds dry the F4 RR carries will slow you down. And with a price tag north of $26,000, you wallet won't weigh you down either.
View on One Page