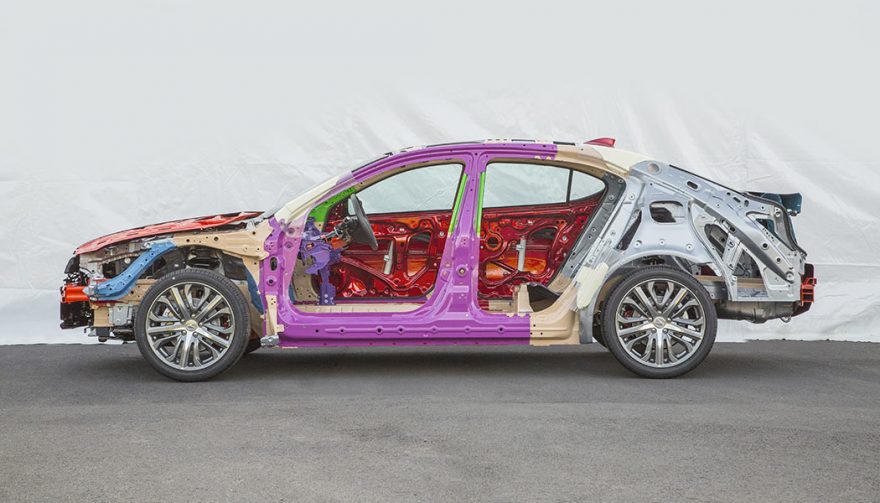 Whether you're interested in a performance sedan or a family car, today's midsize sedans are anything but bland.
Top 10 Best-Selling Midsize Sedans
A few years ago, a list of midsize sedans would be a yawner. You probably wouldn't even read past the headline, because midsize sedans were all one and the same. They were boring, sluggish, and soft in every category that warms a car enthusiast's heart. One look at the current midsize sedans, and you'll know – these are a different breed.
Today's Midsize Sedans Offer More
Whether you're interested in a performance sedan or a family car, today's midsize sedans are anything but bland. Some have available V-6 engines, others lean toward the fuel efficiency end of the spectrum, and a few are competitors in the luxury realm.
Check out the top 10 midsize sedans you should consider, ranked in reverse order of sales.
10th Place – Mazda 6
The Mazda brand has had tunnel vision in recent years, and in terms of midsize sedans, that's a good thing. Their focus is on developing fun-to-drive cars, though not necessarily the most powerful. The Mazda 6 slots right into their plans with an acceptable 2.5-liter 4-cylinder engine, pushing a modest 184 hp. Their SKYACTIV Vehicle Dynamics with G-Vectoring Control assists you to handle the car like you're headed to the track. Well, without the high horsepower.
Where the Mazda 6 stands out in the crowd is the manual rower. Unlike most other brands, Mazda understands that some drivers simply want a manual transmission because they're more fun to drive. The six-speed manual transmission lets you play around a little more without compromising on the functionality of a family sedan.
9th Place – Subaru Legacy
The Subaru brand is thought to be a niche brand, but mistakenly so. Take a look at the Legacy, and you'll have a hard time figuring out why it doesn't sell better. The Subaru Legacy is stuffed with high-tech convenience options like Push Button Start, STARLINK Multimedia, and the full complement of power features. And it's another performance-based sedan, with very capable 4-cylinder and 6-cylinder boxer engine choices (just like Porsche!) for up to 256 horsepower.
While safety is a highlight, the feature that stands out on the Subaru Legacy is the Symmetrical All-Wheel Drive system as standard equipment. The only time you'll lose traction is when you burn off the tires.
8th Place – Volkswagen Passat
This German brand has been under fire for a while now, but there are plenty of good things to come from its stable. The Passat, for example, is among the top 10 best-selling midsize sedans. Engineered for safety and designed for comfort, the Passat is incredibly well-built. Even the base model has the power features most drivers want.
What makes the Passat special is the top-of-the-line V-6 models. When you get behind the wheel of the V-6 Passat, you're in for a treat… a 280-hp treat. Das auto is fast.
View on One Page