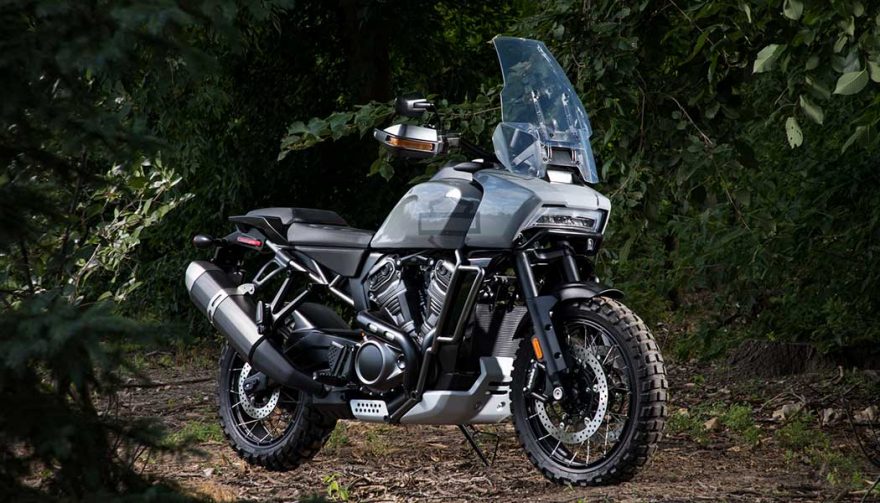 Harley-Davidson's new Pan American touring motorcycle will be available in 2020.
Harley-Davidson Announces Future Plans
Electric and Adventure Bikes Being Produced
Harley-Davidson has announced some big product plans that look to help the long-running motorcycle builder move into the future and expand into new markets. The announcement includes a new middleweight platform, new models for emerging markets, electric bikes, and a new adventure touring motorcycle. Who would have guessed Harley-Davidson electric bikes would be available so soon?
Adventure Awaits With the New Touring Motorcycle
The adventure touring motorcycle class, lead by bikes like BMW's R 1200 GS, is growing. The ability to tackle pavement, trails, and anything in between is a strong draw for buyers. For 2020, Harley will launch the Pan America, the brand's first entry into the segment. It will ride on the new middleweight platform and use a 1250cc V-twin engine. The bike is loaded with classic Harley features, like the front fairing that very clearly takes inspiration from the company's Road Glide cruiser.
To that Harley look, it adds an up-swept exhaust, big knobby tires, and an inverted front shock. While the motorcycle builder isn't releasing specs this far before the full launch of the bike, it certainly looks the part to conquer desert and highway.
Two more products will come on that new platform. In addition to the Pan America, Harley will launch a new Streetfighter model with a 975 cc engine. That bike, also set for 2020 will offer a modern sportbike style with increased performance. This one is intended for urban carving, not interstate cruising.
A 1250cc Custom model is planned for 2021. This is a stripped-down, cafe racer style bike that looks to offer big performance and light weight.
You May Also Enjoy:
The Best Electric Motorcycles and Why You Should Pay Attention to EV Bikes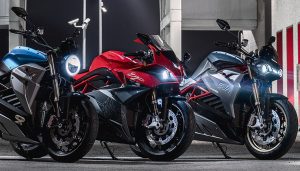 Related Search Topics (Ads)
Electric Rides are Here to Stay
Harley-Davidson's first electric motorcycle is slated to arrive next year. The company says that the LiveWire, which is styled as a more modern street bike, offers "a visceral riding experience." Instead of a clutch and shifter, the company says the electric motorcycle will offer "twist and go." What it will be missing is the company's signature loud exhausts (for better or for worse).
Along with the LiveWire, the company is planning a series of electrics. Harley says that it is planning to be the leader in the electrification of riding. More models will arrive through 2022, with lighter, smaller, and more accessible options coming.
To make sure it isn't losing out on emerging markets, they also said they are working on a new 250cc to 500cc motorcycle. It will be developed with an Asian manufacturer to help boost sales in India, which is one of the fastest growing markets for motorcycles in the world. It would also help grow the company in other fast-moving Asian markets.
Expansion on the Horizon
"Harley-Davidson is iconic because we've never been static," said Harley-Davidson CEO Matt Levatich. "In moving forward, we are tapping into the spirit that drove our founders back in 1903 and every one of the employees and dealers who rose to the challenges faced along the way."
Finally, to help boost sales at home, Harley-Davidson is going to make some changes to its dealer network. This includes a revamped web portal that is intended to improve the retail experience. It will also add new retail formats like smaller urban storefronts that bring the brand downtown, and help drive sales.