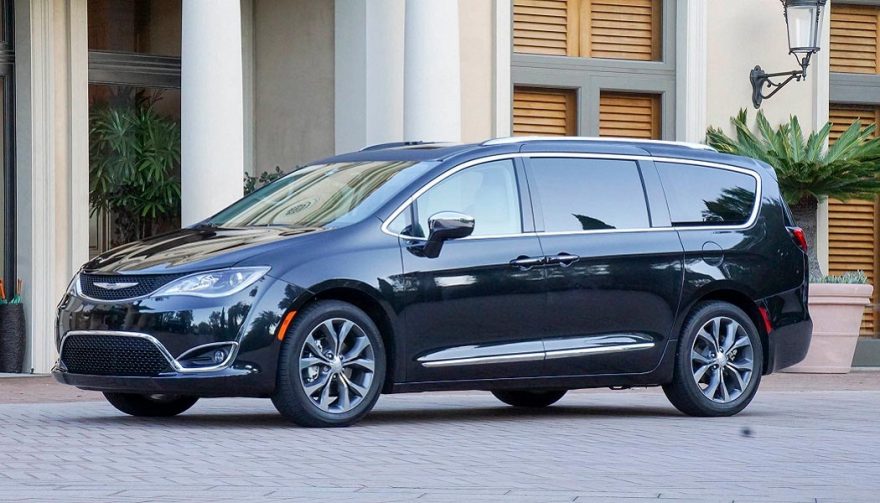 The New Chrysler Pacifica is a bona fide modern take on the minivan
How the Pacifica Is Making Chrysler Relevant Again
Just to be clear, the Chrysler Pacifica isn't the Town & Country in updated form. Chrysler wasn't looking to just take its old minivan to the next level. Instead, it completely scrapped everything and started from scratch, creating a completely new people hauler.
You get a new platform that's more rigid and lighter. It was also designed from the beginning to accommodate a hybrid powertrain. In other words, this is a bona fide modern take on the minivan. This is a game changer for the industry, and especially for Chrysler.
Besting the Competition
Let's face it: for a long time, Honda and Toyota have had a stranglehold on the minivan segment. Sure, it's not the sexiest part of the market, but a surprising number of people buy the things. Minivans are great for transporting a lot of people and cargo at the same time. The sliding doors and low step-in height are perfect for kids and older people.
The Odyssey and Sienna have been the most drivable of the minivans out there. They were also far larger inside than other options. Such a combination made them tough to best, but Chrysler has managed to do it, at least in some areas.
Almost 40 new firsts for the minivan segment were introduced with the Pacifica. The TorqueFlite 9-speed automatic transmission far surpasses the 6-speeds on other options. There's an optional 7-inch all-digital gauge cluster. You can get a hybrid powertrain. Cargo and occupant space finally rival the Odyssey.
There are also plenty of conveniences you can get on other minivans, which Chrysler never offered, until now. These include an on-board vacuum, a tri-pane panoramic sunroof and hands-free liftgate. Like the Town & Country before it, the Pacifica can be outfitted with Stow 'n Go seating. Trust me, lugging heavy second-row seats you removed from a van is anything but convenient.
Just as important, the Pacifica drives great. Shoppers are no longer going to be subjected to completely sloppy steering, mushy brakes and other glaring deficiencies. It's at least on-par with the Odyssey and Sienna.
Tons of Entertainment
Ask any parent what's the worst part of road tripping, and they'll say it's bored kids. When you're traveling in the middle of nowhere, there's not a lot to keep the little ones happy and busy.
You May Also Enjoy:
The Chrysler Pacifica Is Here To Move Your Family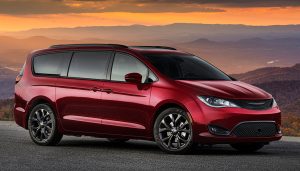 Related Search Topics (Ads)
This is where the available Uconnect Theater comes into play. It puts two 10.1-inch HD touchscreens on the back of the front seats. A Blu-ray player is part of the setup, plus two HDMI ports so you can plug in game systems, computers, tablets or whatever else. Wireless headphones mean no tripping over cords. One of the best parts of this option are the downloadable apps and games. After kids get sick of watching "Finding Dory" for the 10th time, these will keep them engaged.
If you don't like the standard sound system, which has six speakers and active noise cancellation, there are options. One is an Alpine system with 13 speakers. The other is a 20-speaker Harman Kardon surround sound system.
Hybrid Muscle Power
While the regular version of the Pacifica is impressive, the Hybrid is just plain blowing everyone away. After all, Fiat Chrysler has begrudgingly made electrified models just to satisfy government requirements. Sergio Marchionne at one point even begged consumers to not buy the Smart EV.
Nobody was expecting the new Chrysler minivan to include a plug-in hybrid version. If automotive market experts had been asked two years ago who'd be the first to make a hybrid minivan, the answer would've been Toyota. Honda might have been a distant possibility. Fiat Chrysler likely would've been last on the list.
Yet here we are, with a plug-in minivan. Even if people had correctly predicted Chrysler would have one, the consensus likely would've been that the tech had to suck. Numbers don't usually lie, and the Chrysler Pacifica Hybrid has some good ones. We've talking 80 MPGe and an all-electric range of 30 miles. Total range is about 530 miles. In all-electric mode, you can go up to 75 mph. That's not too shabby.
Equally impressive is the new eFlite electrically variable transmission (EVT) with a dual-motor setup. Both of those motors can drive the wheels, so pure-electric performance isn't sluggish.
Quite a few modifications to the 3.6-liter Pentastar V-6 help with boosting efficiency. It runs on the Atkinson cycle. "Handed" pistons increase the compression ratio to 12.5:1. Overall, friction has been reduced. There's even a system to monitor how long gas has been sitting in the tank. You might drive for months without burning any. Once fuel is over 90 days-old, hybrid mode is automatically switched on. Other plug-in hybrids require owners to add a fuel stabilizer to the tank, or else you could have some big problems. With the Pacifica, the vehicle just manages everything for you.
Could it be possible we'll see more plug-in hybrid Chrysler models in the near future? It certainly is, and I think quite a few people are looking forward to the possibility.
From Bland to Dynamic
The new Pacifica minivan is one big image changer for Chrysler. At just three models, with the 200 going away soon, the brand looks stagnant. The 300 was considered nice and advanced, back in the Daimler days. Now it's a dinosaur.
If Chrysler can reshape its brand around the Pacifica, it might have a chance at future survival. Positioning itself as a technological leader in the automotive industry might have seemed ridiculous not too long ago. The Pacifica has shown Chrysler might be able to pull that off.