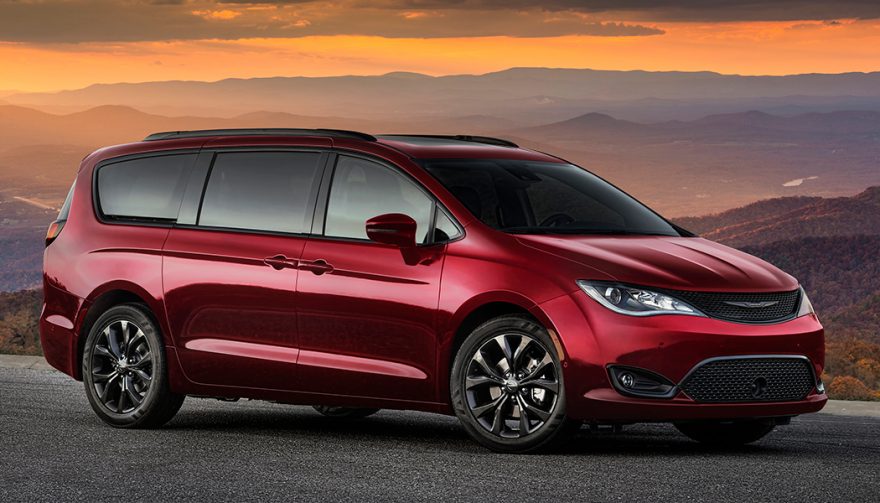 Chrysler's newest minivan, the Chrysler Pacifica in gas or hybrid trim is a great family mover.
The Chrysler Pacifica Is Here To Move Your Family
A Great Minivan Choice, If That's Your Thing
The Chrysler Pacifica and Pacifica Hybrid are nothing like the previous model from the mid-2000s. The clunky previous model never quite found a foothold in the marketplace with a minivan's features in a crossover's body. The Pacifica was plagued by problems in the Daimler-Chrysler mash-up. Namely in unreliable transmissions and expensive electrical and technological malfunctions.
The brand-new, ground-up design for the Chrysler Pacifica began with an all-new platform. It boasted over 40 firsts for the minivan segment including a 360-degree Surround View Camera, Adaptive Cruise Control with Stop and Hold, and ParkSense Parallel/Perpendicular Park Assist. It's available with a tri-pane panoramic roof, a Stow 'n' Vac built-in vacuum, and a UConnect Rear Seat entertainment system.
The Chrysler Pacifica is the latest in FCA's long history of minivans. The Dodge Caravan was the first minivan introduced to the market more than 30 years ago. More than 14 million minivans have been sold under the Chrysler umbrella and more than 6 million are still in operation.
The official product launch was held at the FCA Windsor plant in Ontario, Canada with FCA Chairman and CEO Sergio Marchionne in attendance, emphasizing the importance of the model. More than 10 million vans have rolled out of the Windsor plant since 1983.
A Unique Product Launch
Ahead of the official product launch, Michigan-area dealers participated in the largest "drive-away" ever, hosted by FCA US. The drive-away event from The Palace of Auburn Hills in Michigan was for the release of Chrysler's newest minivan, the Chrysler Pacifica.
Dealers drove the massive fleet of Chrysler Pacifica's – more than 200 altogether – back to their dealerships in the states of Michigan, Ohio, Kentucky, and Indiana. That way, customers can see and touch the innovative vehicle in advance, while letting dealer staff get familiar with the new vehicle.
Timothy Kuniskis, Head of Passenger Car Brands, FCA – North America said, "The Chrysler Pacifica is the new benchmark in minivan style, design, safety, efficiency, entertainment, and functionality. Now, customers can experience the Pacifica at their local dealership and see why we believe it's the perfect vehicle for the modern family."