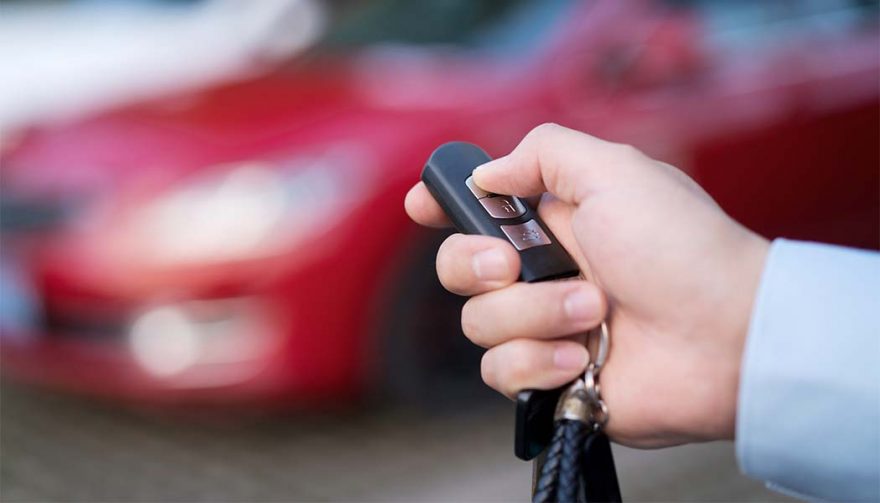 A Guide to Renting Out Your Car and Making Passive Income
How to Rent Out Your Car
For over a decade, freelancing and side hustles have gained popularity as we drift further from traditional employment relationships and seek out entrepreneurial opportunities. Many of these opportunities involve transportation, such as renting out your car. Uber and Lyft are massively popular ridesharing services, while DoorDash and Instacart deliver our takeout food and groceries. If you want to learn some tips on making money through your vehicle, then you are in the right place, as we will be teaching you how to rent out your car.
These side hustles actually require hustle. While some contractors are fulltime, others work after (or before) their regular job. In any case, they must be physically present to perform the service. Recently, a new concept in ridesharing, or more accurately, car sharing, has gained popularity.
What Does It Mean to Rent Out a Vehicle?
Platforms promoting an alternative to traditional rental car services offer all types of vehicles, from exotic to compact, owned and rented by private individuals.
The advantages include a wider selection of vehicles, availability and lower rates for customers. For the private owners of those rental cars, the platform offers a snappy marketing, insurance and payment system.
The big attraction of renting your vehicle is passive income. In other words, an owner does not have to be physically present for any part of the transaction if they don't want to.
A Perfect Storm
The pandemic caused supply chain shortages, which has created real scarcity in the automotive industry. As a result, fewer new cars are being delivered thanks to a shortage of parts, and both new and used car prices have skyrocketed. Not surprisingly, the lack of vehicles has seriously impacted traditional car rental companies, so availability has become a huge issue, and scarcity has driven up rates for every type of vehicle.
As a result, peer-sharing rental car platforms have seen significant growth. Turo is the largest and most established. Other sites like HyreCar, Getaround and even Lyft Express target contract rideshare drivers. Because it is the biggest and markets to virtually every niche of the rideshare market, we will use Turo as a standard.
It's Not Necessarily a Car Rental Business
This is not the kind of entrepreneurial opportunity where you have little at stake and can just jump in and see how it works. Depending on your marketing and organizational skills, it can be a nice supplemental income or even a considerable annual income. However, you have capital at risk; specifically, the car(s) you offer for rent.
Here's the basic proposition. You provide a car for rent and set your own rates or use Turo's recommended rates. The company offers a software platform with a pretty slick marketing feature, a legal rental agreement, optional insurance coverage, administrative features and a secure electronic payment system. Rentals are paid in advance and passed on to you at the end of the rental, unless a commission is charged by Turo. The amount of commission depends on the company services you use.
The peer-to-peer ridesharing business has more in common with Airbnb. You are selling an experience more than a service. You are not a rental car company; you are a host. Your success will largely depend on how well you interact with your prospects and customers.
Key Steps for Success
Marketing, customer service, documentation and follow-ups are a few of the many tasks required to make peer-to-peer renting work for you. Here are a select few key tips to optimize your experience.
Step 1: List Your Car
Turo allows you to post up to 30 pictures of your ride in the rental listing. Don't take photos of your car in your driveway. Instead, pick an interesting spot where you can feature the vehicle in an attractive setting. Ensure you have good lighting and exciting composition. Remember that a customer is looking to rent your ride, not buy it in the written description. Feature the fun, comfort, sound system, or anything that can elicit an emotional connection.
Step 2: Pick Up and Drop Off
You don't have to be present for either event (use a lockbox) but offering flexibility in location is a big plus.
Step 3: Encourage Reviews
If you look at the reviews for All-Star Hosts, you will find that customers are talking about the host and what an easy, enjoyable experience renting from them was. Reviews close the deal. Offer responsive, considerate service and encourage customers to tell others.
Step 4: Documentation
This is something you have to get down pat or you can risk financial disaster. The only requirements for renting on Turo are a person must be 18 or older, have a valid license and have a valid payment method. Because insurance is involved, it is important to vet your customer. If you are delivering the car in person, you simply ask for their license, check the expiration and date of birth and then upload it to the reservation. If it is contactless, have your customer send a picture of their license and a close-up selfie holding the license next to their face.
Step 5: Monitor the Condition of Your Vehicle
Document the cleanliness, mileage, fuel level and any pre-existing damage with photos 24 hours before the rental. Once again, you will have room for 30 shots. Take them all and compare them to the 30 you take after the rental is over. Maintain good maintenance records on the vehicle, including inspections, oil changes, brakes, etc. This will come in handy in the event of an accident.
Step 6: Understand the Host Protection Plan
That's the name Turo gives to insurance for the host's vehicle. You don't use your personal policy. The lower the deductible, the more Turo charges as a commission. You need to thoroughly understand the plans and your exposure.
Step 7: Turn In Your Documents
Photos of fuel gauge, odometer and condition of the interior and exterior taken within 24 hours of the end of rental will document any fuel or cleaning charges you might apply.
In Review
These are by no means a full description of the process, but they do cover common trouble spots. The best way to understand this system is to find a vehicle in your area offered by an All-Star Host and rent it for a day. This will take you through the whole process and see how a successful host handles the transaction.