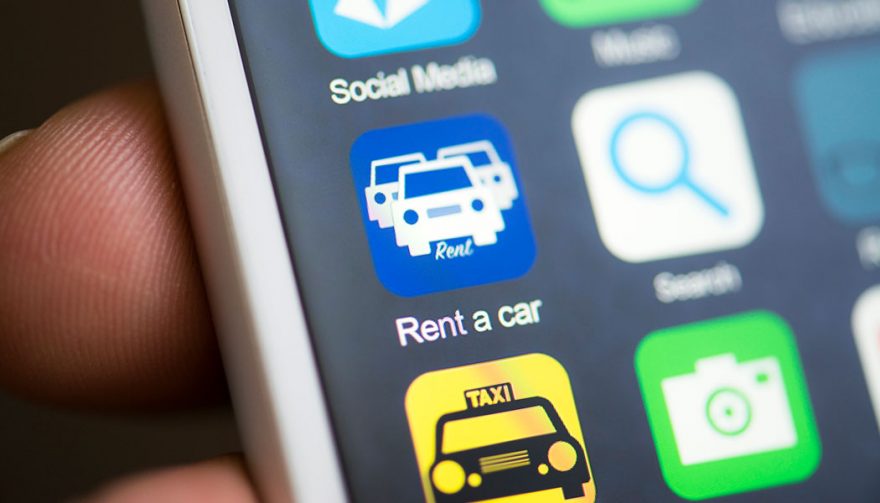 Technology is changing the way we rent cars, as well as the cars we can rent
Tech and New Companies Are Changing the Car Rental Landscape
Renting a car from one of the regular services isn't the most exciting process, and the car you get is usually even less thrilling. However, a batch of car rental alternatives is bringing more convenience and more options to customers.
Car rental alternatives run the range in price, practicality, availability and features. Really, it's just a matter of finding the service which matches up with your needs and preferences best.
Turo
You could call Turo the automotive industry's version of Air BnB and not be too far off. Essentially, anyone can sign their car up to rent out. That means when you use Turo, it's not the usual fare of crappy compact cars nobody in their right mind would want to drive.
Instead, you could be renting something like a DeLorean (okay, probably not, but you never know). Turo claims there are over 800 different makes and models available on the site. There probably are still some rather beige, boring options, like a Toyota Yaris.
On the flip side, you get to make income by letting strangers drive your car for whatever period of time. What could go wrong? After all, everyone's super careful with rentals, right?
There's a little more to Turo than just that. You'll have to arrange things with the vehicle owner, which could either be great or not. Just like with Uber, you get to review each other, supposedly to avoid any situations.
Zipcar
Avis Budget Group, which owns traditional car rental services, has decided to keep up with the trends through Zipcar. The company claims this is the largest car-sharing service in the world. You can use these vehicles at airports, college campuses and in big cities in all kinds of countries.
Once you're approved for the program, you can reserve a car for anyone from one hour to a whole week. With the special Zipcard you get, you can unlock the vehicle and use the keys that are already inside.
Before you drive away, you're supposed to walk around and look for signs of damage. If the interior's dirty, you must report that info or you could be charged.
When you're done, you park in a reserved spot, then lock everything up with the Zipcard. Of course, you will be charged for bringing the car back late, but you can extend your rental through the app or text messages.
You can't smoke in the car, and pets must be in carriers. Oh, and you must return the vehicle with at least a quarter tank of gas.
Audi on Demand
Based in San Francisco, a hotbed for tech and car sharing, this service puts a unique spin on everything. You use an app to reserve a car, again avoiding an office office, but then things get interesting.
As you probably already guessed, this service only provides Audis. We're not just talking A4s and A6s, by the way. You can reserve sedans, convertibles, coupes or SUVs. And to answer your question, you can rent a TT RS or R8.
Instead of you having to reach a vehicle parked somewhere, it comes to you. A concierge delivers your Audi, providing the ultimate in convenience. In addition, the concierge will show you how to use the features you deem most important.
If you need, Audi on Demand will provide certain items for your trip. Among the possibilities are a child seat, bike rack or even a roof pod. Of course, you need to make these requests when reserving the car in advance, but it opens up a whole range of possibilities.
Once you're done with the vehicle, the concierge service comes to you again for retrieval. That personal touch helps this alternative to traditional vehicle rentals stand apart. That and you don't have to guess what car brand you'll get.
Exotic Car Rental by Enterprise
While this service is offered through a traditional care rental agency, it's the fleet of exotic options that makes this special. Enterprise offers its Exotic Car Rental in a variety of markets throughout the United States.
Of course, Enterprise promotes this service as a means to arrive in style for business functions. Come on, we all know high school reunions supply plenty of rental volume by themselves.
The city where you'll be renting determines the available options. They could range from a Tesla Model S to a Land Rover Range Rover to a Maserati GranTurismo.
So "exotic" might be a little bit of a misnomer, because most markets don't have anything like a Lamborghini Huracan available, but whatever. You get a nice vehicle that's supposed to impress people, or make you feel like it does.