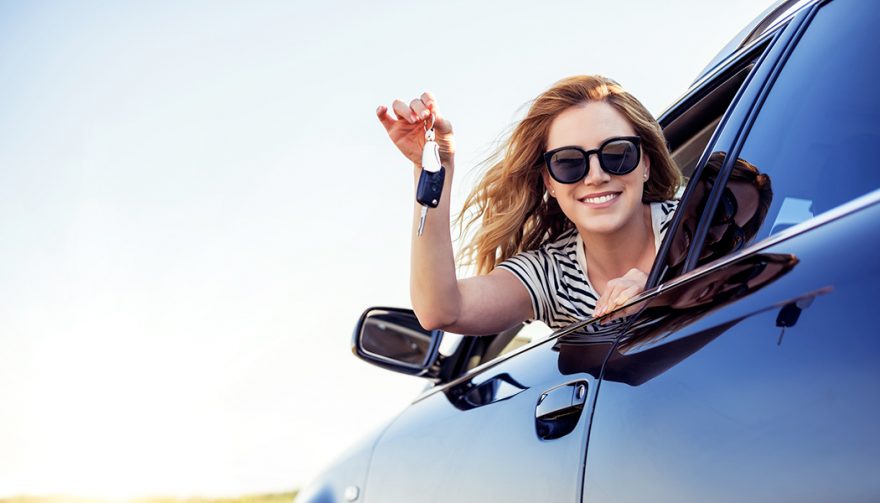 Sure you might not get as much money, but follow this guide on how to trade in a car to make sure your dealership trade experience goes well for you
Top 5 Tips to Help You Trade In your Car
How to Trade in a Car
AutoTrader estimates that a used car's retail price is 15% to 20% higher than the trade-in value the dealership gives you. It feels like you have been robbed in broad daylight. Still, trading in a car is, hands down, the easiest way to get rid of a vehicle when you are buying a different one anyway. So, here is how to trade in a car.
You know that the trade-in value is going
to be lower than if you sold it privately. But there are perks to the trade-in
process.
You do not have to advertise,
respond to emails and texts that ghost you, or negotiate with schmucks who do not
want to pay you nearly what your car is worth.
There's usually a tax perk for
trading in a car. In most states and provinces, you only pay tax on the
difference between the price of the car you are buying and the trade value you are
getting.
Tips to Trade In a Car
If you are going to do it, a few tips could
save you heartache and a fistful of cash.
1. Get Your Mind Right
Know this: the house always wins. Just like in a casino, you do not have a hope of pulling a fast one on the dealership. Well-trained sales managers do trade appraisals. They know what they are doing. Industry tricks will be used to lower your appraised value. It could be assessing a good vehicle as fair or lowering the offer because of normal wear and tear. If you know what you are going to be facing when you trade in your car, you can prepare yourself better.
Caveat – not all sales managers are going to swindle you. But the manager's mandate is to make the dealership money. As the house, they are always working first for the store, not the customer. Something you should keep in mind when thinking about how to trade in a car.
2. Know Your Car's Worth
Seriously, do some research. If you want a
fair trade-in price, do the legwork to get it. It really is not that tough to
find accurate information either.
Two of the best sites to check for trade-in
valuations are Kelley Blue Book and NADA Guides. In Canada, Canadian Black Book
is a great resource to tap into. Put in your vehicle information as requested
and it spits out high, low, and average trade-in value for your car.
If you are driving a 1994 Dodge Intrepid with 250,000 miles on the ticker, with rust and oil leaks, forget the trade-in value tools. It's worth a buck or two.
3. Make the Best Impression
You can squeeze a few hundred extra or more out of a dealer usually if you are willing to put in a bit of time with some elbow grease. If you want to know how to trade in a car and get maximum value, clean your car inside and out.
Vacuum up the McDonald's fries you dropped between
the seats before that blind date in 2019. Wipe the latte spill out
of your cupholders. Clean the glass for the first time since you bought the
car.
Wash the exterior and scrub the wheels. If you have touch-up paint or matching nail polish, touch up the stone chips on the hood. If the paint is really dull from baking in the sun for years, restore the luster with a fast hand wax.
The point of it all? A clean car makes it look like you care, and that you cared for your car. If you swing by the dealer to trade in a filthy vehicle, it is assumed you do not care about your car. Perhaps you have not kept up the maintenance. But if your car is clean, the opposite is assumed. You must have looked after your car well. It's also less work for the dealer employees and can get you a higher trade-in price.
4. Fix the Little Things
Eliminate negatives. What that means is
that every issue your car has is an opportunity for the sales manager to whack
a chunk of change off the trade-in value.
Is the check engine light on because you never changed a busted vacuum hose? Pay the few dollars for the part and slap it on. Are your tires balder than Bruce Willis? Don't pay a fortune for new ones but buy passable used tires at the scrap yard. Every small problem adds up to big money slashed from the trade value, things you want to avoid when it comes to how to trade in a car.
5. Make a Deal, Then Drop the Trade-In Bomb
This one is tough to do. During the sales
process, you are going to be asked if you are trading in a car. The logical answer
is "Yes." But you might make a better deal by saying "No" first.
Here's the thing about trading in a car. To make you feel like you are winning, the dealership can sometimes cut into their profit margin to show you more on your trade-in. It's a trick as old as time. But if you work the deal sans trade-in first to get the best price on the car you want, then spring your trade on the salesperson. It eliminates the possibility that they will show you more than the actual trade-in value. That's how to trade in a car.
You're going to have to work the deal hard
at this point – you will be ticking off the salesperson and manager likely.
Know that you will be taking less than retail value when you trade in your car. The dealer has to sell it for a profit, after all. But consider the extra tax benefits and the convenience of the process. And more than anything, never accept a trade-in value you are not satisfied with!