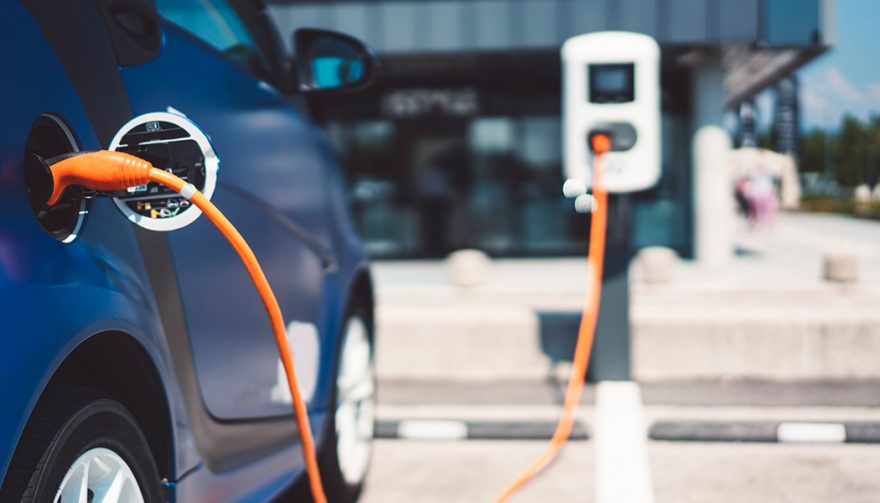 You don't have to be rich to drive clean. We show you five used electric cars that let you run silent and run green for cheap!
5 Electrifying Bargains on the Best Used Electric Cars
Curious about electric vehicles but don't have a Tesla budget? Great news! There's a glut of used electric cars. Lease returns are on the market and you can grab one, with amazing new technologies, for under $15,000. You don't have to be a tree-hugging enthusiast to appreciate the amazing energy efficiencies of an EV, low maintenance costs, and in some cases, the latest safety technology.
Manufacturers of EVs created this perfect storm of oversupply when they pushed leases as a way to "try out" an all-electric car. They included the government incentives when calculating the cost resulting in some very attractive lease terms. Tons of EVs were leased.
But when those EVs came off lease they created "a glut of inventory in a low-demand environment. That's why we've got really low values on these vehicles" says Eric Lyman, chief analyst at TrueCar. That of course means there are bargains to be had providing you know what you are getting into.
The downside of buying used electric cars revolves around range anxiety. The older the EV the shorter its fully charged range will be. Still, if you have a short commute, need a vehicle to run errands, or have a high school kid who needs a safe, reliable, ride to school or a job, a cheap used EV may be just what you need.
Here are a few to look at along with their estimated price:
2014 Nissan Leaf ($8,800 to $10,500)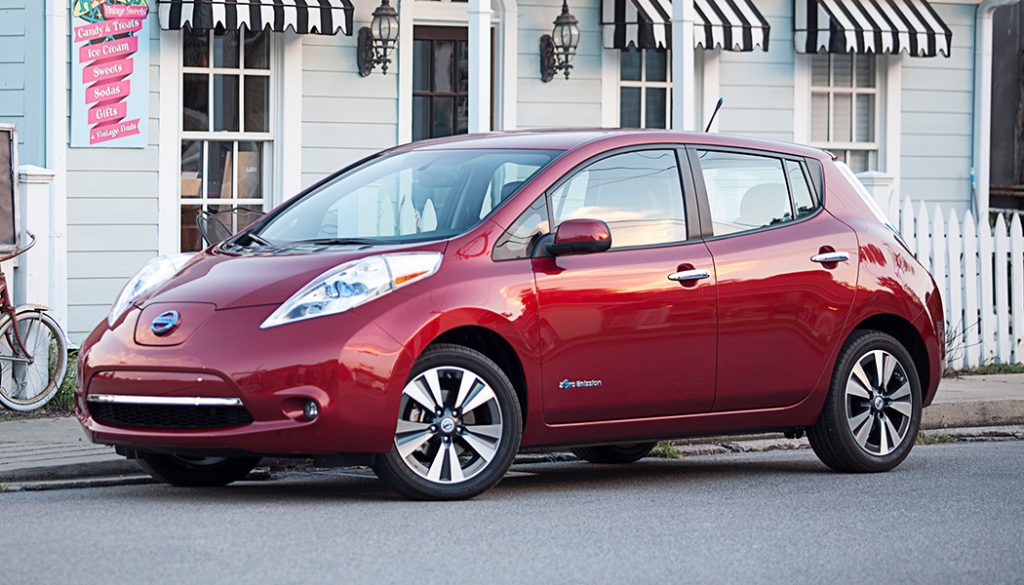 In 2014 the Leaf owned the longest estimated range for an EV at…wait for it…84 miles. Although it could get you there in a hurry on the freeway or a peppy drive on the street thanks to its 107-horsepower, 80-kW electric motor mated to a one-speed transmission. This FWD ride seats 5, has one of the roomiest cabins in its class, has responsive steering, strong regenerative brakes and is fun to drive. If you have kids, the Leaf comes with 2 sets of LATCH anchors for the outboard seats in the rear. Safety features include a rearview camera. Nissan's Around View 360-degree, multi-angle parking camera was available back then so you might wind up with some slick technology.
2014 BMW i3 ($15,000 to $16,500)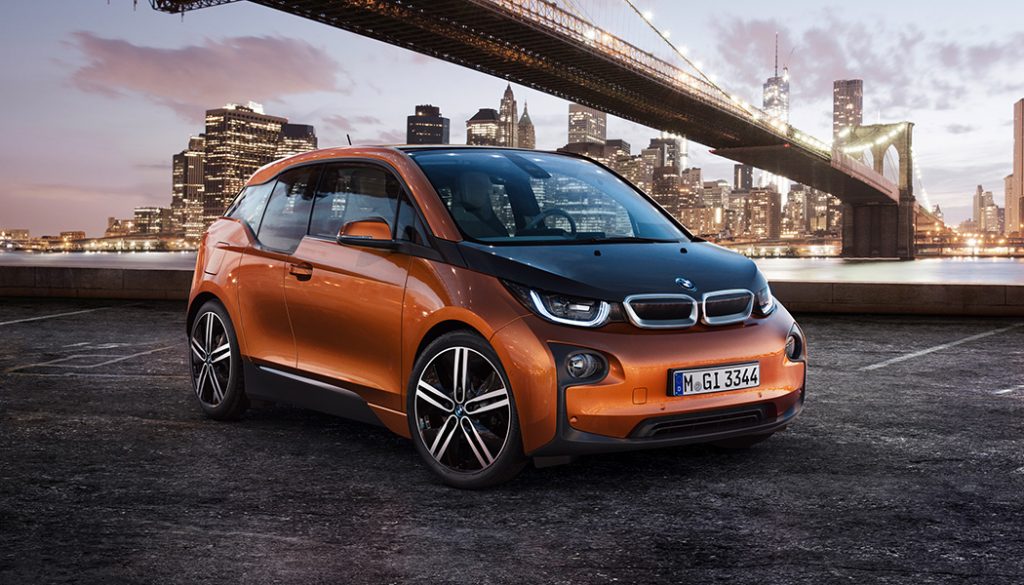 Looking for something a little more stylish and exclusive? The 2014 BMW i3 (another 80 mile range EV) with its funky good looks and carbon fiber body, "eco-leather" seats, and an interior that looks like it was styled by Ikea might appeal to you. It takes about 2 hours to recharge unless you can find one with a range extender. A small gas engine that significantly speeds up the process and lets you recharge on the go. According to consumer reviews, this BMW is quick, nimble, and exceptionally satisfying to drive. Of course, that quick and nimble part is due to the 170 hp and 184 lb-ft. of instant torque.
You May Also Enjoy:
2018 Nissan LEAF Is On Its Way: What's New, and Is It Still Ugly?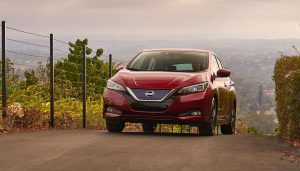 Related Search Topics (Ads)
2017 Ford Focus Electric ($10,900 to $12,000)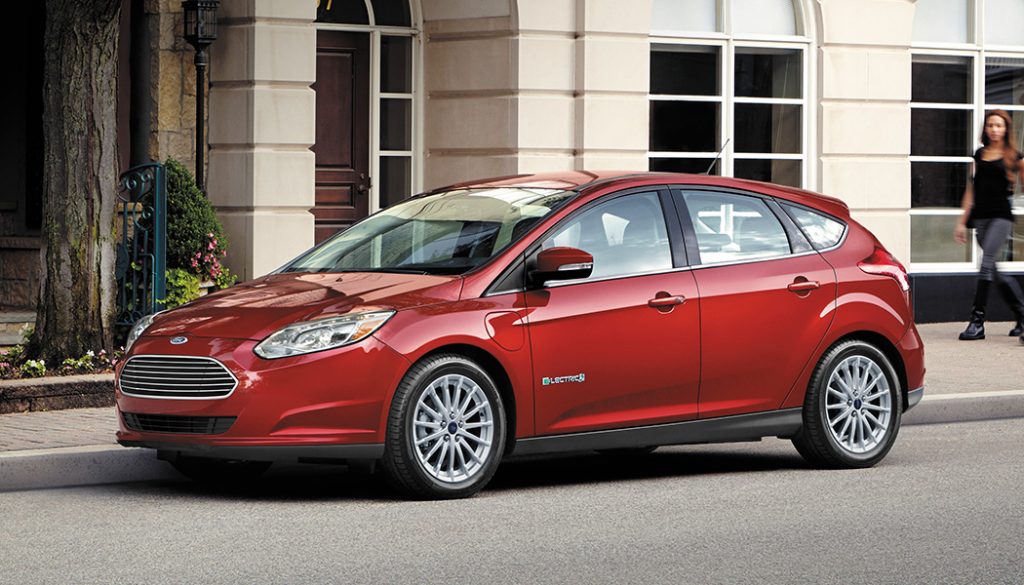 This was the year for big EV improvements for Ford. These used electric cars came in at a range of 115 miles. But even more important, DC fast charging that can "pump" 75 miles into the battery in 30 minutes. Top speed for the Focus is 87 mph thanks to a 107kW motor. The interior gives a nod to sustainability with seat fabric made 100% recyclable materials (although leather was offered optionally) and seat foam made from a soy bean derivative. Other than that, the inside of the electric Focus resembled that of the gas-powered version. Originally priced at $30,000, a used Focus EV can be had for about 65% less.
2014 Fiat 500e ($6,500 to $7,600)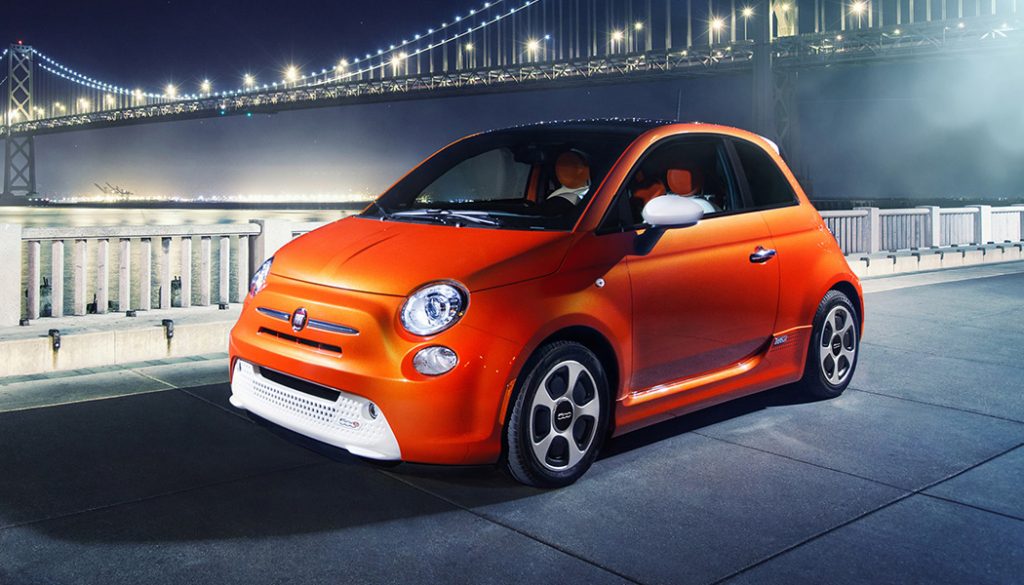 If you live in California or Oregon, hate choosing from different models, and don't mind driving around in a car that looks like a prop from Disney's Cars 2, then the Fiat 500e is the ride for you. Fiat only sold these EVs in California and Oregon, and today, most of the used ones are located in Los Angeles. While they do look a bit cartoonish with their bubble-like shape, 13 inch wheels, and cute as a button headlights, they get the job done. It has a range of 84 miles and a 118 MPGe. It's comfortable and can safely be driven on L.A. freeways. It was introduced in 2013 and never saw a refresh. So, if one of these used electric cars is your cup of tea, find the cheapest one in good condition. It will be the same as the newest one. And that means it will take 4 hours to recharge at Level 2.
2014 Tesla Model S ($39,000 to $46,000)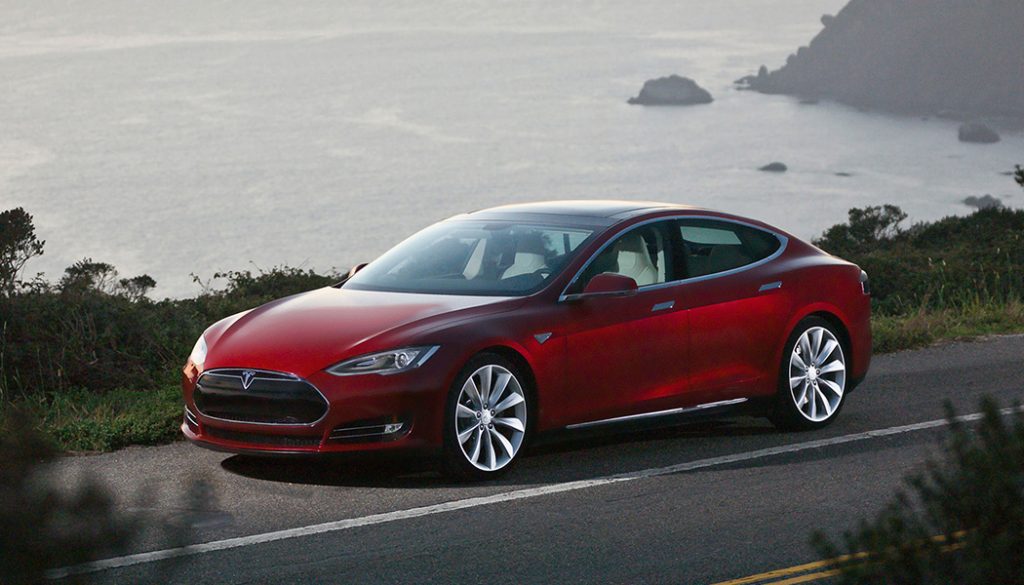 Okay this is a bit of a tease. But when you consider the original price of $69,000 to $92,000, the used Model S is priced right for a full-size luxury vehicle. This thing is a rocket and it has a range of 200 miles before requiring a stop at a Supercharger station. It has a luxurious interior that you might overlook because you are focused on the 17 inch touchscreen that dominates the cabin. Instant torque and strong regenerative brakes keeps the driver in control (assuming he's awake and not running on the autonomous mode). The Model S had some reliability issues in the first 2 years but the 2014 version is as solid as an EV can get.
One other thing to consider when shopping for used electric cars and that's the charging infrastructure you'll need. Plugging into a standard 110 volt outlet could mean a 24 hour charge time or more. You'll want to have a Level 2 charging connection installed and that will run $750 to $1,000 depending where you live.

We already know the positive impact electric are having on our environment, and how common they are becoming even on the used market. In the following infographic you can see some aggressive predictions for where electric cars will be by 2050 as well as some tips to reduce your environmental impact (including buying used EV's).