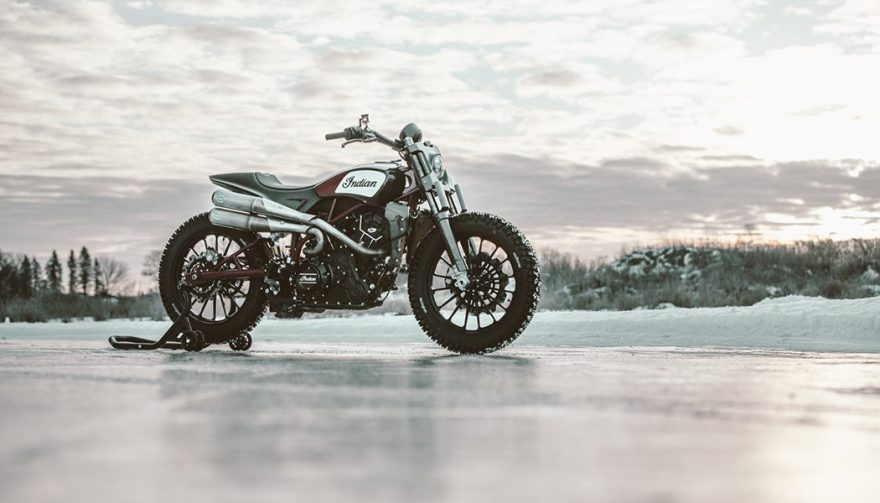 Indian Motorcycle has an awesome blend of modern tech and the retro design that's so popular right now. The problem is, how do you choose just one?
Indian Motorcycle 2019 Lineup: How Do You Choose Just One?
What's the first thing you think of when you hear Indian Motorcycles? If you're like most normal Americans, it takes you back to the era surrounding World War II. Classic bikes like the Indian Scout and the Indian Chief are still iconic among traditional riders. And at that time, Indian was the largest motorcycle manufacturer in the world. Then they went belly up. Polaris Industries resurrected the brand in 2011 after others unsuccessfully tried over the years. And while it's still a fledgeling brand, Indian Motorcycles have an awesome blend of modern tech and the retro design that's so popular right now. The problem is, how do you choose just one Indian Motorcycle?
Indian FTR 1200
A brand new model for the 2019 model year is the Indian FTR 1200. This isn't your traditional motorcycle from a brand known for cruisers. It takes its inspiration from the flat track where the Indian motorcycle used to dominate.
There's a more upright seating position and extra road clearance. Naked styling along the sides and an upward-pointed tail have a uniquely sporty appearance. The gas tank is mounted under the seat for a lower center of gravity, an indication of its abilities once you climb on. And the fun really starts when you sit atop. 120 horsepower and 85 lb.-ft. of torque let you peel layers off the rear tire at a twist of the throttle. It's nimble, comfortable, and feels extremely fast!
Another trim level, the FTR 1200 S, gives the same performance with a few more bits and pieces. A 4.3-inch Ride Command touchscreen display with Bluetooth keeps you connected, and the customizable suspension is perfect for every rider.
Indian Scout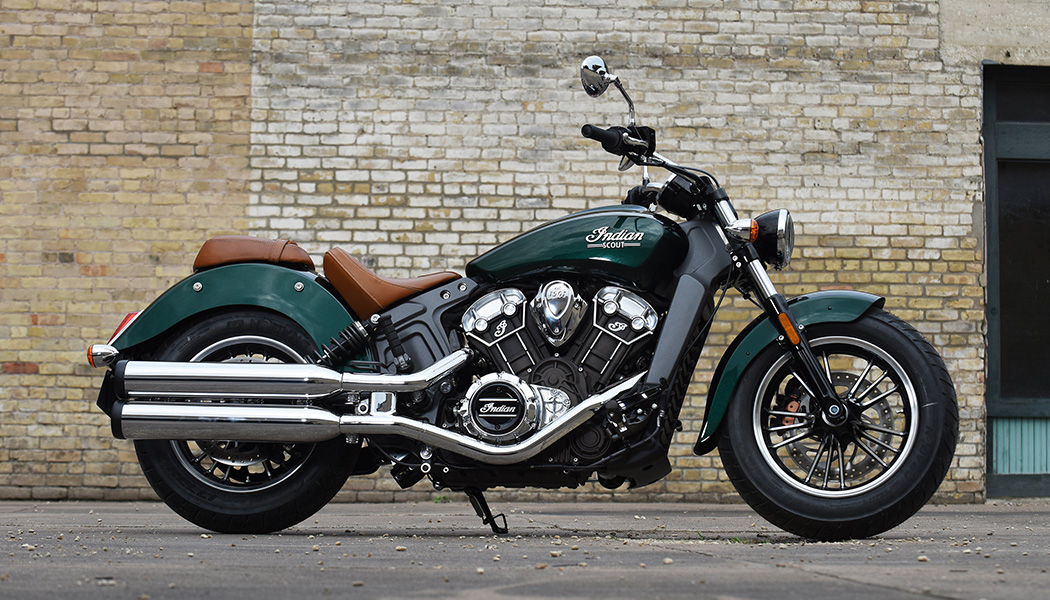 If there's one household name for the Indian Motorcycle, it's the Indian Scout. It's not the bike you'd expect to see in the 40's and 50's but it has many of the same styling cues. A fat tank, short rake, single saddle, and chunky rear fender have 'classic' written all over them.
Mounted in its aluminum alloy frame is a liquid-cooled 1133cc V-twin engine that spins out 100 horsepower. All neatly blacked out and with booming dual exhaust, this bike is much sexier than the model from six decades ago. And it has tech like ABS, a USB charger, and digital gauges. It's no wonder this iteration earned Motorcycle of the Year in 2015 from Motorcycle.com.
A more cost-effective, slightly less powerful version is available for the Scout lineup as well. The Scout Sixty is very much the same bike but with a 60 cubic-inch V-twin tucked in its chassis. With 78 horsepower, it's hard to say that it's underpowered. It does make for a decent first cruiser though,
Chief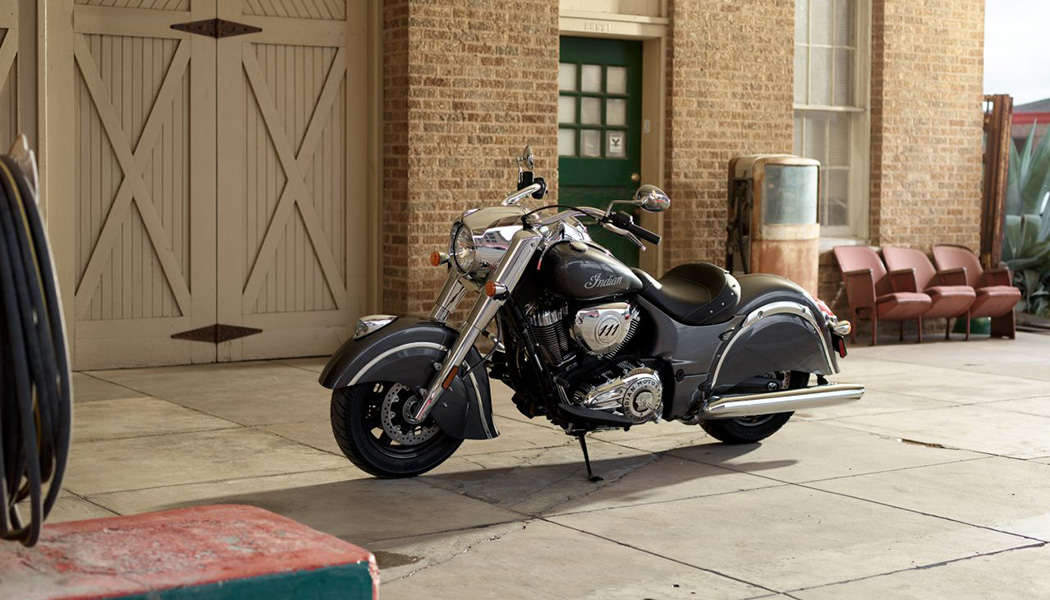 Hail to the Chief, the first of the classic cruisers in the Indian Motorcycle lineup. For 2019, there are two choices: the Indian Chief Dark Horse with a completely blacked out look, or the Chief Vintage with classic style and paint colors, not to mention fancy leather saddlebags.
Whether you like the all-black Dark Horse or the retro Chief Vintage, you get the same powertrain. The Thunder Stroke 111, a 111 cubic-inch engine, powers this baby with a six-speed transmission. It features cruise control, keyless ignition, a tank-mounted electronic speedo, and a digital gauge set to rival the best in the industry.
Springfield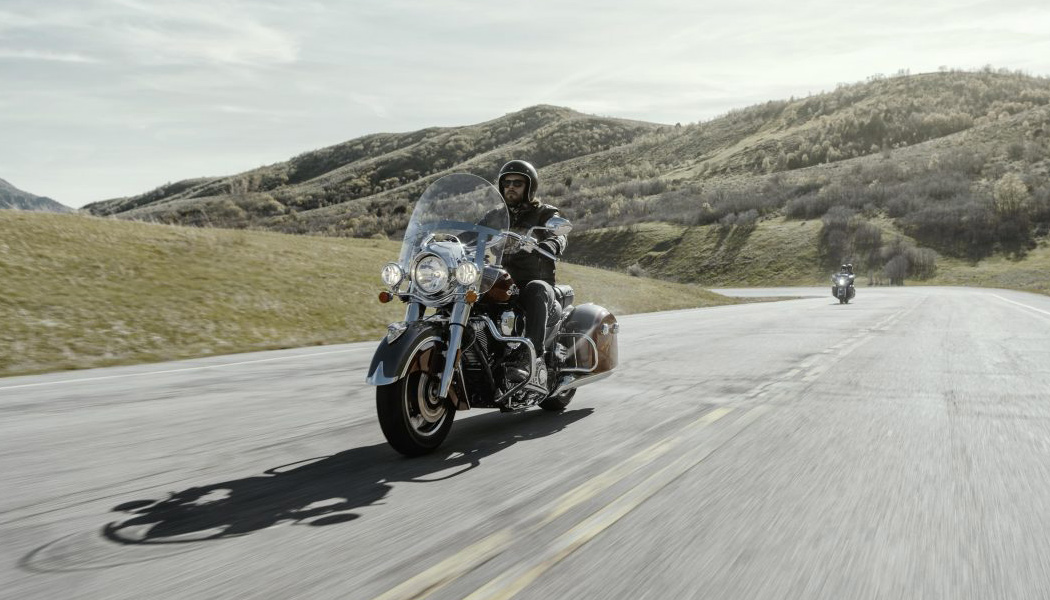 So maybe you like a bit more of the road warrior look. The Indian Springfield gives you more of the touring style that's comparable to other high-end bikes. We're talking hard-sided lockable saddlebags, an 'illuminated headdress' that really just means a triple-light assembly in front of the windshield, and chrome…chrome is absolutely everywhere. If shiny chrome isn't your thing, there's a blacked-out Dark Horse version of this bike too.
It's a surprisingly well-equipped package. The Springfield has rider-selectable modes to fit your riding style, cruise control, keyless ignition, and even tire pressure monitoring.
Powered by the same Thunder Stroke 111 as the Chief, the Indian Springfield has better performance than you'd expect. Couple that with a lightweight frame and the Springfield can double as a performance cruiser, not just a boring old touring bike.
Chieftain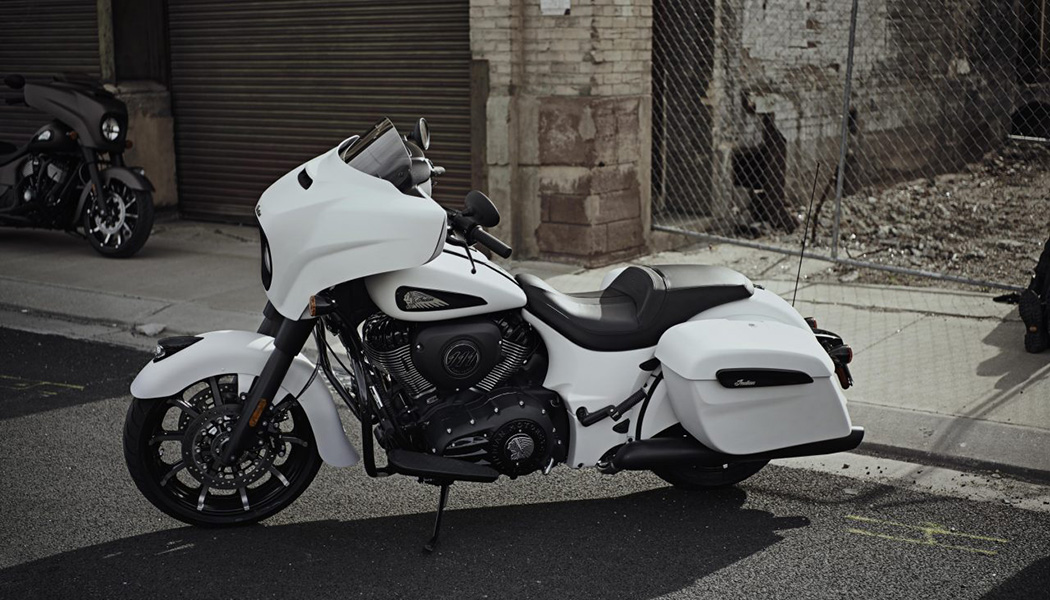 A bagger wouldn't be my first choice. But if I had to pick one, the Indian Chieftain would be it. This thing is seriously badass. As a bagger, it, of course, has hard-sided saddlebags. It's meant as a touring bike for long rides. But this one is meant for those who don't want to give up the comforts of a car.
It has what they call a Rogue Gunfighter seat, essentially a two-up saddle for the occasional passenger. LED lighting all around is awesome, especially that fender-mounted clear-and-chrome chieftain head. Other impressive features are a power retractable windshield, a premium audio system with noise compensation, cruise control, Bluetooth, and a 7-inch handlebar-mounted screen.
It's powered by that same Thunder Stroke 111 as the Chief and the Springfield. When it works, why change it? You have your choice of styling with the Chieftain – the Chieftain Classic, blacked-out Dark Horse, the Limited, or simply the Chieftain.
Roadmaster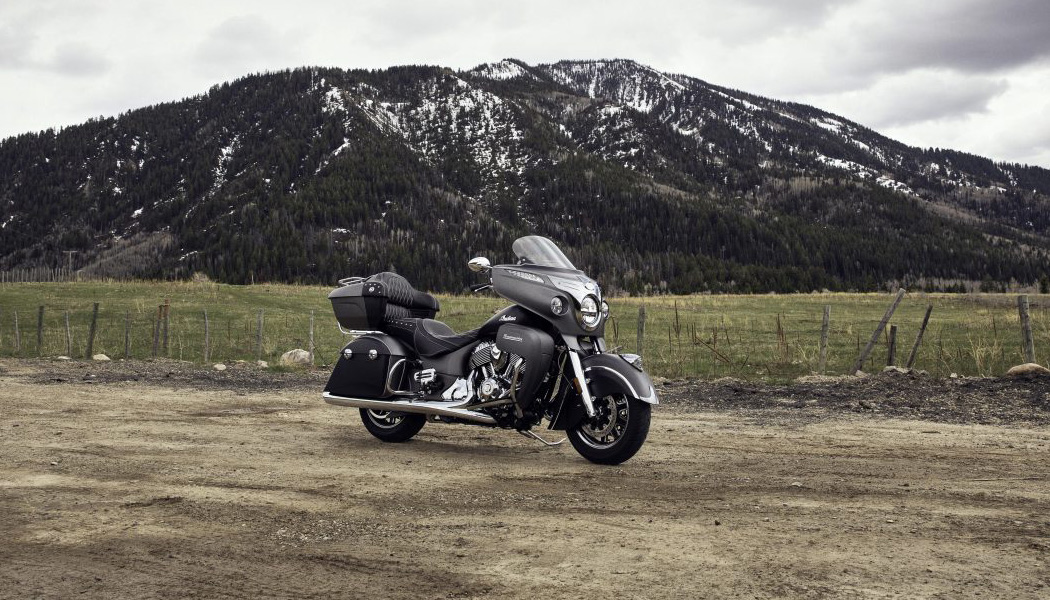 The term 'premium touring' fits really well. The 2019 Indian Roadmaster is the culmination of all the high-end features you can think of in the motorcycle realm. If you're a purist or a sport enthusiast, it's not going to be for you. But if you like comfort and an open-air experience, it's a good fit.
Let's start with styling. The wide, well-padded diamond-stitched saddle rises up to a comfy backrest for the passenger. Both are heated and can be controlled individually. The Indian Roadmaster's fancy fairing includes a power retractable windshield. There's more than 37 gallons of cargo space in the trunk and saddlebags, all very aerodynamically molded into the bike's design.
Then there's tech. Ride Command is a customizable screen for navigation, Bluetooth, and vehicle information, and the Roadmaster has it. There's a 200-watt premium audio system, LED lighting, cruise control, heated grips, and TPMS.
And once again, it's powered by the Indian Motorcycle Thunder Stroke 111. Can't get enough of a good thing…