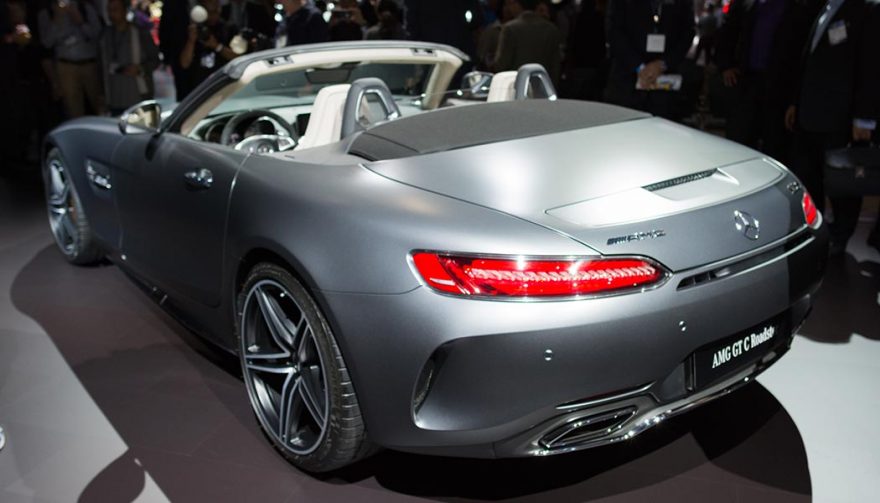 The AMG GT C Roadster is a very slightly detuned version of the top AMG coupe's twin-turbo V8.
AMG GT C Roadster: No Gullwings Needed To Fly This!
Roadster variants of supercars, like the new Mercedes-AMG GT C Roadster, are a relatively recent phenomenon. The highest-horsepower versions have nearly always been based on a coupe, with its much more rigid body structure.
Downsides Of Cutting Off Your Top
Cutting off the top to make a roadster usually adds undesirable body flex under extreme acceleration and cornering. This commonly leads to a loss of precision in the handling and a loss of confidence in the driver.
Things Have Changed
Why has this changed? Why do most supercars and hypercars now come as roadsters, convertibles, or at least with removable top panels? There are several reasons.
One strong factor is the California market, the largest single supercar sales region. A great many of these cars are sold in both Southern and Northern California, where the pleasant weather provides many opportunities for top-down driving enjoyment. The customers want roadsters!
Another reason is modern computer-aided design. Today's supercars are designed from the start to have a roadster variant. This way, the body structure can be reinforced and strengthened to compensate for the loss of the roof when it is made into a convertible.
Then there is also the increasing use of improved structural materials such as high-strength steel, aluminum, and carbon fiber. These materials make supercars lighter and stiffer, and therefore more resistant to the torsional forces that would normally result from a weaker convertible body.
The results of all these improvements is a large selection of supercars that come as both coupes and convertibles, with minimal differences in comparative performance. This brings us to the Mercedes-AMG GT C Roadster, just announced.
You May Also Enjoy:
Ford Mustang Through the Generations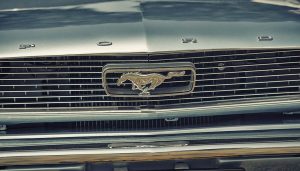 Mercedes-AMG GT C Roadster
Developed off of the platform of the Mercedes-AMG GT R Coupe (the successor to the previous SLS AMG Gullwing Coupe), the GT C Roadster is a very slightly detuned version of the top AMG coupe's twin-turbo V8. Sporting high-strength aluminum construction for light weight and rigidity, the GT R Coupe's 577 hp becomes 550 hp in the GT C Roadster.
The GT C Roadster also gets the GT R Coupe's active rear axle steering, electronically controlled rear axle locking differential, and AMG RIDE CONTROL sport suspension. It also features the GT R Coupe's wider rear fenders, which make space for a wider rear track and wider rear wheels.
Gear shifting details in the GT C Roadster include a 7-speed DCT transaxle featuring five modes: Comfort, Sport, Sport Plus, an individually programmable setup called Individual, and RACE, which adjusts the shift strategy to the needs of the racetrack, with very fast shift speeds and "highly emotional engine sound." A separate "M" button in the center console lets the driver activate the manual transmission mode.
Performance? 0-60 mph in 3.7 seconds with a top speed of 196mph. An excellent way to dry your hair quickly!
Get your orders in now, roadster fans! The Mercedes-AMG GT C Roadster will arrive by the fall of 2017.