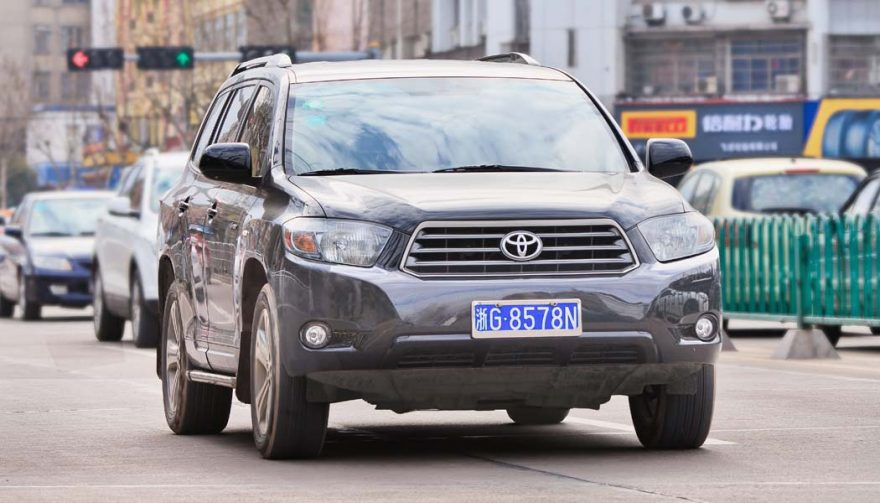 Toyota Highlander sales were up over 20 percent in 2016
Top 10 Bestselling SUVs of 2016
With SUV sales skyrocketing, the best selling SUV had some stiff competition in 2016.
The year began on an uptick in SUV sales, and it's a trend that did not slow. SUVs are quickly taking the reins as America's favorite style of vehicle and the numbers prove it.
Year over year, SUV sales increased 8 percent from the 2015 sales numbers. Eight percent might sound like a modest number, but that equates to nearly 150,000 units over the previous year. Not too shabby, right?
And here are the top 10 bestselling SUVs of 2016.
10. Toyota Highlander
Edging out the Subaru Forester to claim 10th place is the Toyota Highlander. It's a deserving vehicle for the top-10 bestsellers list for 2016, and the only one on the list that seats up to eight people. The 2016 Toyota Highlander is a Kelly Blue Book Best Buy Award winner, so you know it must be good value. Entune Premium Audio, Toyota Safety Sense-P, and, of course, it's dashing good looks round out its worthiness.
In 2016, the Toyota Highlander took its competition, along with the general public, by surprise. 191,379 Toyota Highlanders were purchased in 2016, up 20.4 percent from its sales in 2015.
9. Jeep Wrangler
America's favorite SUV, and the most iconic SUV ever, is the Jeep Wrangler. For 2016, the Wrangler remains largely unchanged. That's a good thing, because how do you improve on a vehicle everyone loves? I guess you sell more of them… The Jeep Wrangler can be dressed up with the Hard Rock edition or stripped down to the bare-bones Wrangler S. You'll always get rugged 4WD.
For 2016, the Jeep Wrangler drops 5.2 percent on sales from 2015. That's 191,774 brand new Jeep Wranglers on the road still.
View on One Page