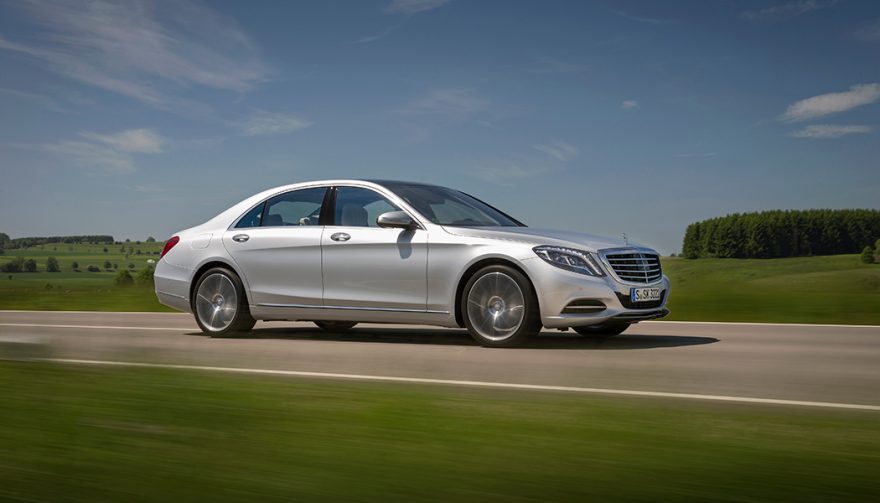 This is a list of the most comfortable cars on the market today. You'll notice not all cost megabucks, proving that comfort isn't just for the one percent.
These are Nine of the Most Comfortable Cars Around
Some people argue a car is all about getting you from point A to point B. Obviously, those people have never experienced heated and massaging seats with a gently warmed steering wheel on a cold winter's day.
Of course, there's more to comfort than having your seat knead the knots away. Things like ride quality, cabin noise levels, seat supportiveness, and so forth play a role in the most comfortable cars. The following is a list of the most comfortable cars on the market today. You'll notice not all cost megabucks, proving that comfort isn't just for the one percent.
Mercedes-Benz S-Class
Nobody should be shocked at this sedan making the list. After all, the S-Class has represented the pinnacle for automotive luxury and comfort and has held that position for some time. Before you think this car is just overrated, you should understand that it rightfully is held in a position as one of the most comfortable cars.
Most people will never really experience what a new S-Class is like. The ride quality is supple, the seats a perfect mix of supportive and soft, cabin insulation is impeccable, and there's even an air freshener system that's great if you live in Los Angeles or somewhere with a stink problem.
Toyota Avalon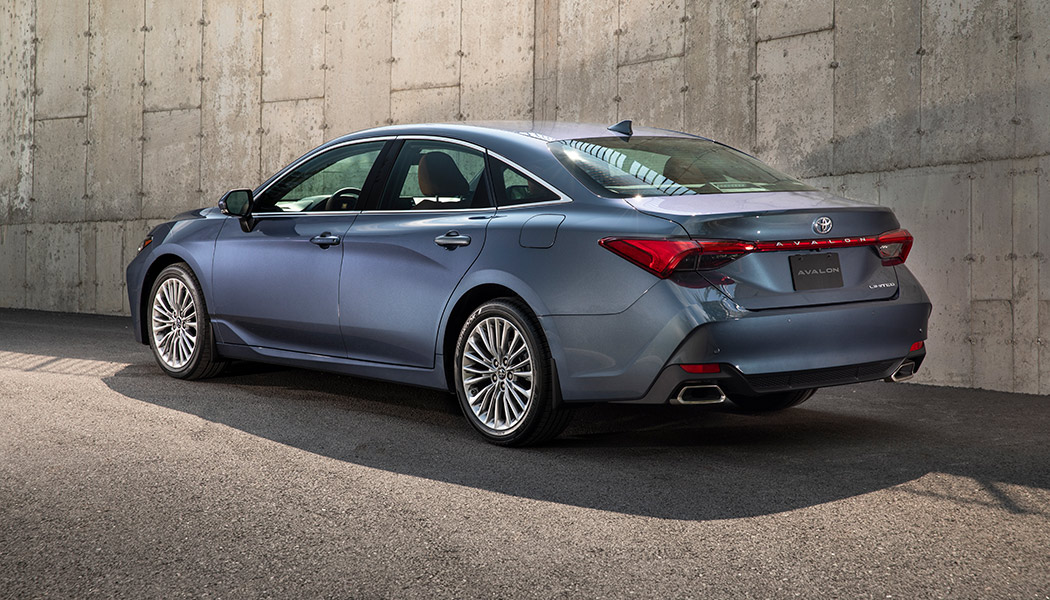 The unsung hero of the Toyota lineup, the Avalon goes well beyond the much-lambasted Camry. It's larger, so your rear passengers can really stretch out. Even if they're over six feet tall. The V-6 engine is incredibly smooth, even when pushed hard, and actually has quite a bit of pep to it.
Depending on the model you get and the settings you dial in, the suspension can be unbelievably soft. On top of that, interior appointments are pretty swanky for a non-luxury branded vehicle. Many car critics agree that the Avalon is the way to get a Lexus-level experience without all the Lexus snobbery and extra costs.
Audi A6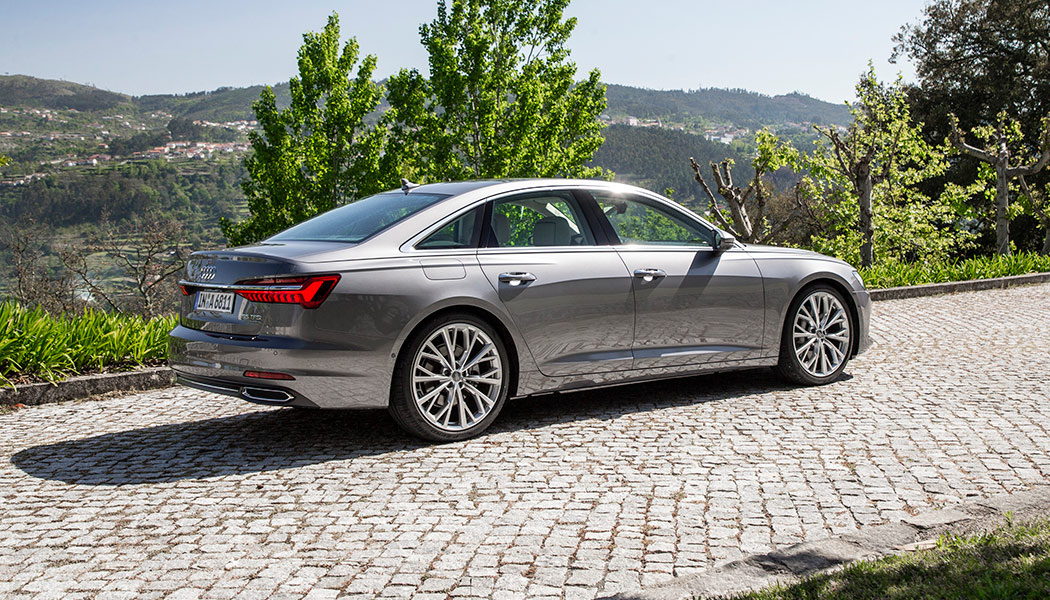 Why not have the A8 on this list instead? The smaller Audi sedan actually has more comfortable ride quality, especially when you're travelling at lower speeds. Like going over speed bumps in a parking lot. What's more, road and engine noise is almost nonexistent at highway speeds.
You also get all the regular trappings of the modern luxury sedan: heated front seats, lots of quilted leather, auto-dimming rearview mirror, and a three-zone automatic climate control system.
Kia K900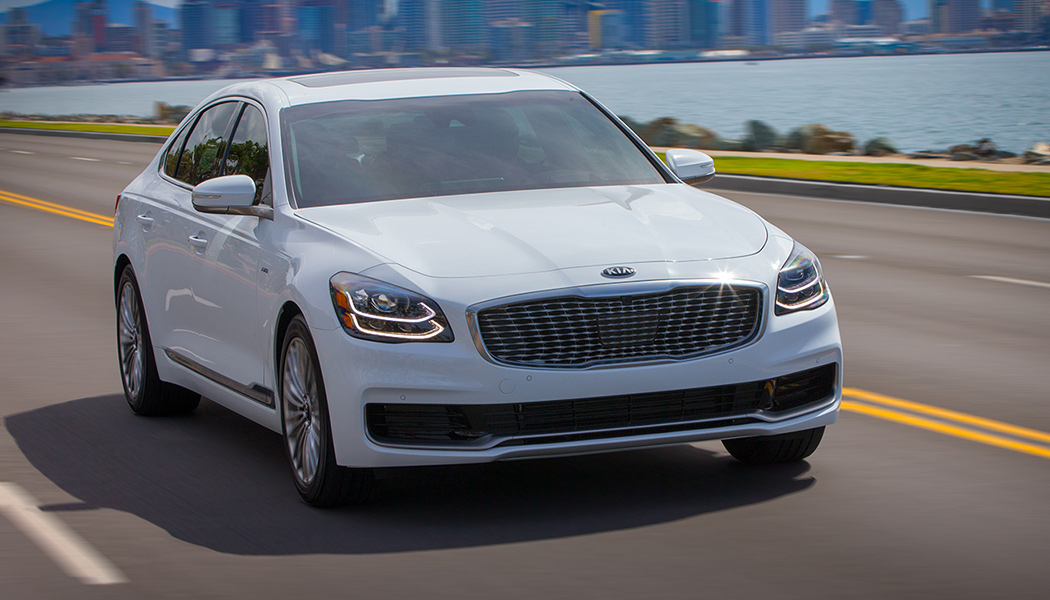 People laughed when Kia announced it would launch a new full-size luxury sedan. Well, the Korean automaker is having the last laugh, because the K900 is the real deal. You don't even need Mr. LeBron James to tell you how great the sedan is. After all, if even he can fit in the back seat comfortably, nobody's going to feel crunched back there.
Kia was sure to stuff all the leather, wood trim, and other luxury features it could in the K900 to help make it one of the most comfortable cars. You can get all the electronic gizmos to boost comfort further, including a Maurice Lacroix clock for the dashboard, Harman Kardon sound system, and 64 colors for the ambient lighting system. What's more, drivers will actually have a good time behind the steering wheel.
Volkswagen Passat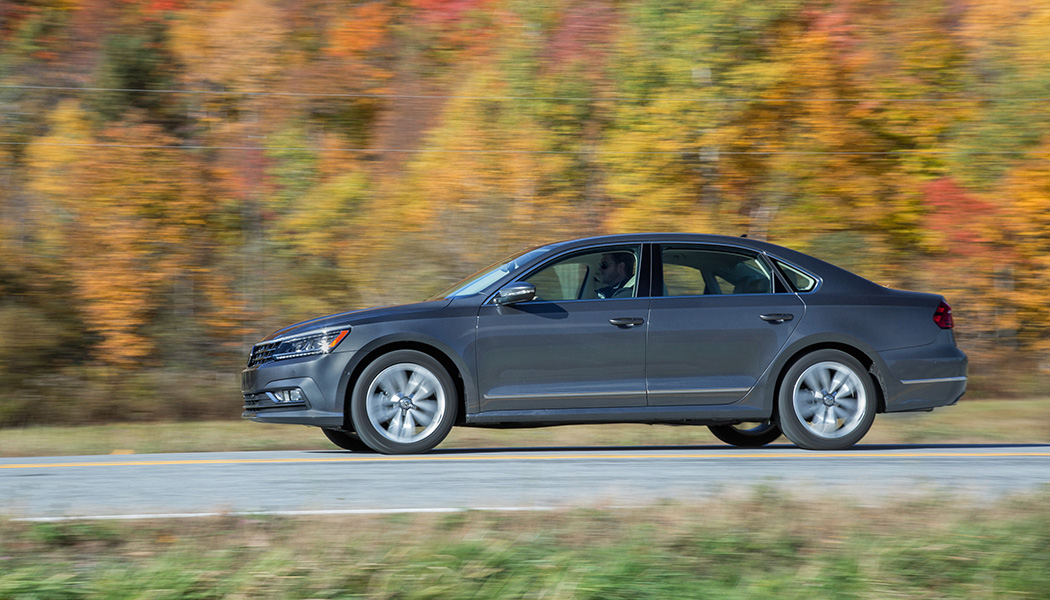 The Passat with its strange name and German pretences has come a long way in its time. The latest iteration of this car is the most comfortable in its history. For starters, the rear seat is huge, with so much legroom even a Great Dane could ride back there with three passengers.
You May Also Enjoy:
Chevy Silverado 1500: Perfect Mix of Comfort and Utility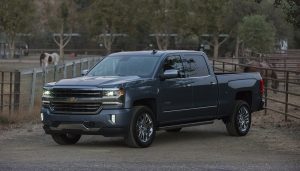 Related Search Topics (Ads)
In addition, the 3.6-liter V-6 doesn't make a bunch of tough-guy roaring sounds like you'll get with a Dodge Charger's same-size V6, but that's ideal for comfort. Which is what this list of the most comfortable cars is all about. You'll find the suspension is responsive but your passengers won't feel all the little bumps and even many of the big ones in the road. Really, this is a car you'll want to take on a really long road trip, it's so plush.
Genesis G90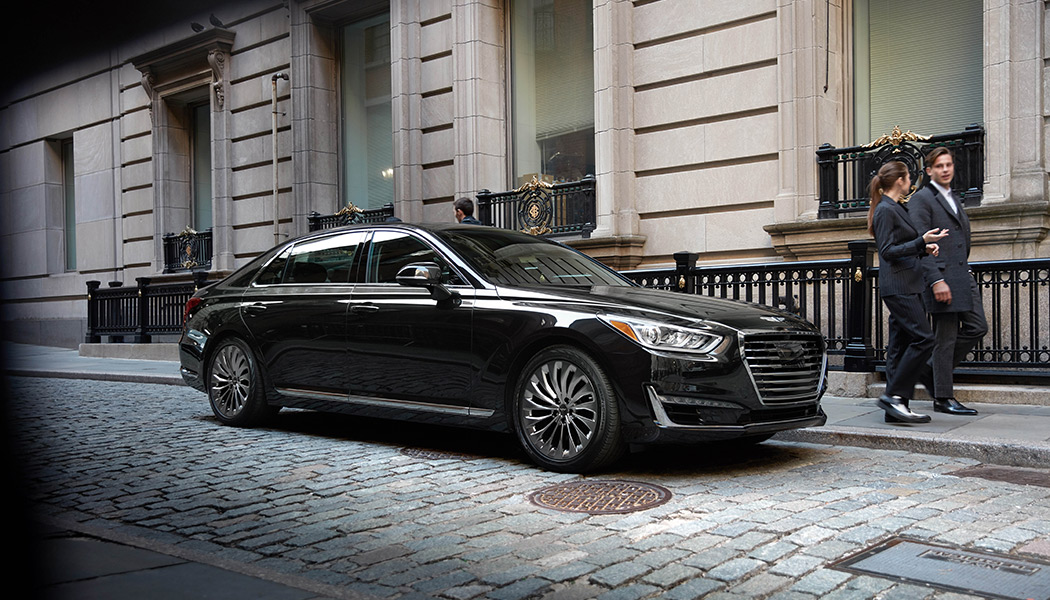 If you want the ultra-premium luxury car experience but don't want to fork out a bunch of cash, the Genesis G90 is a good alternative. Sure, it won't impress people with a fancy and well-known badge, but you get a quiet ride and a fairly comfy suspension.
Genesis loves to tout how the driver's seat in the G90 has been approved by the back and spine specialists from Aktion Gesunder Rucke, or the German campaign for back health. You probably don't care about that, but just know the seat is really supportive and all-around comfortable, even after you've been in it all day.
Subaru Outback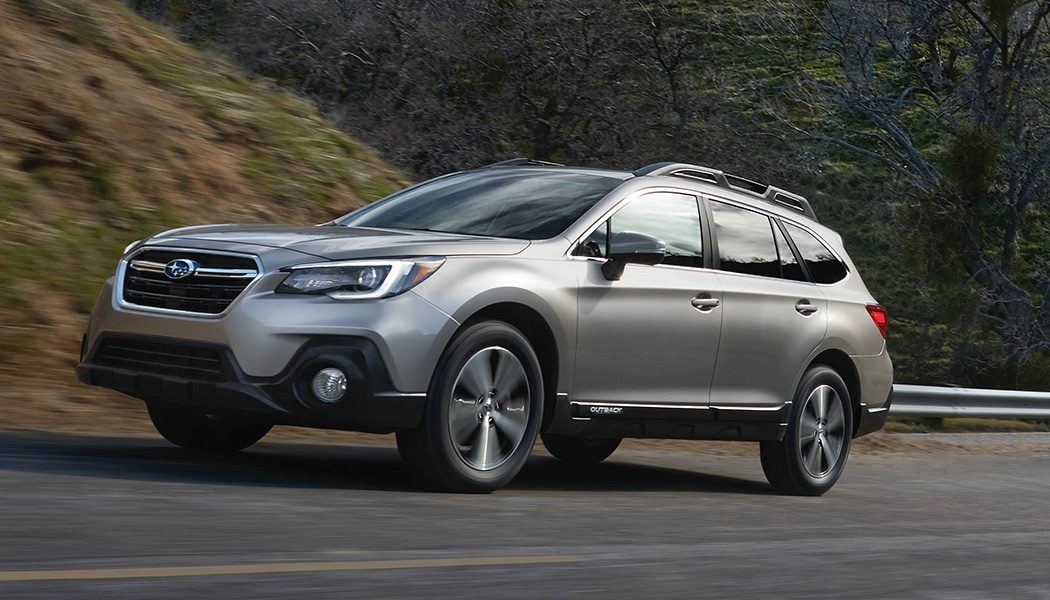 Just because a car can take you through deeply-rutted dirt roads and make you look all rugged doesn't mean it isn't one of the most comfortable cars as well. Yes, the Outback has a ton of cargo space that's ideal for throwing your organic groceries and $400 Yeti cooler in, but it also couches you in some pretty awesome luxury.
Just take a look at the 3.6R Touring, which packs Java Brown leather upholstery, heated steering wheel, power moonroof, woodgrain trim, and a 12-speaker Harman Kardon sound system. The suspension is tuned for surprising precision, but it doesn't punish everyone with a harsh ride, so you're really not sacrificing anything.
Honda Accord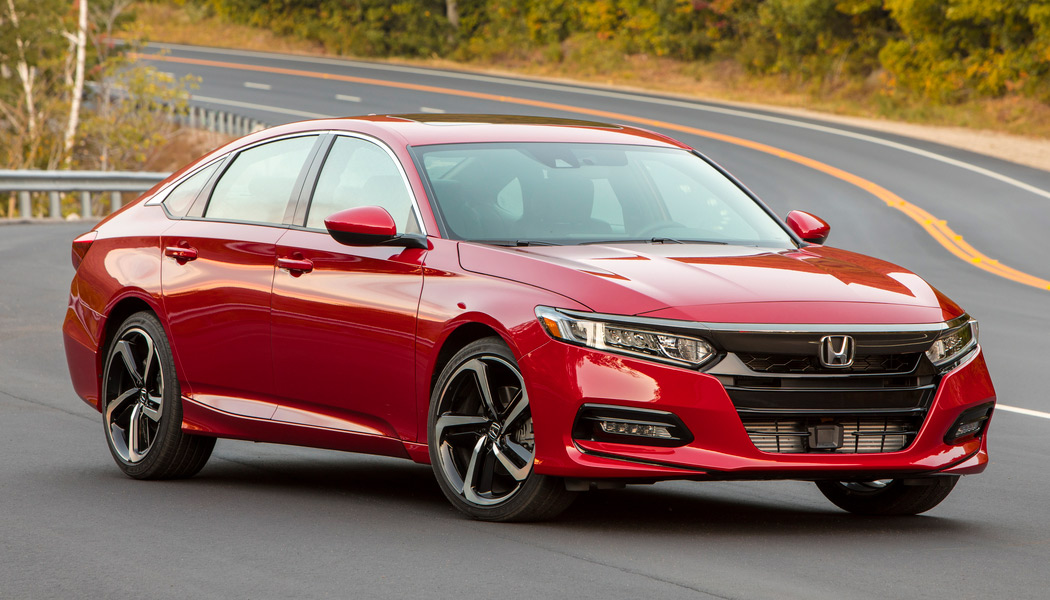 Honda has had trouble moving this award-winning midsize sedan lately. Blame that on the SUV craze which has swept over North America, because the Accord is a great vehicle and among the most comfortable cars. Just realize the sales slump can work to your advantage if you want to partake in the combination of sharp handling for a non-performance model plus excellent damping that soaks up road imperfections.
This isn't the Accord of yesteryear, featuring a spacious backseat you won't be ashamed to have adult friends or family member sit in. Speaking of the seats, soft leather is available, and so are heaters for all the outboard positions. You can also get ventilation for the front seats, which is a nice feature, especially if you live where humidity is a factor.
Chevrolet Impala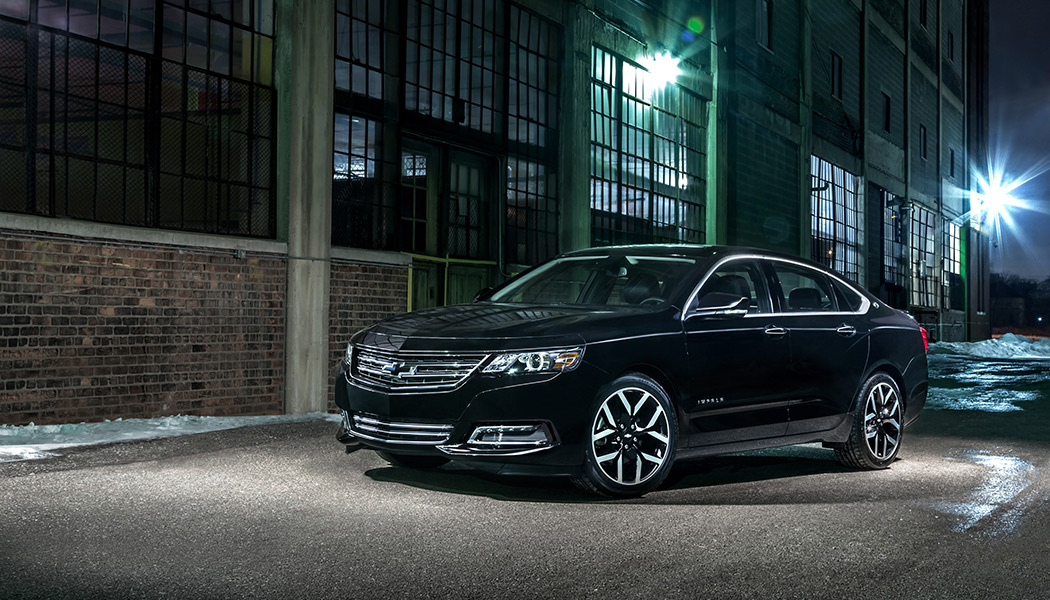 Most people don't think much of the Impala, thanks to the shameless pandering to rental car services years ago on Chevy's part. Well, those days are long gone, replaced by a car that quite frankly feels like it should have a luxury badge slapped on the steering wheel. Just go sit in one at your local Chevrolet dealer and see if you don't agree.
Take the Impala for a test drive and witness firsthand how it handles rough roads, seals out noise, and in general treats you with a first-class experience. Really, it's something you just have to experience to believe, because the Impala's past carries a bad aftertaste.