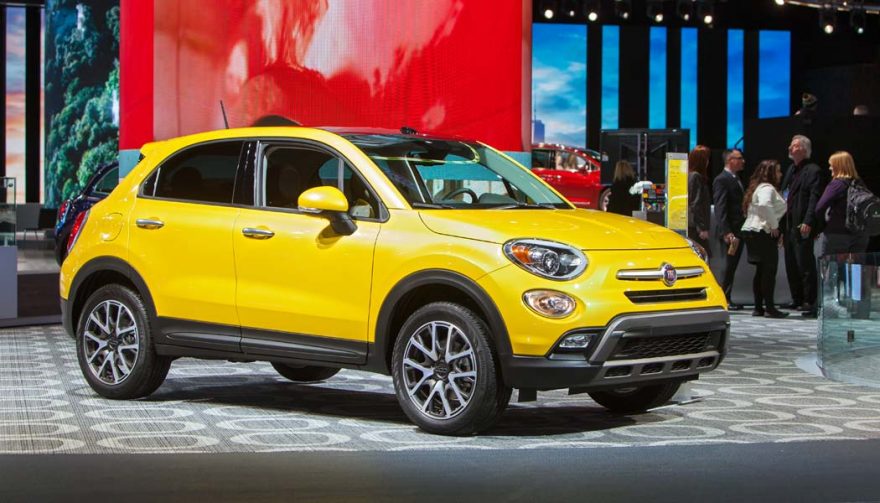 The Fiat 500 registers 38 mpg on the highway.
Most Fuel-Efficient Cars of 2017 Can Go the Distance
We've ranked the top 10 most fuel-efficient cars of 2017 in North America. There are certainly others that achieve better economy in the electric-powered and hybrid markets, true. But since those are niche markets, they've been excluded for the time being.
10. Fiat 500
Imagine you want something that's efficient yet stylish. You want a car that doesn't look like or act like all the others. Maybe something Italian. Well, on your way for spaghetti al forno at Luigi's, grab a Fiat 500. Its four-cylinder 1.4-liter engine has 101 horsepower. In a tiny two-door, that's not so bad.
However, the list is about fuel economy, and the Fiat 500 does all right for itself. 34 miles per gallon is its overall EPA-rated performance. That factors in its 31 mpg city efficiency and 38 mpg on the highway. That all happens with a starting price tag around $15,000. Also check out the Abarth edition for an amped-up ride.
9. smart fortwo
Contain your excitement (I know, it's hard). The smart fortwo has an enthralling 89 horsepower from its turbocharged 3-cylinder 0.9-liter engine. And yes, this is all sarcastic.
Still, for someone who wants great fuel economy with a relatively low purchase price, the sart fortwo fits the bill. Starting just over the $14,000-dollar mark, the smart fortwo wrangles ninth place with 34 mpg overall. That comes from 31 city mpg and 39 highway mpg.
View on One Page
You May Also Enjoy:
Civic Type R Prototype An Aggressive Preview