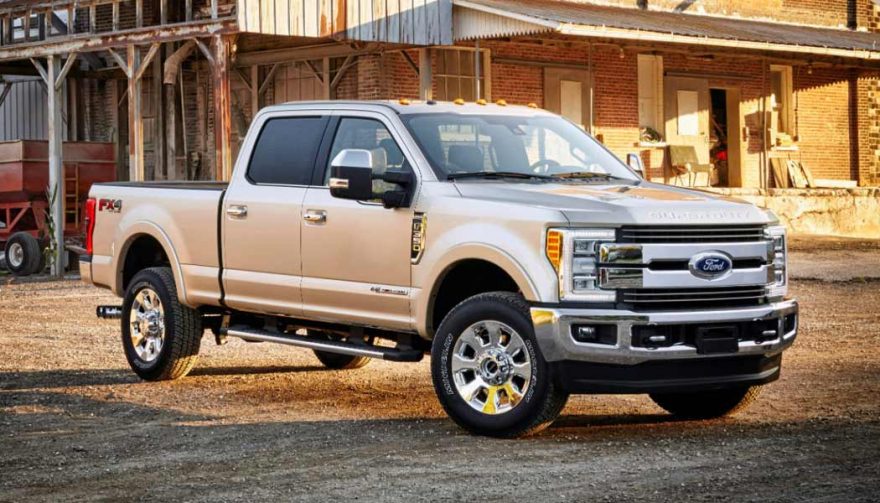 The Ford Super Duty will be the strongest truck Ford has ever built for the general public.
5 New Pickup Trucks for 2017
It's really not surprising that new pickup trucks in 2017 will be bigger, more powerful and more luxurious than existing models.
If you are going to be looking at new pickup trucks this September, you are going to have a mind-boggling selection of upgrades, new designs and even new models to choose from.
Ford Super Duty Trucks
Let's start with Ford's redesign of their serious work trucks. F-250s, 350s and 450s that come badged as Super Duty trucks have always been marketed to commercial customers or to consumers who have serious toys they want to tow. The differences in the 2017 models will not be so much in what you see although they will have a new quad beam headlight set up and clever storage space in the crew cab. It will be in what you feel when you drive one.
Why buy a truck? The 2017 Super Duty is a good reason. It will be the strongest truck Ford has ever built for the general public. It will have a box frame made of high strength steel with up to 10 through welded cross members. The frame will be 24 times stiffer than any previous frame making this ride incredibly stable despite road conditions, load or terrain. A choice of two gas engines and a 6.7L Power Stroke Diesel coupled with a six speed automatic that generates massive torque provide the muscle to haul and tow the largest loads.
Fiat Toro
The Brazilian made Toro is a compact truck that comes in three trims: Urban, Adrenalin (you've got to wonder where that came from) and Country.
Size wise the Toro is 123.5 inches long, which makes it 26 inches longer than a Jeep Renegade and 20 inches shorter than a Chevy Colorado. It will come with a choice of front wheel drive or 4×4 (Country trim only) and will be powered by a 1.8-liter with a six-speed auto or a 2.0-liter diesel with either a six-speed manual, six-speed auto or nine-speed automatic. It's a compact but it's rated to pull 2,200 pounds.
What does it look like? The Toro sort of looks like a Fiat with a truck bed added. That's not to be derogatory, it's just that it looks rather cute for a truck. It has a long list of options that Fiat claims will turn the little mule into a luxury compact truck.
View on One Page
You May Also Enjoy:
The 2017 Ford Super Duty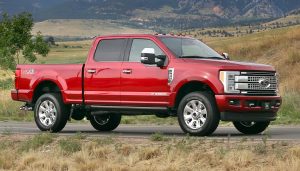 Related Search Topics (Ads)