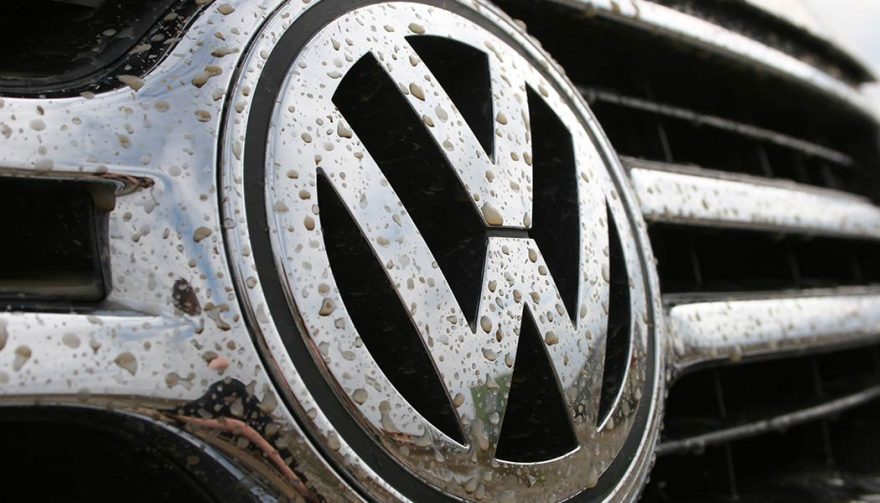 The VW emissions cheating scandal has rocked the German manufacturer
What's Next for Germany's Emissions Cheating Automaker?
The world was rocked when it was discovered that millions of Volkswagen's cars around the globe not only didn't live up to emissions regulations, but actually cheated the system by creating false test results.
The company has been shaken to its core, and up to 11 million vehicles worldwide could be affected. An additional 2 million Audi cars have been affected. The CEO has resigned in shame. The US head of Volkswagen has been forced to testify before Congress – it's a never-ending cycle of shocking revelations followed by confusion and disgust for drivers.
What's next for the German automaker, though? Will they survive, and if so, how does the company plan to make things right for buyers?
Lying Was Widespread
The US head of Volkswagen, Michael Horn, has claimed repeatedly that he had no knowledge of the emissions scandal, but according to a story by Danielle Ivory in the New York Times, that's an outright lie. She writes, "The head of Volkswagen's American business knew about a potential emissions problem with the company's vehicles in spring 2014, earlier than previously acknowledged by top management in the United States."
She goes on to write that VW's chief executive on this side of the pond had information about a possible emissions noncompliance, but was told that the company's engineers would work with the US EPA to rectify the problem.
Horn was forced to testify before Congress, and members found his words hard to swallow, according to a story by Deutsche Welle. In an interview, Congressman Frank Pallone stated, "…it's hard for me to believe there were a couple of rogue engineers who did this and that it was never brought to the attention of someone at the corporate level, that no corporate executives had any knowledge of this." Congressman Horn holds the belief that all claims that no one in the American or German corporate structure knew about the issue is little more than passing the buck – a claim that there's no corporate responsibility for the situation.
If you're not familiar with Volkswagen's claims, the company says that it was a handful or "rogue engineers" who were solely responsible for the defeat device installed on the company's diesel engines. Cory Doctorow writes for BoingBoing, "Volkswagen execs [are] blaming the Dieselgate scandal – which affected millions of cars sold all over the world, and which resulted in unthinkable, deadly air pollution – on a few rogue engineers, exonerating executives for any wrongdoing."
So far, the US Congress is not buying it, but only time will tell what legal repercussions the automaker will face in the US, Germany or any other area of the world.
Current Action
There have been several developments in terms of legal action directed toward Volkswagen thus far, although none has borne fruit as of yet. First, the German police raided Volkswagen's headquarters, according to a story by CNN.
"German police raided the headquarters of Volkswagen on Thursday (October 8) as part of an investigation into the automaker's diesel emissions scandal." CNN went on to report that the raid was part of an effort to "secure documents and databases that could shed light on which employees were responsible for cheating pollution tests."
Another new development is a class action lawsuit against the automaker, filed by the state of Texas. Harris County filed suit, and it seems as though the city of Dallas will be following in their footsteps. Elizabeth Findell, writing for The Dallas Morning News, reports that, "The city of Dallas plans to follow Harris County's lead in filing a lawsuit against Volkswagen, alleging the automaker violated air quality emission standards, city officials confirmed."
The lawsuit from Harris County alleges that 6,000 VWs on the county's roads equipped with the defeat device had "contributed to the county's poor air quality". This promises to be the first of many such lawsuits filed on behalf of cities and counties all over the US, and municipalities throughout Europe, as well.
What Is VW Doing for Owners?
Volkswagen has made vague noises about following through and providing a solution for vehicle owners now stuck with vehicles that won't pass their local emissions testing. However, the automaker missed a deadline set for October 7 by the German government to have a fix in place – no such fix has been provided, and it doesn't look like one will be coming anytime soon.
Michael Horn (the head of VW in the US) claims that it will take one to two years to fix the cars in the US alone. Notably, the US hosts a very small percentage of the affected vehicles. Europe has significantly more, and it will take much longer to recall and repair those vehicles.
The recalls will begin in 2016, according to a press release from Volkswagen, which does owners no good right now. CNN reports that, "The company has set aside 6.5 billion euros ($7.3 billion) to settle issues arising from the tests but analysts say the figure could be far higher. Credit Suisse has estimated it could hit $87 billion in a worst case — more than the cost of BP's Deepwater Horizon oil spill disaster."
Engaget goes on to report that "Volkswagen may give money to owners of emissions cheating cars." In an article written for the tech site, Nathan Ingraham reported, "If you're one of the 11 million owners of a Volkswagen car that's part of the company's huge emissions cheating scandal, you might be getting some compensation for the vehicle's lost value." Michael Horn testified that it was possible VW would pay owners as a way to help make up for the reduced value of the vehicles, although that does nothing to help owners pass their emissions tests, and it does not address the environmental damage done.
However, that payment will not come anytime soon, and Volkswagen has actually taken no official action concerning repairing affected cars or compensating owners. It looks like we'll have to wait until 2016 to learn the full scope of the company's efforts.