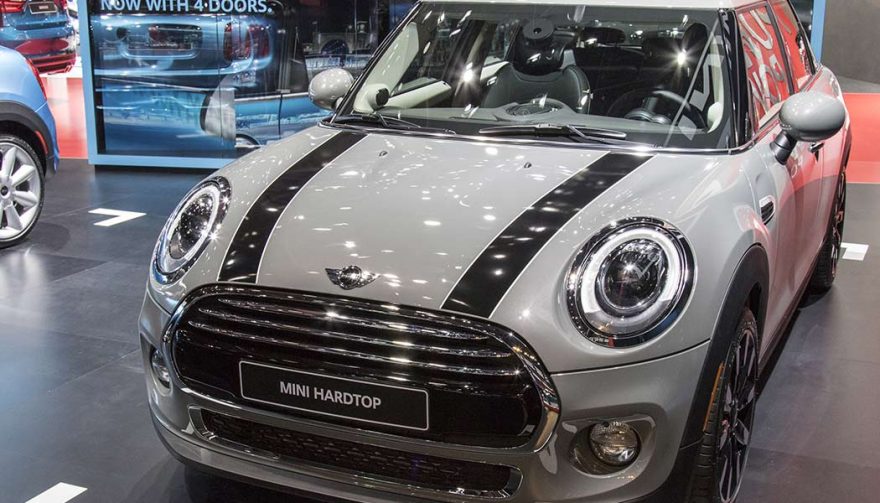 let's agree for the sake of this article that microcars are simply small cars that are extremely fuel efficient.
Popular Microcar Models in the US
For decades, the American automotive market has been dominated by bigger and better. The bigger the engine, the faster it goes, the higher it rides, the more it can haul…it's all geared towards having the best of something, isn't it? Well, what's wrong with having the best of something in a tiny little package?
As gas prices rise and fall, vehicle sales fluctuate wildly in what models are flying off the showroom floor. When gas prices spiked a few years ago, every compact and subcompact car on the lot was sold. When gas prices dropped under $30 per barrel, full-size trucks and SUVs were the hottest ticket items you could find.
With oil prices trending upwards again, maybe it's time to look at something a little more fuel-efficient. That's where microcars come into the picture.
Call Them What You Will, They Are Small and Fuel-Efficient
Let's not split hairs here, alright? Microcars have been defined in different ways by different people, and diehards will probably stomp their feet and shake their fist at this list, stating that not a one has an engine under 700cc, meaning it's not a true microcar.
Friends, let's agree for the sake of this article that microcars are simply small cars that are extremely fuel efficient.
Fiat 500
Let's start the list out with something a little exotic, shall we? The Fiat 500 is definitely not your typical subcompact car without any attitude or flair. Nay, this car has attitude in spades. It's truly Italian, proven by more than its name, Fiat. The Fiat 500 has bold looks from the tip of its tiny front grille to the little chrome tailpipe sticking out the back. Leather accents, impressive componentry and features including power windows, locks, air conditioning, and driver technologies including Bluetooth, the Fiat 500 breaks the mold for microcars. Though 101 horsepower doesn't seem like much, the 1.4-liter engine powers this tiny automobile quite efficiently. This miniature Italian pony gets 31 miles per gallon in the city and 40 mpg on the highway.
Chevrolet Spark
So you want to go less expensive? Look to the Chevy Spark. At just under 12 feet in length, the Spark is nearly as diminutive as they come. Chevy does a good job with this tiny little commuter car, packing basic tech features into its compact chassis to distract the driver from its small stature. The Spark manages to squeeze four doors into that length, but don't carry a full load or you'll notice the handling differences. The Spark also uses a 1.4-liter four-banger with just under 100 horsepower, and can achieve 41 miles per gallon on the highway… perhaps even hitting the speed limit with just the right wind. Or, tack on an extra $10,000 for the Spark EV, and just plug in your car to refuel.
You May Also Enjoy:
2017 Mini Clubman: Driving A Giant Go-Kart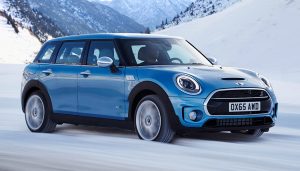 Related Search Topics (Ads)
Smart Fortwo
The modern-day microcar trendsetter, the Smart Fortwo, set the benchmark for fuel-efficient, compact city driving when it entered the market in 2006. It was a stripped-out microcar with very little in the way of comfort and the occupants basically sat on top of the diesel engine. Skip forward nearly 10 years, and not much has changed. The Fortwo has a few extra features, including the standard anti-skid controls and the availability of higher trim lines, and the engine choices, though still three-cylinder, are gas-powered. The Smart Fortwo is still a stalwart of the microcar segment and even has an electric version, to keep up with the mass market cars.
Mini Cooper Hardtop
On the topic of iconic cars, Mini fits the bill to a tee. BMW took over the name, producing the iconic car that resembles its predecessor that existed from 1959 to 2000. The Hardtop 2-door is just over 151 inches long and asks one question – who says driving a microcar has to be boring? The Mini Cooper has a surprisingly spry 1.6-liter engine with 120 horsepower that can put a grin on anyone's face. The Mini Cooper handles like a sports car, hugging curves and feeling much bigger than it really is. The interior is spacious and well-laid out, though controls are a little quirky, and it comes extremely well-dressed for the price. Its efficiency? It leaves a little to be desired, sitting at 28 mpg city and 36 highway.
BMW i3
If fuel efficiency is the name of the microcar game, you'll want to take a look at the BMW i3. It's the first of its kind, an electric car developed on its own merits. It creates absolutely zero emissions while it operates, and has an effective range on a full charge of 100 miles. It's tiny to boot, only 157 inches long so you can park in virtually any spot you come across. The BMW i3 will astound you with its acceleration. Despite its compact appearance, the electric car can sprint to 60 miles per hour from a standstill in under eight seconds. You'll pay a premium for the BMW i3 at over $43,000 but you'll get the conveniences you'd expect in a BMW as well as the benefit of never waiting at the gas pumps again.
Mazda Miata MX-5
The Mazda Miata MX-5 received a facelift recently for the 2016 model year. The car itself maintains its tiny presence but it has massive attitude. The Miata MX-5 is extremely light, so its 2.0-liter engine with 158 horsepower does aplenty to push this subcompact convertible around. It's one of the few remaining sports cars that allows the user to row their own gears with a six-speed manual transmission, but it's really not required if all you want is a sporty feel. The Mazda 2016 Miata MX-5 blows away its competition and gets great fuel economy as well. Expect highway efficiency ratings of 34 miles per gallon, though with a heavy foot that may be reduced.