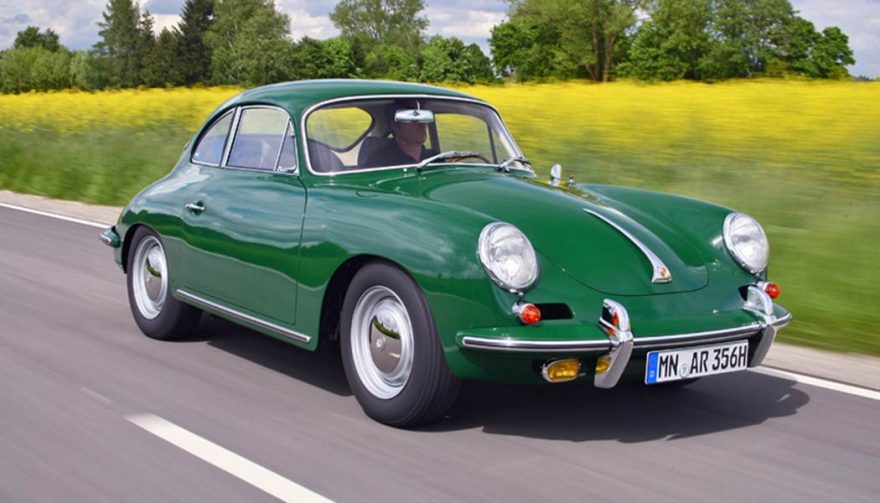 10 Facts You Might Not Know About RUF Porsches
While technically not Porsches, RUF has made a name for itself by transforming Porsche chassis into something more. Each RUF Porsche model pushes the limit further, making them highly desirable and much more expensive than Porsches.
Funny enough, RUF got into the car business before the Porsche brand existed. It dabbled in a little of this and a little of that. But it was in working with Porsche chassis that the name really became a legend.
Maybe you've seen some RUF Porsche models at different car show, saw a video about them once, or have been lucky enough to watch one in action. How many of the following facts did you already know?
1. The RUF R56.11 is a bit of a mutt
This car came from Alois Ruf's personal desires to blend the qualities of the Porsche 356 and 911. From the 911, this model gets the brake system, steering, and suspension. As for the drivetrain, it's a genuine mix of the two Porsches.
In the rear sits an air-cooled flat-four engine. It contains two overhead cams. The cylinder heads, cylinders and pistons come straight from the 911 series. So does the 5-speed manual gearbox.
Basically, you get the best of both worlds, and a result which is unlike anything else.
2. The RUF Turbo R is ready for the track
RUF used an integrated roll cage, similar to the one in the CTR 2, when it launched the Turbo R in 1998. That design element alone makes this car ideal for track runs. The rear-seat delete also gets rid of the pretense that this vehicle is a people mover or something you'd take to the mall. A small sports steering wheel also lends itself to flat-out driving on a track.
Of course, you could drive the Turbo R on the street and still have a great time. RUF custom designed the leather upholstery, plus used signature green instruments. Even the rear seat delete has a carpeted and finished appearance.
3. RUF still makes the RCT Evo
Some cars generate so much demand, automakers would be dumb to cease production. In this case, RUF is churning out RCT Evos today, citing big demand for the air-cooled flat-six.
It doesn't hurt that the car has a classic look, more-than-livable interior, and keeps the driving experience exceptionally pure.
4. The Yellow Bird was made famous by an "infamous" video
Back when the RUF Porsche 911 CTR, nicknamed the Yellow Bird for its bright yellow paint, debuted it made a huge splash.
Before your average person thought about driving on in Forza, an opposite-lock racing master flogged a Yellow Bird around the old track, showing just how much rip-roaring fun it could be.
5. RUF made an all-electric concept car back in 2008
While the eRUF Model A never got the production green light, it shows that RUF certainly is a forward-thinking tuner.
Keep in mind this concept was before the mighty Porsche 918 Spyder, a car that showed just how much of a green performance machine the brand could make. Perhaps in the near future RUF will move ahead with a production EV.
6. The RUF RGT-8 is a 911 with a V8 engine
Just admit it: you've fantasized about someone doing this, but probably didn't know RUF actually accomplished this feat in 2011.
The V8 engine was bespoke, because cramming a regular V8 in the back end of a 911 is likely impossible. It boasted 542 horsepower and 369 lb-ft of torque.
7. RUF even decided to tune a Panamera
The RUF RXL might be the ugliest and most controversial car ever done by the tuner, even if it was only a concept. It took a regular Panamera and stretched it out like a limo.
While RUF tuned the V8 to put out 420 horsepower, not everyone was impressed by the results.
8. Many enthusiasts hail the RUF 3400S for its pure driving pleasure
If you think Porsche enthusiasts all hate the Boxster, this is one version that bucks that trend.
The tuner crammed a water-cooled 3.4-liter flat-six from what was the current 911 in the car. That, combined with an overall sleeper look, has endeared this RUF Porsche model to quite a few people. The 3400S can do 0-60 in 5.1 seconds and 0-100 in 12.4 seconds, plus it handles like a dream. What is there to not love?
9. The RUF CTR shown at last year's Geneva Motor Show actually isn't based off a Porsche
Sure, the updated Yellow Bird looks like a Porsche, the body is made completely out of carbon fiber. That keeps the weight down to a mere 2,640 pounds, which combines with the 700-horsepower twin-turbo 3.6-liter, water-cooled Mezger engine for explosive acceleration. Torque is similarly impressive at 649 lb-ft.
RUF decided to keep the interior as nostalgic as the exterior, using the same round-face gauges and three-spoke steering wheel as the original car. Production is capped at a mere 30 units, making this RUF Porsche exceptionally rare.
10. The new RUF SCR keeps things pure with no forced induction
For the 2018 Geneva Motor Show, RUF unveiled an updated version of the legendary SCR. It boasts 510 horsepower from a 4.0-liter 6-cylinder boxer engine.
While that's not a thunderous amount of power by today's standards, the fact the car rides on a carbon fiber monocoque chassis and has a full carbon fiber body means it doesn't need 800 horsepower to really get moving. In fact, RUF says curb weight comes in at under 2,800 pounds.