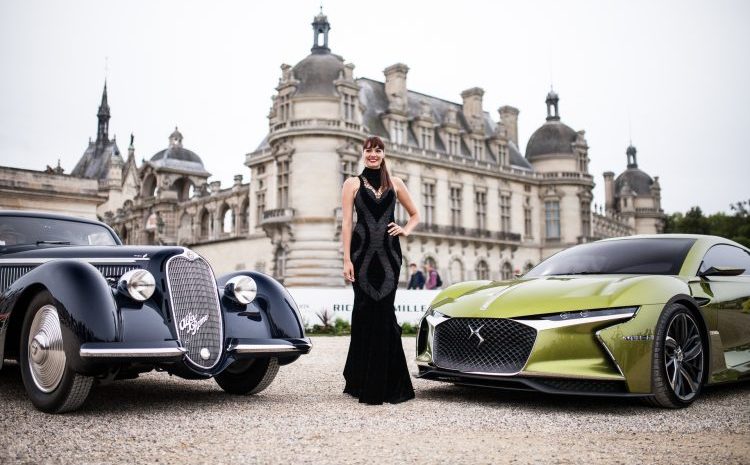 High-end fashion designers pair up with car manufacturers, making Chantilly Concours quite the "haute couture" event.
Ten Amazing Cars From The Chantilly Concours
A "concours d'elegance," meaning a competition of elegance, is a French idea that was the basis for today's prestigious car shows. It began in the 17th Century with a Parisian parade of aristocrats' horse-drawn carriages. Today's concours d'elegance events have evolved into glamorous exhibitions of classic cars, supercars and ultra-luxurious vehicles. Now in only its third year, the Chantilly Concours d'Elegance draws some of the most innovative new concepts along with the most elite cars from all over the world.
Chantilly Concours – More Than Just Cars
Hosted at Chateau de Chantilly, the event features more than just cars. There's a Concours d'Etat, with stylish cars from all over the world. The host location is a premier location for art as it is home to countless masterpieces and manuscripts. High-end fashion designers pair up with manufacturers, making this Concours event the most "haute couture" of them all.
The 2016 Chantilly Concours d'Elegance was held on September 4th. A total of 850 vehicles were entered in the show. Judges had to select just a few that stood out about the rest. Check out these 10 incredible automotive specimens from the show:
Lamborghini Miura P400
Celebrating its 50th anniversary, the Lamborghini Miura P400 was prominently featured at the Chantilly Concours. At the time of its release in 1966, the Miura was the fastest known production car. P400 describes the powertrain: "Posteriore 4-liter." It's a V-12 engine that produces 350 horsepower, transversely mounted behind the driver and cast as one piece with the gearbox. It's widely accepted that the Lamborghini Miura began the trend of mid-engine two-seater sports cars, and its sexy, sleek appearance is still gorgeous by today's standards.
View on One Page
You May Also Enjoy:
Aston Martin Vanquish Zagato Speedster and Shooting Brake Join the Fold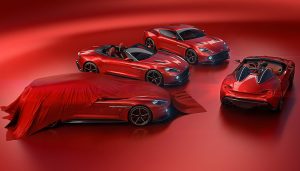 Related Search Topics (Ads)