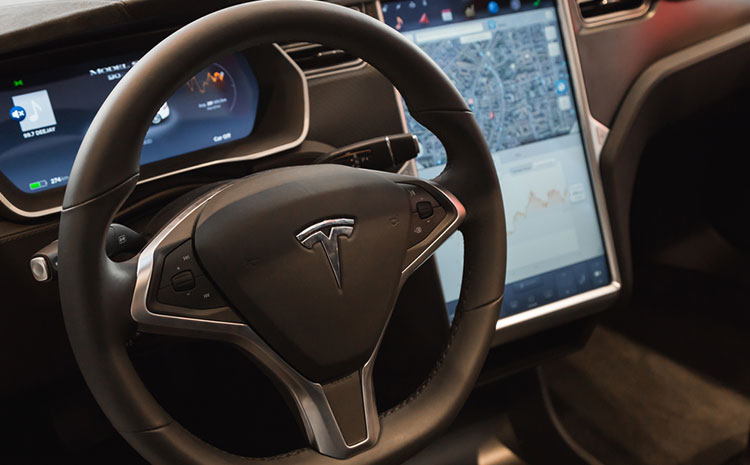 CEO Elon Musk says the Tesla Autopilot feature is still in beta phase.
Is Tesla's Autopilot to Blame for Accidents?
The NHTSA (U.S. National Highway Traffic Safety Administration) is investigating the Tesla Autopilot feature after three separate crashes involving one fatality. NHTSA officials have demanded Tesla Motors Inc. turn over their detailed information about the design and operation of their innovative Autopilot system.
Three Tesla Crashes
The first of the three crashes occurred on May 7 when a Model S in Florida crashed under a tractor trailer while operating on Autopilot. The driver, Navy Seal Joshua Brown of Ohio, died in the crash.
The second crash happened in Pennsylvania. State police issued a ticket to the driver of the Model S for careless driving. Tesla has disputed Autopilot's role in the collision, citing, "based on the information we have now, we have no reason to believe that Autopilot had anything to do with this accident."
A third collision is now under investigation as well. The driver of a Model X was again ticketed for careless driving when the car he was in collided with 13 guardrails. He claims the Tesla car was set to Autopilot, though it has not yet been confirmed by Tesla or by authorities.
The NHTSA is investigating if there is a defect or failure that may have contributed to the accidents. They've made it clear that there have been no indications of a flaw to this point. Some of the information the NHTSA has requested has to be provided by July 29, while additional information is needed by August 26.
Driver Is Still Responsible
According to Tesla's CEO, Elon Musk, the Autopilot feature is still in its beta phase. Not only do drivers have to acknowledge this before the Autopilot feature is enabled, but Musk also tweeted on July 10 that beta for Tesla means, "any system [with] less than 1B miles of real-world driving."
What that means is Tesla requires the driver to be the safeguard for the Autopilot system. Just like operating with standard or adaptive cruise control, the onus is on the driver to maintain control of their vehicle at all times.
Stay tuned for the results of the investigation into the crashes.