Top 10 Used Cars Under $10,000 for 2020
Looking for a great deal on a budget-minded used car? Fortunately, if you are looking for real value, reliability, fuel efficiency and a reasonable cost of ownership, there are some great pre-owned deals for $10,000 or less still available.Even before the pandemic, car dealers were panicking over a shrinking used vehicle inventory. With new car sales struggling, dealers watched their used car inventory shrink as consumers opted for the more budget-friendly previously owned rides at a time no new late-model trade-ins were available to fill out the stock.
Why the panic over used cars? Typically, dealers realize a significantly larger margin on pre-owned cars than new models.
While prices have been creeping up because demand exceeds supply, we are coming up on a season when used inventories will be boosted by lease returns. In addition, Hertz is planning to dump thousands of units on the used market to help stave off bankruptcy.
All that said, we have come up with 10 rides that are still out there that we think you'll love. They are older but Autotrader, KBB, and Car and Driver all recommend them.
Top 10 Used Cars Under $10,000 for 2020
2013 Kia Soul
For millennials, the Kia Soul with its boxy profile, plentiful cargo space, advanced safety features, and excellent gas mileage represents most everything they want. And of course, a sales price under $10 grand is pretty attractive as well.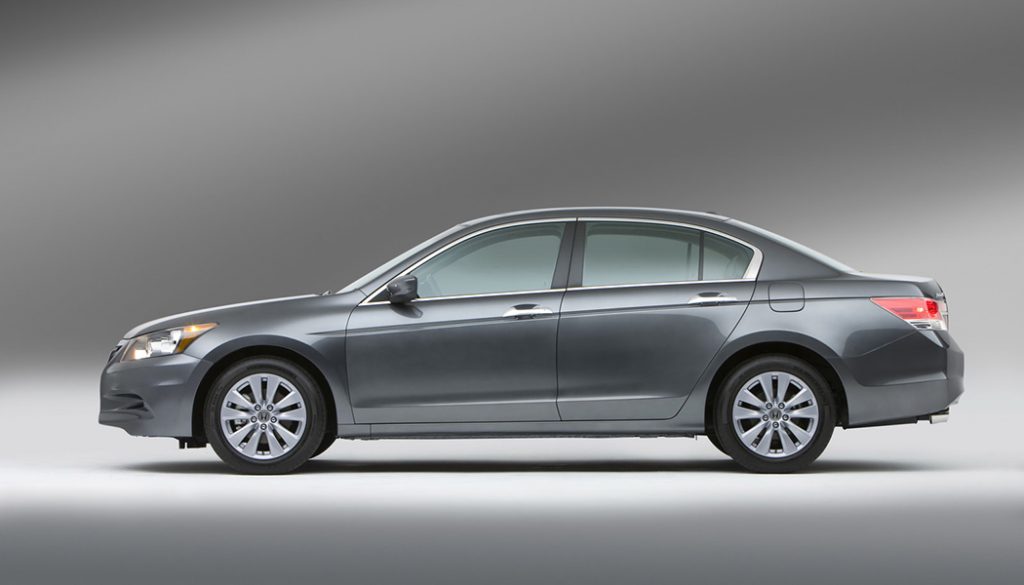 2011 Honda Accord
What can you say about the Accord that hasn't already been said? Honda consistently produces a comfortable, attractive, exceptionally reliable sedan that earns accolades from owners. The 2011 model is still considered a top mid-size sedan by Autotrader. And with consumer preferences for SUVs and crossovers, negotiating pricing on an Accord sedan gives you plenty of wiggle room.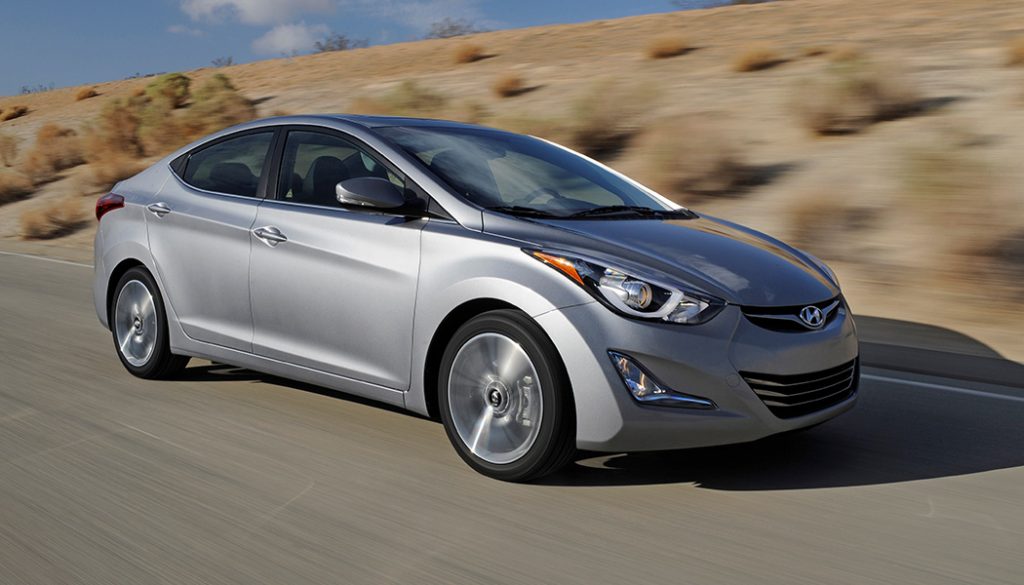 2014 Hyundai Elantra
A classic sedan and a sleek snazzy coupe headline the Elantra brand along with one of the most generous base warranties in the industry. They can afford those generous warranties because their predictable reliability scores are among the highest in the industry. Interiors are comfortable, packed with technology and convenience features, and look far more expensive than they are. With six trims to choose from, you are bound to find the ride equipped the way you want it.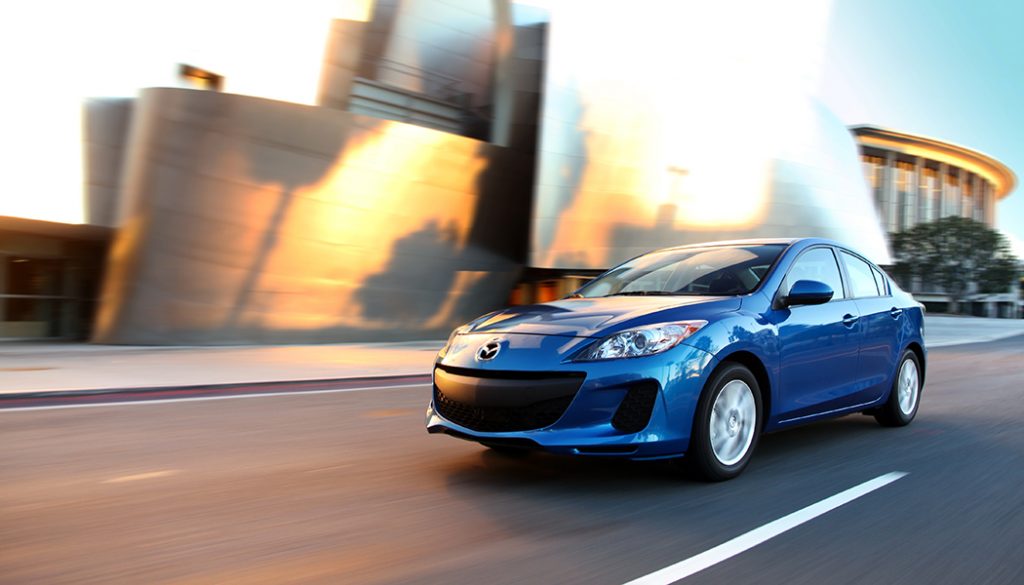 2012 Mazda3
If you think driving should be fun and you enjoy "feeling as one" with the car (Mazda's principal theme) then the Mazda3 sedan or hatchback is the ride for you. Sporty and responsive, good fuel efficiency, great cargo space in the hatchback, and just the pure joy of driving a Mazda are all factors that make the Mazda3 so popular. The fact that the Mazda3 was priced so low when it first came out has also made it a very affordable pre-owned ride.
You May Also Enjoy:
Big Comfort, Great Mileage: 2019 Toyota Camry Review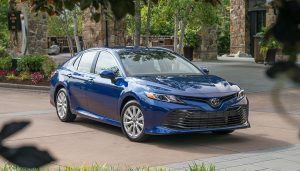 Related Search Topics (Ads)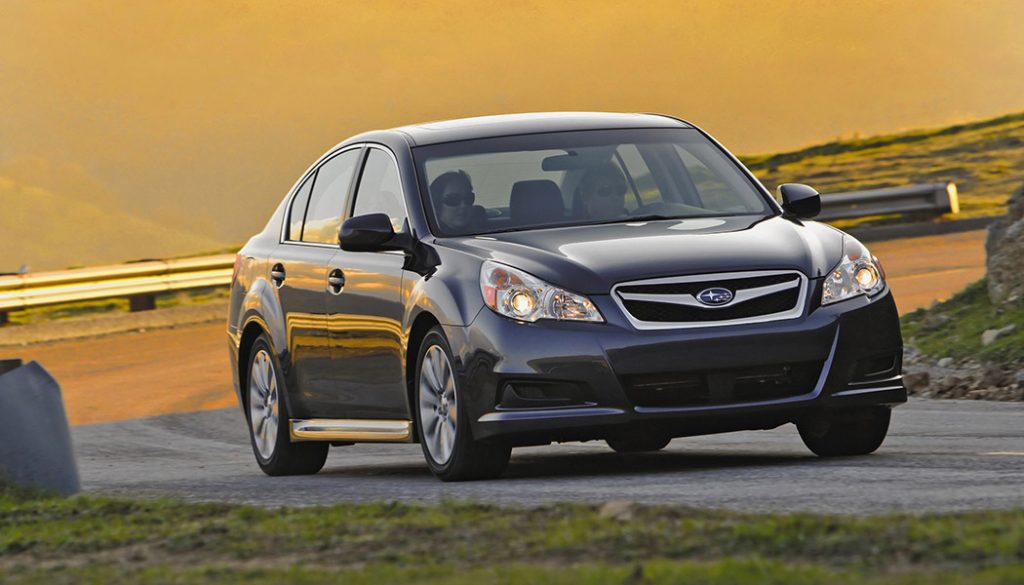 2012 Subaru Legacy
If you are not an SUV fan but you do value all wheel drive, then the Subaru Legacy could be the perfect, affordable, used car for you. The Legacy is built with the same mechanicals as Subaru's Forester, Outback, and Crosstrek, all known for their ability to handle difficult terrain. The Legacy gives you a smartly styled sedan and a civilized ride while also giving you the peace of mind knowing you can take on winter's snow and ice.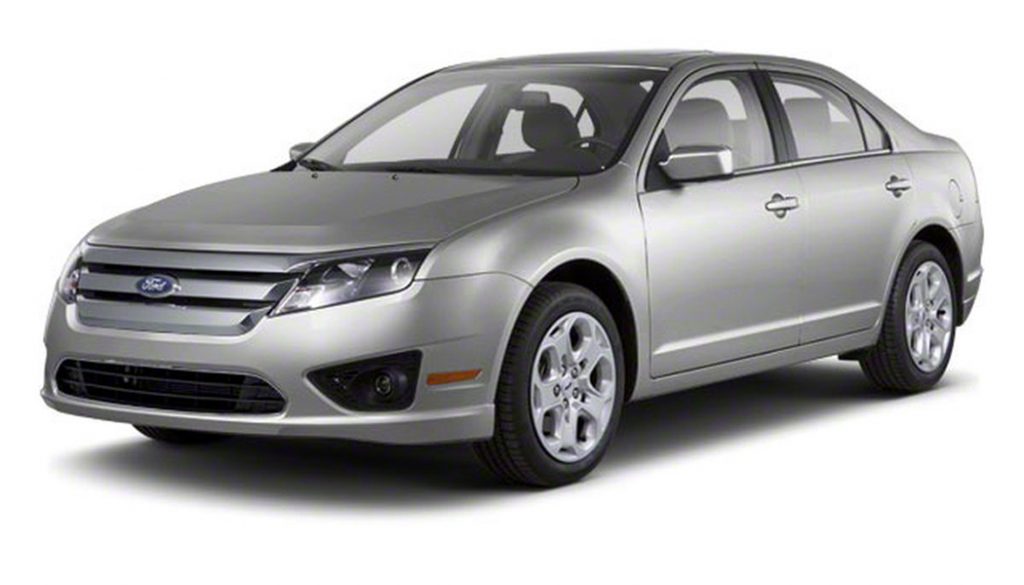 2012 Ford Fusion
One of the largest of the sedans on the list, the Fusion offers classic, timeless styling, a roomy cabin that will accommodate five adults, an excellent safety rating, and above-average fuel efficiency. With five trims available, you can find anything from basic cloth seats to leather, power everything, navigation, and USB charging points. There are plenty of 2012 models still on the market making it an easy to negotiate deal.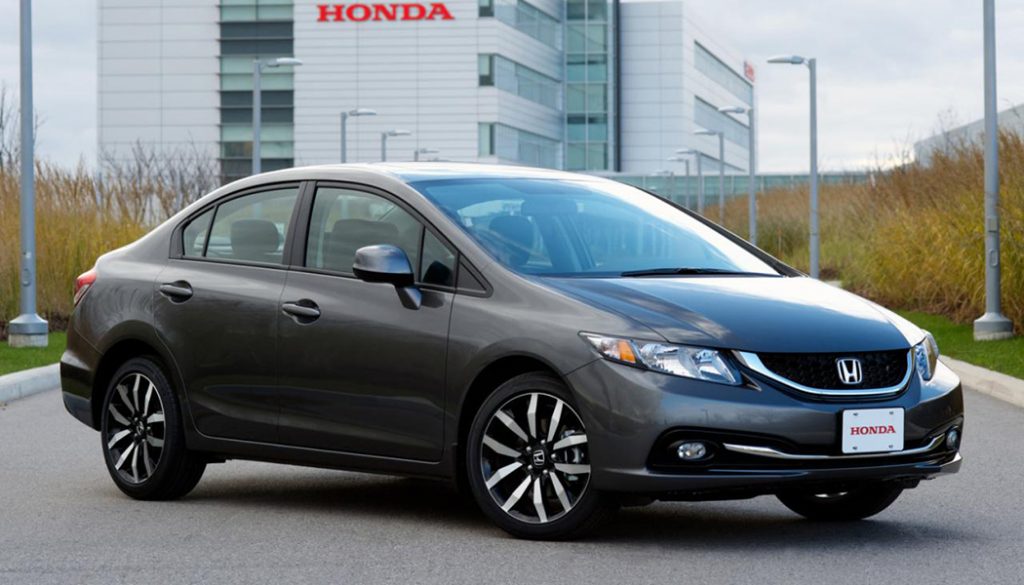 2013 Honda Civic
The Honda Civic owns the compact class and always has from its first model in the 70s to today. Famous for delivering more of everything, space, power. fuel efficiency, and reliability than other cars in the class. Toss in an unquestionable reputation for low cost of ownership and you have a great used car at a great price.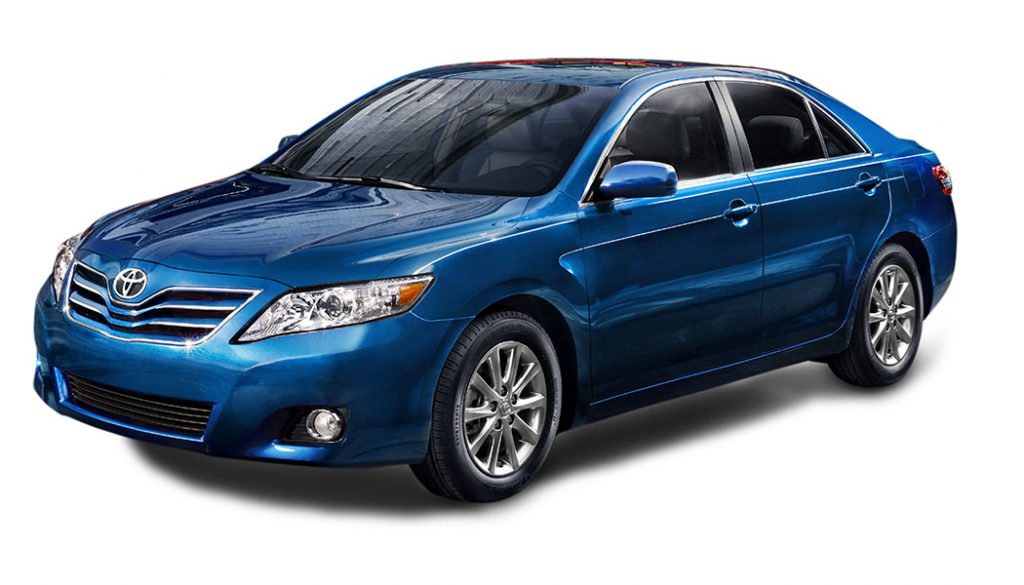 2011 Toyota Camry
The oldest ride on the list but if you find a well-maintained specimen you will have found a great bargain. Arguably the best-selling sedan in modern history, the Camry offers classic styling, roomy interior, safety, a reliable engine, and decent fuel efficiency. Top that off with an incredible reputation for reliability and you have a ride that has earned its way onto this list.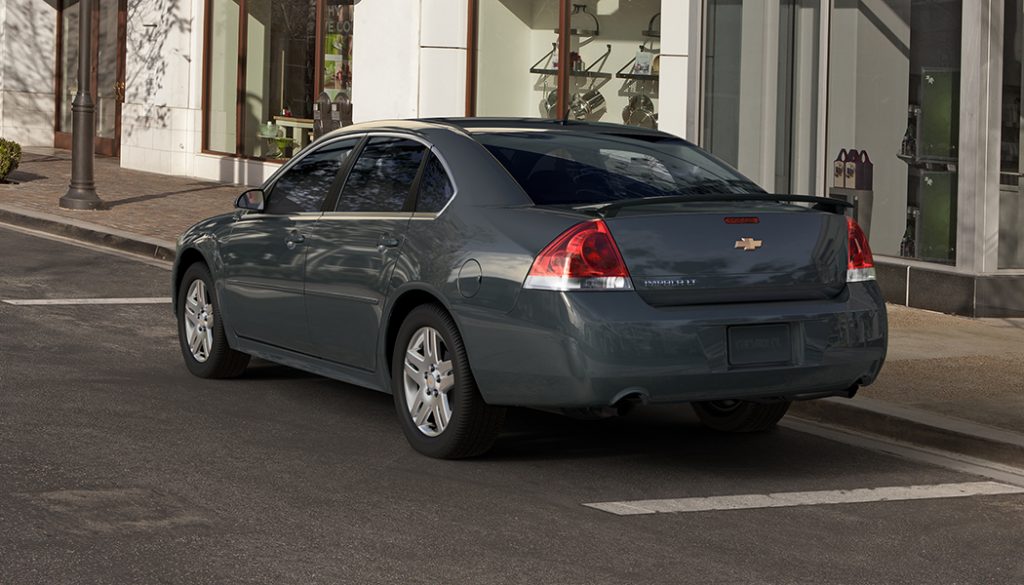 2013 Chevrolet Impala
Another large sedan, the Chevy Impala delivers surprising EPA ratings given its 3.6L 6-cylinder engine generating 300 hp. With its classic styling and loaded with convenience features like a sun-roof, dual-zone climate control, BlueTooth, navigation, Bose sound system, and leather upholstery, the Impala offers real value to the used car shopper.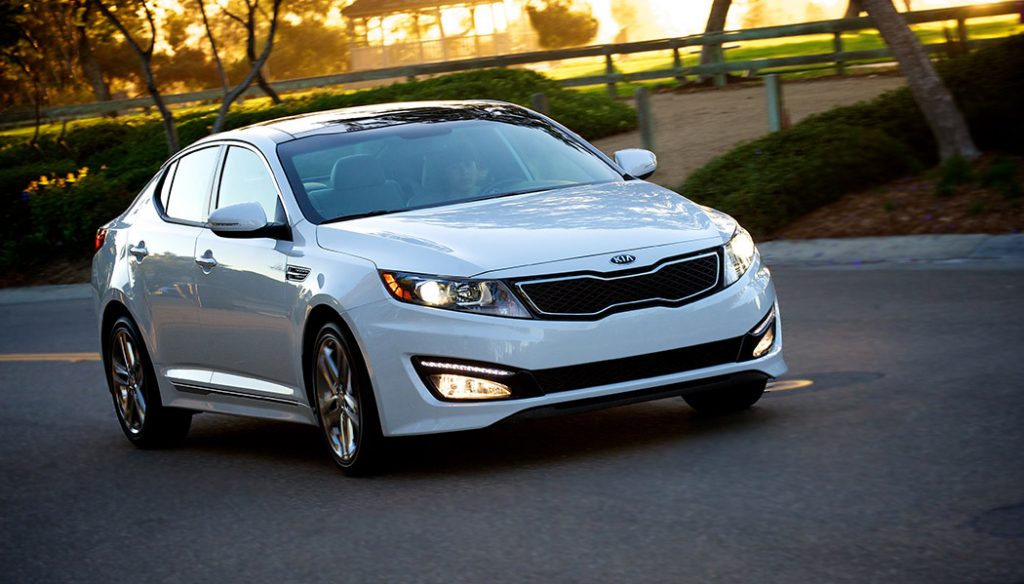 2013 Kia Optima
A sales leader when it was new, this mid-size sedan has not lost its appeal and represents a great all-round pre-owned value. Stuffed with equipment such as HID headlights, navigation, rearview camera, the easiest infotainment system to operate, heated and ventilated seats, and a host of other stuff, the Optima has something for everyone. It has two powertrains but the most fuel-efficient is a 2.4L 4-cylinder that generates 200 hp, plenty of power for highway driving.
When you need transportation on a budget, there are still plenty of choices that you can own without feeling you are driving the bottom of the barrel. All of these rides represent good values, that's why they're on our list of the top 10 best used cars under $10,000 for 2020. It's just a question of your own preferences as to which is best.