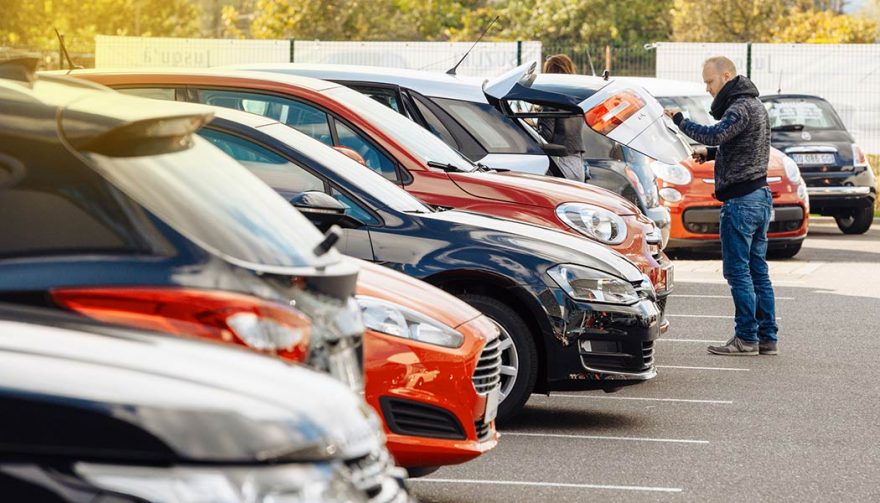 Patience is a virtue when shopping for a used car
What to Look for When Buying a Used Car: Shopping Tips
So you're considering buying a used car. Last year there were over 38.5 million used car sales in the United States. That means that 38.5 million people went through the used car buying experience. If they can do it, you can too. In fact, if you know what to look for when buying a used car, you'll probably get a better deal than most others.
And that's the purpose of this mini-buying guide. If you follow the steps, do the recommended research, and start the process fully informed, this hunt for a new ride will be an enjoyable experience.
What to Look for When Buying a Used Car
Before we get into the nitty-gritty, here are a few facts to consider.
Patience is a virtue
The used car market is huge. If you don't see the car of your dreams today, don't jump on your second choice. Your dream ride will show up soon enough.
Know your trade
Use Edmunds or KBB to get an idea of what your car is worth as a trade before you start your hunt. If you want some real excitement and don't mind strangers and lookie-loos coming to your house, get a price for selling the car yourself as well.
The price of used cars
Used cars cost more today because they are newer on average. The reason they are newer is the big jump in the popularity of leasing over buying. Lease returns have swollen inventories at dealers and are actually good deals for used car buyers.
Special alert
It's been less than a year since hurricanes Harvey and Irma. There were more than a million cars totaled by flood damage. Carfax estimates that fully 50% of those cars will find their way back on the road. Check out our article "Make Sure You're Not Getting a Hurricane Survivor" to learn how to spot these dogs.
10 Steps to Smart Used Car Buying
What's your budget?
If you plan to pay cash this is a pretty simple exercise. Take the cash you have set aside, plus your trade value, and you have a total budget. Remember, taxes and registration fees need to be included in your totals.
You May Also Enjoy:
6 Reasons Why Dieselgate Could Benefit a Car Buyer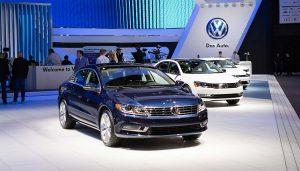 If you are going to finance, the traditional guidance is the monthly payment shouldn't exceed 20 percent of monthly take home pay. Fortunately, you can get a free FICO score from a few credit sites. Use that score and shop rates from financial institutions so you have an idea of what your exposure is.
What's you dream?
Know that if you are looking for a Toyota Camry or Honda Accord, two of the most popular used car models, you'll pay a thousand or more than a Ford Fusion or a Kia Optima, which are comparable vehicles.
Decide what's important to you and then make a list of models that come close to those preferences. This is your target list.
Price checking
Pricing is driven by any number of factors. For example, a nicely equipped 2015 Nissan Maxima can be had for less than $19,000 because so many were leased when they were new.
At the end of the day, what counts are the prices in your neighborhood. Take your target list and run it through sites that have prices based on equipment, condition and most importantly, zip code. Now you have a dream list with pricing. Check those numbers against your budget and either charge ahead or make adjustments.
Finding your dream ride
Unless you are interested in a Certified Pre-Owned (CPO) vehicle, finding ads for your target list could become an exercise in information overload. Everybody who sells vehicles has a website. Some provide helpful filters, some provide videos of the car, many provide the VIN which may come in handy in checking history. CraigsList is one of the most popular forums for individuals selling vehicles but. As the publisher warns, beware of scams.
If you have your heart set on a CPO ride, your search will be limited to dealers of the brand. For example, if you want a Dodge Challenger, you'll only find CPO Challengers at Dodge dealers.
Check the vehicle's pedigree
AutoCheck and CarFax both offer a vehicle history service and if the seller doesn't provide a current report (and many do) then it's worth the cost to get one. All you need is the VIN and you'll find out if the vehicle was seriously damaged, ever had a salvage title, and when and where the registration was transferred.
If there are any flaws, take a pass. There are too many cars to choose from to take a risk on one with a bad record.
Contact the seller
If the car is being offered by a dealer, you'll want to make contact just to ensure it's still on the lot. Regardless if you are talking to a dealer or a private party, get as much info about the car's condition as you can.
Use this opportunity to arrange a test drive. Compare the seller's information to the car's actual condition when you see the vehicle. This will give you an idea on how trusting you can be of the seller.
The test drive
You could write a book about this part of the process, but we're going to assume your real automotive knowledge is limited and you are either buying a CPO car or you are planning to have the car inspected by a trusted mechanic.
Let's talk about the non-technical inspection. Can you get in and out of the vehicle easily? Is there adequate headroom? Is the driver's seat comfortable and is it adjustable? Can the steering wheel position be adjusted? Is the upholstery in good shape? Are all of the dash controls functional? Outside, is there any obvious body damage?
Fire it up and hit the road. How are the brakes, steering response, visibility? Does the car inspire confidence, or does it feel unmanageable?
When you return, pop the hood and look for oily parts or leaking fluids. Are there any smells or noises that raise concerns? If nothing turns you off during the test drive, proceed to the next step.
Have the vehicle inspected
If you're looking at a CPO you can skip this step as the car has already been inspected and a warranty is in place. If not, you want to find a qualified mechanic who can do an inspection before you see the car. You can find this service online.
Practically speaking, timing is tricky to get this done right. Obviously, you don't want to go through this expense (about $100) unless the test ride goes well. Equally obvious, you can't take the car for a day to get it inspected. The best compromise is to schedule an inspection at the earliest time possible and hope nobody buys it before the scheduled time.
Negotiate the deal
This doesn't have to be an uncomfortable experience providing you remain reasonable and focused. You know what your budget is, make a reasonable offer for less than what the seller is asking. Make small concessions to any counter offers. Do not exceed your budget and do not be afraid of walking away.
Also keep in mind you are negotiating for the car you want to buy, you may have to negotiate the value of your trade as well. However, if you keep it reasonable, both parties will get what they want.
Get the paperwork done
When you buy from a dealer, most states require a contract that specifically spells out how the purchase price is allocated. Make sure the allocation is only for the vehicle, sales tax and registration fees. If they have included anything else, like dealer prep, try to negotiate a new lower price. Often times these extras are high profit features so the deal looks better than it actually is. However if the total price is what you negotiated, it really doesn't matter.
With private parties you want a bill of sale, the pink slip signed over, and follow up to ensure the seller has transferred the registration. Each state has its own procedure. Learn it and follow it.
So the keys are knowing what you want, how much you want to spend, a best effort inspection, and a disciplined negotiating strategy. Go forth and buy.