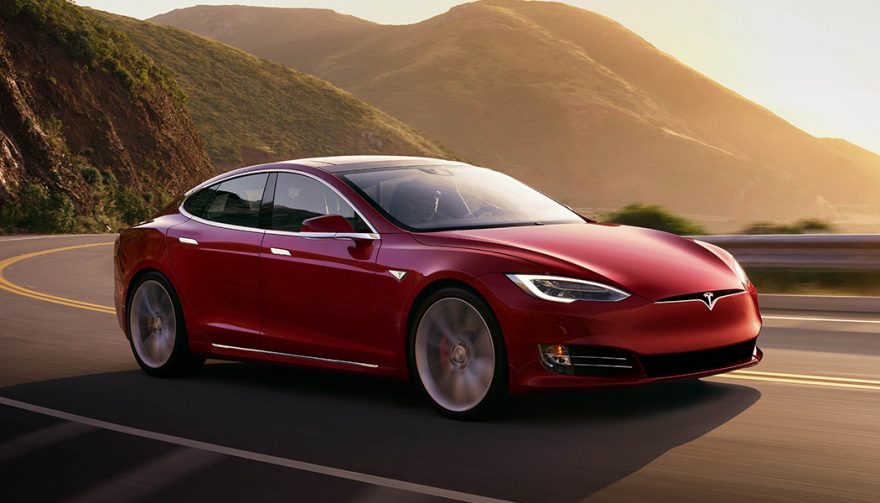 The Tesla Model S can scoot to 60 in 3.2 seconds
Classing Up the Joint with the 10 Top Luxury Sedans for 2018
Not many of us ever get to own the top luxury sedans in the world. It's a perk that only the crème de la crème get to experience. But although we won't be parking a quarter-million-dollar car in our garages, the appreciation for fine machinery still runs deep. If nothing else, we love to at least be able to identify the difference between a Bentley and a Rolls-Royce when one drives past while vacationing on South Beach.
The top luxury sedans for 2018 have been trickling out, and they are nothing short of astounding. If you don't have to wipe drool from the corner of your mouth, are you really a gearhead? We've compiled a list of the best luxury cars for 2018 to dream about. Enjoy!
2018 Tesla Model S
It's safe to say electric cars are no longer the future but the present. The 2018 Tesla Model S is essentially the same car as the 2017 model year but with a few small changes. First, it's more mainstream than ever, and thanks to Tesla, electric car technology is rocketing ahead. Secondly, the Tesla Model S is getting more luxurious at its entry level.
Tesla just announced that the entry-level 2018 Tesla Model S P75D is to be discontinued. It will be the Model S P85D to get you started, and that's a lot to handle.
As luxury sedans go, the 2018 Tesla Model S is a non-traditional take on elegance. Its appearance is sporty and futuristic and the interior follows suit. It's a luxury sedan on the premise that it's built with precise attention to detail and exceptional performance. Premium leather seating is standard along with all the power amenities you could want. The massive screen in the center console is as large as a television, and self-driving features are just a step away. You won't find better performance in a car of this size, style or price peeling pavement with acceleration of 3.2 seconds zero to 60.
2018 Audi S8
So, maybe you want something more business class that still performs incredibly well? It sounds like you need the 2018 Audi S8. When the Audi S8 pulls up to the door, it looks like a slick luxury sedan that might have a chauffeur open the door for a hotshot in the backseat. But like all great luxury cars, you're more likely to want to drive it than just relax in the back.
The 2018 Audi S8 is such an animal. The sport luxury exterior is astounding on its own, but under the hood is the real beast. It's a 4.0-liter TFSI V8 that's been turbocharged for 605 horsepower. With its advanced Quattro all-wheel-drive system, you'll need only 3.7 seconds to reach 60 miles per hour.
On the inside, the Audi S8 is just as impressive. With Audi connect, a 4G LTE wi-fi hotspot, head-up display, navigation, LED lighting, carbon fiber accents, and premium leather interior upholstery, you'll find the 2018 Audi S8 as comfortable as it is fun to drive.
View on One Page
You May Also Enjoy:
An Unexpected Surprise: The Luxury and Performance of Alfa Romeo Giulia Quadrifoglio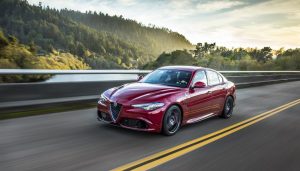 Related Search Topics (Ads)