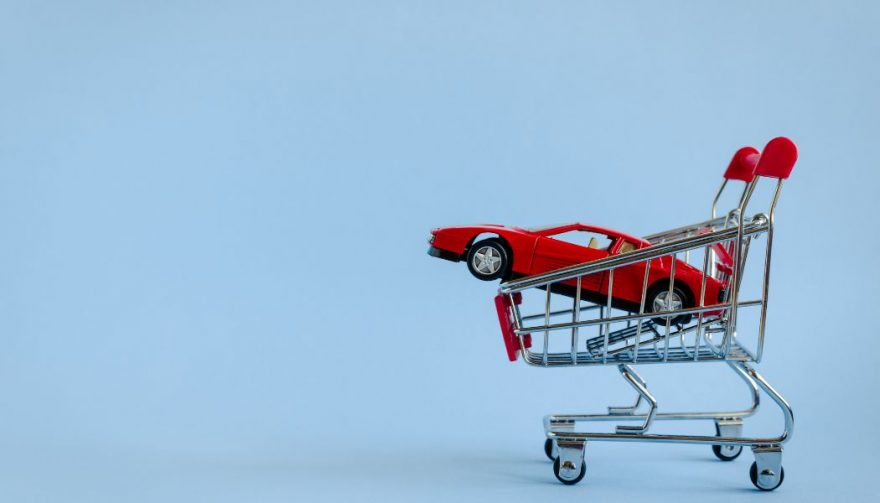 How to Get the Best Price for Your Car Trade-In
Getting the Best Bang for Your Buck
If you are on the market for a new vehicle and are considering a trade-in, you are likely wondering what you can do to get the best trade-in value on your used car. While dealerships will always try to sell you at the lowest trade-in rate possible, many proven tricks can help you get a better offer on your used vehicle. This article will outline some of the most important things you can do to maximize your car trade-in value.
Do Your Research
There is a lot to consider when trading in a vehicle, and understanding it all starts with research. Before even telling a dealership you are considering a trade-in, do your own research to get an idea of what similar vehicles are selling for. Keep in mind that various factors including mileage, year, collision history and condition can influence the value of your car, so only use other car listings as a reference point.
Choose the Right Time
While it's easy to think that cars should have the same value at any time of year, the truth is that when dealerships are in dire need of new inventory, they may be more willing to give you a better trade-in value. So, you will want to keep an eye on how fast cars are selling from lots in your area and also pay attention to any seasonal fluctuations in the market. Then, when you find a time when the demand for vehicles is higher than what most dealerships have in stock, approach them about a trade-in agreement.
Prepare It Properly
Of course, the condition of your car is one of the most important factors when determining its value for a trade-in. So, while taking good care of your car throughout its lifetime is the best way to keep it running strong, there are several things you can do just before sale time that could boost its worth. These include things like getting any dents or scratches removed, waxing it and having a good car wash done, as well as performing any necessary maintenance services such as oil changes.
Negotiate for the Best Price
When you are ready to trade in your vehicle, don't be afraid to negotiate with the dealership to get the best price trading in your vehicle. You will also want to avoid being set on one dealership since they may take advantage of your interest in their cars if they know you are not willing to shop around. So, get quotes from multiple places, and you may even want to tell your preferred dealership what another dealership has offered you to see if they can beat it. Remember, it's not about being pushy but rather making sure that you get the best deal possible.
Be Aware of Trade-In Fees
As with almost anything nowadays, there are also certain fees to be aware of that come with trade-ins. In some cases, you may be required to pay a fee for the inspection of your car or any other services related to the transaction. Additionally, if there are any administrative fees associated with the transfer and registration of the new vehicle, you will need to factor that in as well. Although, these are things that you may be able to get the dealership to cover for you as part of your negotiation agreement.
Have Documentation
What you tell a dealership your car is worth means nothing. They will want to see documentation such as consumer reports and other references from reliable sources that can back up their claims. Salespeople may also try to find any faults with the car, so it's important to have a comprehensive history of maintenance and repair work you have done over time. By being prepared with all of this information, you will be in a much better position to get the value for your trade-in that you are looking for.
Understand the Value of Your New Car
In addition to knowing what your current car is worth, it is crucial to understand the numbers behind the car you are trading up to. This means not just knowing the MSRP of the car but also understanding the markup that dealerships may have included. For instance, if you are trading in an older Toyota car for a new Chevrolet, there will be significant differences in the way each of these cars is priced. Being aware of these differences will help you to make sure that, when it comes to negotiating your trade-in value, you are getting the right deal for both vehicles.
Final Thoughts
Overall, nobody wants to settle for a trade-in rate lower than they feel their car is worth. By following the tips outlined in this article, you can have an advantage when it comes time to negotiate with dealerships to get the best possible value.