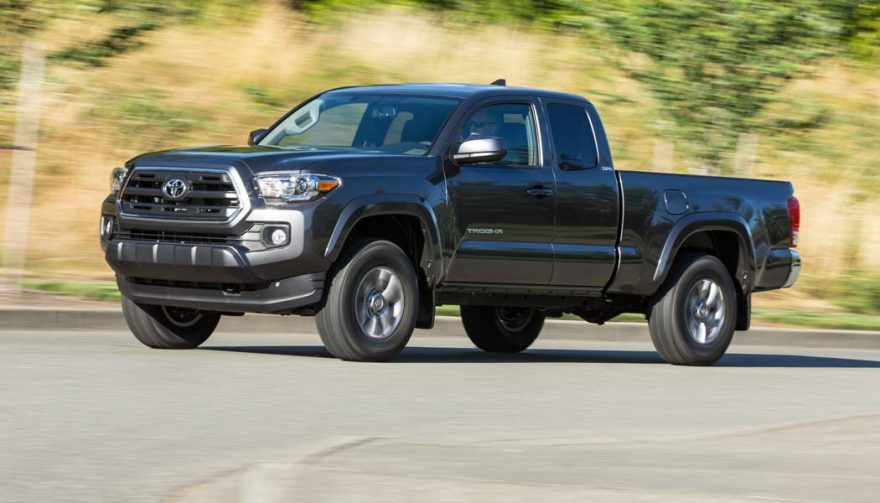 With 19 miles per gallon in the city and 23 miles per gallon on the highway, the 2017 Toyota Tacoma does respectably well
The Most Fuel Efficient Trucks of 2017 Will Keep You on the Job Longer
So you're looking for the trucks with best gas mileage? Or have you already bought a truck and now you're wondering how it stacks up? Fuel efficiency is a huge concern in today's market for buyers and car makers alike.
Take a quick look at the most fuel efficient trucks of 2017. We'll give you the basic rundown of each model and the powertrain that puts it on the list. It might help you decide on the right truck for you.
2017 Toyota Tacoma
This midsized pickup truck stakes its claim as one tough contender. It can be loaded up with the TRD-Pro package for serious offroading, but that's not the model that gets the best fuel efficiency. Instead, you'll be looking at the entry-level trim lines.
With 19 miles per gallon in the city and 23 miles per gallon on the highway (EPA ratings, of course), the 2017 Toyota Tacoma does respectably well. That's equipped with the 159-hp 2.7-liter four-cylinder engine, six-speed automatic transmission, and rear-wheel drive. It's just enough for the very occasional hauler. The Toyota Tacoma is also one of the cheapest new trucks, so you can save at the pump and dealership.
2017 Nissan Frontier
Don't worry, not every truck will be a midsized truck on the list of trucks with best gas mileage, but this one is too. The 2017 Nissan Frontier isn't usually known for its fuel efficiency, but there's a configuration that should be considered. Check out the 2017 Nissan Frontier King Cab at the bottom end of the trim lines.
If you pick a king-cab Frontier with the 152-hp 2.5-liter four-cylinder, five-speed manual gearbox, and rear-wheel drive, you can scrape out 19 miles per gallon in the city and 23 miles per gallon on the highway, according to EPA ratings. Its 0-60 time is … hang on a second … wait, it's still trying to get to 60. We'll touch base later on that.
View on One Page
You May Also Enjoy:
With Few Changes in 14 Years, the Old School Nissan Frontier Keeps It Simple