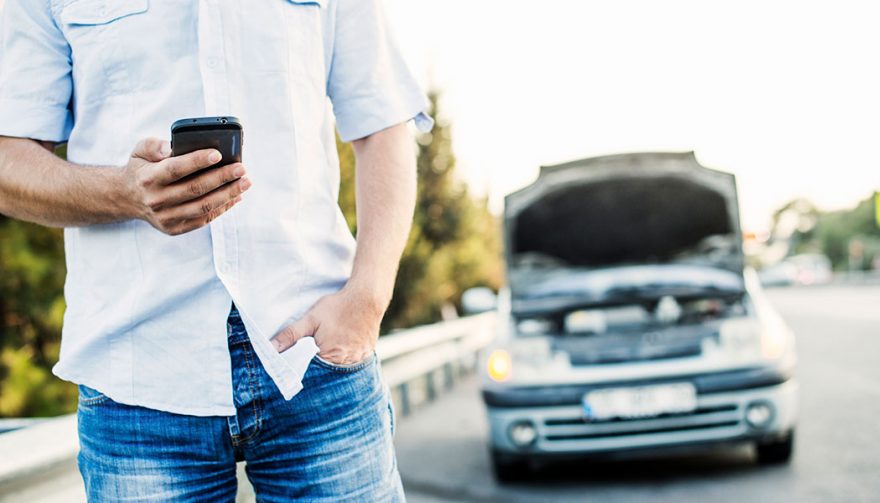 Roadside assistance benefits are as numerous as there are providers
Roadside Assistance: A Case of Want vs Need
In 1902 there were only 22,000 horseless carriages puttering along the roads of America. There were 17 million horses. But the gearhead gene runs deep and many owners of those 22,000 cars formed over 100 automobile clubs. In 1907, nine of those clubs merged into one, forming the roadside assistance organization American Automobile Association (AAA).
Today it seems like everybody is in the roadside assistance business. There are still automobile clubs going strong but insurance companies, car dealerships, cellular services, credit cards, gas companies, a myriad of associations (most notably AARP), and even finance companies have a product line that helps distressed automobile owners.
And roadside assistance isn't just for cars anymore. There are plans for pickups, commercial trucks, RVs, motorcycles and bicycles. Yes, bicycles.
What Does Roadside Assistance Do?
Odds are if you have been driving for over 10 years you have used, or have been in the car when someone else used, a roadside assistance service. It's a warm fuzzy feeling knowing there is a tow truck on the way to get you off the side of the road and into a shop. Or if you have a flat, knowing you are going to be spared the embarrassment of fumbling with a jack while traffic zooms by is priceless.
Towing, flat fixing, emergency fuel and coolant, lockout service, and of course jump starting are the traditional services that we all want to cover our back. But the roadside assistance industry has morphed into something larger.
What does roadside assistance do? At the heart of it, all roadside assistance firms are really just big networks. To get national coverage for their members, companies enter into contracts with the folks who actually perform the service.
Not surprisingly, many of the smaller providers sub the work out to the big players like AAA and one you have never heard of, Cross Country Automotive Services. They do the work for 70 percent of the dealership plans, including BMW and Volvo.
So, the quality of the "roadside" service really depends on the quality of the tow company, gas station or repair service that contracted with the roadside assistance firm. Some companies take great care in selecting their partners, some are almost too big to keep track of service, and then some just aren't all that picky.
Some roadside assistance companies offer services like trip interference insurance, discounts on hotels and restaurants, trip planning and maps, assistance finding alternative transportation if you break down away from home, and automobile insurance.
What to Watch For
Without question, "towing service" can pack the most surprises in any program. Many plans restrict towing to a distance of 5 miles. That's not much help if you break down at work and you want to get the car to your shop near home that's 12 miles away. For a price, almost all clubs will upgrade to 100 miles.
You May Also Enjoy:
How Your Car Battery Works, and How to Keep It Running Longer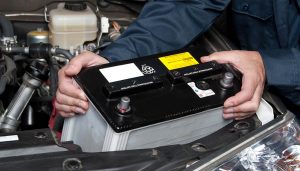 How and where you break down can also be a problem. Allstate's club will not tow a flooded car or one that has caught on fire. And of course, if you need a tow off a National (and some State) Park you'll need to use a vendor who is licensed by the government.
Some programs will only service the car on the plan. If you have two cars, you'll want to upgrade to include all your vehicles. Allstate will only service the insured car, but an upgrade covers all your vehicles, including RVs and motorcycles.
Cellular services will only service the vehicle where the cell phone is. This is good in the sense you can give your cell to your kid and they are covered, but not so great if you have multiple drivers and cars.
5 Unique Approaches to Roadside Assistance
When you have an industry as big as roadside assistance, you have to do something to distinguish your service from the others. Here's how five companies handle that challenge:
Hum by Verizon
Targeted at the "connected" generation, Verizon uses its cellular service to connect subscribers to their network of roadside responders, but it uses its technology to do much more.
The system requires three pieces of hardware: your smartphone, a Hum speaker that clips onto the visor, and a Hum OBD that plugs into your OBD port. Download the app and you have 15 slick features available to you.
You get the standard 24-7 response for roadside emergencies, Lojack-like features including relaying your vehicle's exact location to authorities if stolen, and setting up alerts if the vehicle goes outside a set boundary.
Got kids? The Hum will send you a text message if a predetermined speed is exceeded. The OBD can give you the status of all major vehicle systems, remind you of scheduled maintenance and offer a mechanic hotline for unbiased mechanical help.
AARP Roadside Assistance
This one is just pure niche marketing. AARP is perhaps the best-known brand for persons age 50 and up. It is a trusted name and it is trading on that reputation. It sells roadside assistance through Allstate much the same way it sells health insurance through United Health. There's nothing wrong with that.
AARP is very careful who they partner their brand with. But the fact is, aside from all the benefits and discounts you gain with an AARP membership, (free with your first year of roadside service) you are getting the Allstate roadside assistance plan.
Good Sam
With over 1.2 million members, Good Sam is the country's largest RV and camping association. Their roadside assistance program covers all vehicles and drivers in a member's family. That's a plus in itself, but the real draw is the coverage they provide RVs.
RVs are a special challenge for roadside assistance providers. First, they are big. Not every tow operation can handle this kind of vehicle. Second, if they breakdown, the nearest qualified repair shop could be hundreds of miles away. Last, when an RV blows a tire, or develops a mechanical problem, it may be in the middle of nowhere which is where RVs tend to go.
Offering 24-7 service is a bit misleading by Good Sam and others who cover RVs. If you breakdown at 9:30 p.m. it isn't uncommon that the first time someone can respond is the next morning. This upsets a lot of people, but until RV service stations become as popular as gas stations, that's the way it is.
The one exceptional benefit Good Sam offers is, they will tow your RV to the nearest qualified repair center regardless how far away it may be. That can be a huge cost savings regardless how long you have to wait for the tow.
OnStar
OnStar is another "cellular service" roadside assistance plan. Thanks to a partnership with GM, OnStar has enjoyed dramatic growth since 2011. Since then, OnStar offers the basic roadside assistance package for free on GM vehicles equipped with OnStar but don't have the service activated.
Free is a great price but it gets you the bare bones service. Consumers rave about everything OnStar offers except the price. If you are willing to layout $34.99 per month for the premium "Guidance" package, you'll get a cornucopia of convenience and diagnostic services. Those services include Automatic Crash Response, Emergency Services, Crisis Assist, and Roadside Assistance.
AAA
With over 49 million members, AAA is the largest (and oldest) automobile association in the country. By comparison, AAA benefits may seem a bit old fashioned compared to cell phone company services. However AAA has been offering them for over 100 years, and they are still going strong. So they must be doing something right.
They have three plans ranging from $59 to $120 per year. With few exceptions, you get the same coverage with all three plans. The difference is you get more of them with the upgraded deals. For example the base program allows four 5-mile tows per year while the upgraded plans offer four 100-mile tows.
Some of the more unusual services include passport photos, legal representation costs, travel accident insurance, and home lockout service.
Of course, AAA is just as much a travel agent and insurance provider as it is a roadside assistance company with over 1900 offices nationwide.
Which Is Best for You?
What's best for you? It all depends on what you want. If you have a new car you're probably best off using the package that comes from the manufacturer.
But if you travel extensively, or you just want the convenient bells and whistles, then you have plenty of options to choose from. Whatever you go with, make sure you read the fine print so you're familiar with your benefits.