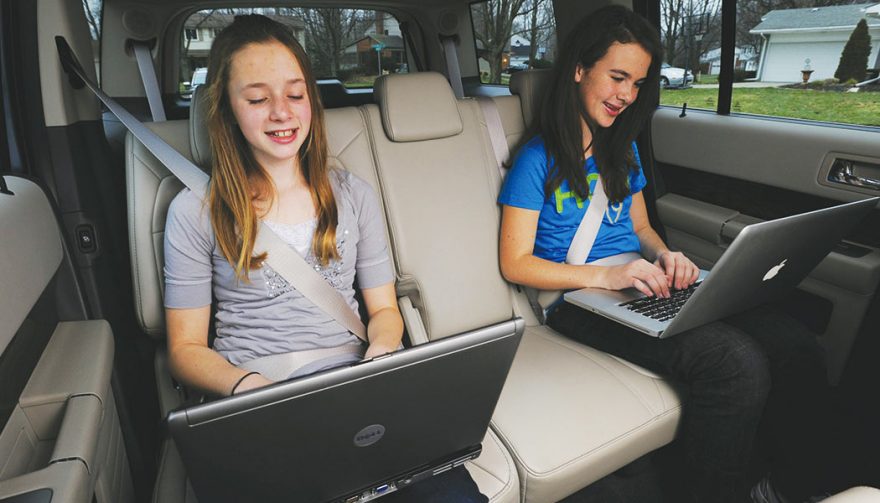 Are we there yet? Who cares, this WiFi is great.
Does WiFi Help or Hurt The All-American Road Trip?
If you're over the age of 45 right now, you grew up in an age when vehicles were a little more rudimentary. There's a chance your family's car didn't have air conditioning. You may have had to roll the windows up and down with a window crank. The seat belts in the back seat may have only crossed your lap, not your shoulder. And the best infotainment systems had a subwoofer and brand-name stereo with a cassette tape player. No one knew about WiFi.
When you had to visit Grandma and Grandpa across state lines, everyone packed into the car and hit the road. You played games like License Plate Bingo, I Spy, and Punch Buggy. You sang songs and passed the time with a nap. If your family was well-off, you might have had a Sony Walkman or Discman (remember those?) to listen to your own music. Or more recently, you might watch a DVD on the overhead screen.
Road trips weren't without their stresses, though. With increasing regularity, Mom or Dad had to turn around and threaten bodily harm, spankings, and extended groundings. They may have aimlessly swatted at you and your siblings to stop the bickering and pinching.
Then WiFi Came Along
More and more vehicles have become "connected". They offer higher-end convenience functions so you don't miss out on anything while you're away from the home or office. And with in-vehicle WiFi, road trips get even quieter. Everyone can tune into their own device.
The question is: are we better for having in-vehicle WiFi? There are arguments both for and against it. Where do you stand on the subject?
Pros Of WiFi
There's no bickering in the backseat. On the way to the in-laws across the country, your nerves don't get nearly as frayed because of childish behavior.
You can concentrate on the road ahead. Without little hands and voices commanding your attention, your drive may actually be a bit safer.
The vehicle's cabin is quieter. As long as the wee WiFi device users in the back are using headphones, the noise level is reduced for an enjoyable cruise.
Traveling CAN be educational. Load iPod and iPads with child-friendly games and puzzles along with books and educational content. You might as well enrich their lives while you drive, right?
Cons Of WiFi
It takes away from family time. Memories are made not in the depths of an iPad screen, but in communicating and experiencing things together. Whether it's road trip games or talks, WiFi in your car probably won't improve family relationships.
It can be distracting to the driver. Especially if passengers aren't using headphones, the driver can be distracted by the noise of devices. That goes doubly for multiple users in the same vehicle. It's exponential when the shotgun passenger is the WiFi user.
Screen flashes can desensitize night vision. If you've ever tried driving at night with an interior light on, you know the strain on your eyes. When a screen is flashing irregularly, it gets even worse. It can distract the driver and potentially cause an accident.
You miss lots of scenery. One of the best parts of a road trip is all the stuff you get to see and learn about, like Route 66, one of the most famous road trips. You wouldn't learn these facts about Route 66 with your face in a screen.
You May Also Enjoy:
9 of the Best Apps for Drivers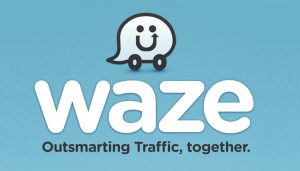 Which Carmakers Have WiFi?
Fiat Chrysler
FCA is actually the first manufacturer to use wireless connectivity in their vehicles. It began in 2008 when UConnect was released. Over the past eight years, UConnect +, the WiFi feature, has spread to every badge in their portfolio. It's available for Chrysler, Fiat, Dodge, Ram, and Jeep.
Most vehicles have UConnect + available as an option, and a subscription is required to use the wireless services. Conveniently, users can change their subscription right from their FCA vehicle's infotainment screen.
General Motors
The most tutelage for in-vehicle WiFi has definitely been from GM. They've made quite a big deal about offering WiFi on all their vehicles starting in the 2016 model year. Some, like the Malibu and Impala, started in previous model years. The OnStar 4G LTE platform essentially creates a hotspot for WiFi devices.
While every vehicle is now equipped to be CAPABLE of 4G LTE, the honeymoon doesn't last long. Subscription packages can break the bank. 10GB of data is $40, which doesn't sound too bad. That's until you realize that's only 10 hours of streaming video on ONE iPad. If there's more than one device running, the data gets chewed up very quickly.
Audi
Audi has offered Wifi on AT&T's 4G LTE network since 2011. The Audi connect system is widely available on their lineup. As a premium brand, you expect more from your vehicle and that's precisely what you get. In addition to a WiFi hotspot, Audi vehicles integrate Google Street View with maps, tablet and smartphone connectivity with your vehicle, and streaming internet radio.
Data prices are the same as GM, but Audi owners are less likely to mind the high prices, right?
Ford
The SYNC 3 system from Ford is much of the same. An onboard 4G LTE modem connects the vehicle to the internet, and a WiFi hotspot can be enabled. Neat features available include vehicle health reports, remote start ability from your cell phone, and even remote climate control options.
It's limited to just a few vehicles right now, but will be expanding very soon.
Mercedes-Benz
In-vehicle WiFi isn't often spoken of in the luxury car scene. Mercedes-Benz does offer it, however. It's been limited to the upper echelon of their trims until now. The GLC-Class (which replaces the GLK-Class) includes WiFi in the GLC300.
Tesla
Of course, Tesla must be included when we speak of connectivity. Their systems require a wireless data connection to update. And, you can count on Tesla to be on the forefront of tech features. WiFi is a natural option to find in this type of vehicle.