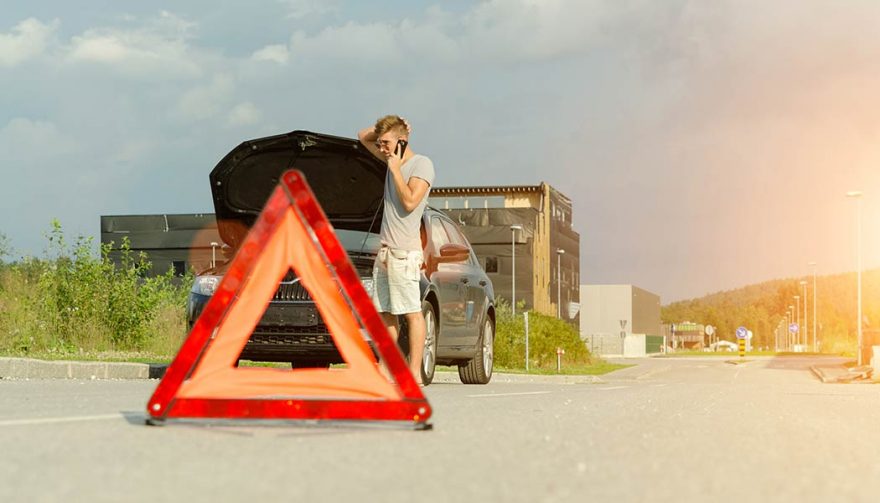 Your vehicle emergency kit isn't complete without warning triangles
20 Things That Should Be in Your Roadside Emergency Kit
Emergencies can happen at any time, to anyone on the road. Whether you have decades of experience behind the wheel, or you've only been driving for a year or two, there is always the possibility that something will go wrong, leaving you stranded, or even injured. Each season brings its own unique risk factors – ice and snow in the winter, heavy thunderstorms in the summer, spring winds and rains – and you must be prepared for them.
The simplest way is to ensure that you have a fully equipped roadside emergency kit. However, you need more than just a set of basic tools. Not sure what your kit should contain? Don't worry. Here's a list of the most important items for your roadside emergency kit.
20. Engine Coolant
Keep a jug of engine coolant in your kit just in case. Blown hoses, pinhole leaks and other issues can cause your car to run hot. With extra coolant on board, you'll be able to top off easily.
19. Tire Pressure Gauge
Don't get caught by a low tire. A tire pressure gauge ensures that you're always able to set your tire pressure correctly, and check your tires on the go.
View on One Page