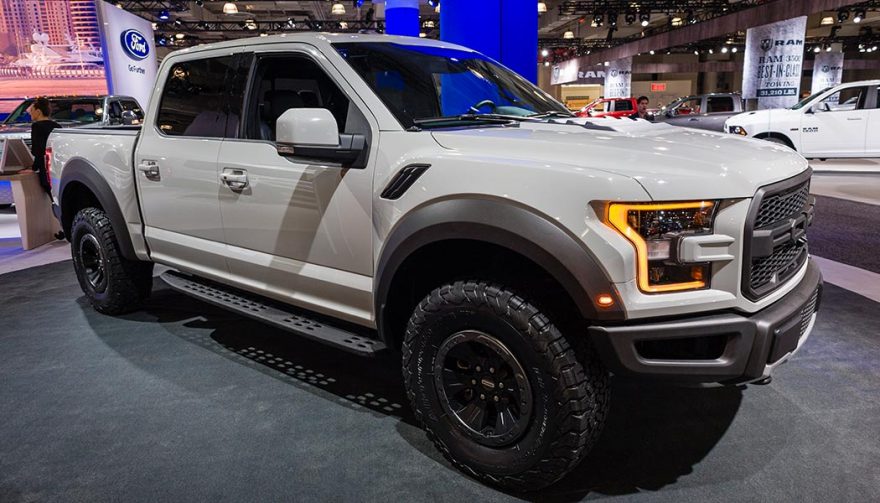 The Ford F-150 is one of the best pick up trucks for hard work and play
The Best Trucks for Working Hard and Playing Even Harder
Once upon a time, trucks were the hallmark of the working man or woman. They offered the towing and hauling capacity needed to complete a hard day's work. They still do, but today's trucks are becoming more and more ideal for play, too. They've also become much more popular with a wider range of buyers. Motor Trend points out that in 2014, truck sales were second only to mid-size sedans, outpacing even the vaunted SUV. In addition, Motor Trend notes that three of the four top-selling vehicles in America last year were pickup trucks. So, what are the best pickup trucks?
It's not hard to see why they're so popular. They offer plenty of get up and go. They can haul and tow with ease. There are super-duty versions available for those who have serious carrying needs, as well. Of course, that doesn't do anything to tell you which are the best options for your money. There are quite a few, but the right one for your needs may not be the right one for someone else.
Let's take a look at some of the best trucks for working hard and playing even harder.
1. Ford F-150
When talking about the best pickup trucks, we have to include the Ford F-150. It remains one of the most popular trucks in the US, and it's held that place for as long as most of us can remember. The F-150 is very capable, and it's available in a range of configurations to fit different needs. Want a basic truck? You'll find it here. Want something with four doors and a short bed? No problem. What about an extended cab and a super-long bed? That's here, too. There's even an all-aluminum version, and let's not forget the Ford Raptor, the automaker's suped-up off-road version of the F-150 designed for pure adrenaline.
2. Chevy Silverado
Like the F-150, the Silverado has been around for a long time, and it's remained a perennial favorite with American truck drivers. Again, you'll find a wide range of different cab and bed configurations here, from the standard two-door affair to extended cabs, four-doors, short or long beds and more. There's also the Silverado HD variant, which offers super-duty performance in hauling and towing.
View on One Page