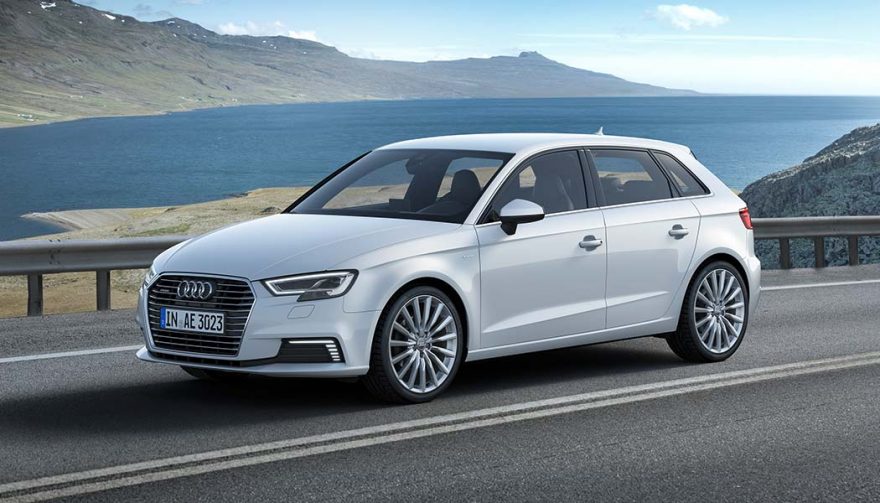 You can get 82 mpg-e with the A3 Sportback e-tron
Best Luxury Hatchbacks for 2018: Style and Function Get Together
Looking cool and being functional aren't exclusive. At least, we don't think they should be. What's wrong with showing up in a car that looks awesome, is amazing to drive, and still has room in the back? That's exactly what the best luxury hatchback models can offer.
In the past, that was only a thing overseas, or from brands like Volvo or Audi. But for 2018, there are plenty of contenders for the best luxury hatchback. Some of these models probably wouldn't want to be called hatchbacks, given their inexpensive, millennial connotation. But we think all of these models fit the criteria.
Whether you're making space for your Bugaboo stroller in the back or your study material for Harvard, choose one of these luxury hatchbacks.
2018 Audi A3 Sportback e-tron
Here's a traditional hatchback, but it's almost leaning more toward a station wagon. Whatever. As long as it isn't wood-paneled, it qualifies.
The Audi A3 Sportback has the squarish backside with a fifth door that you've come to expect from a hatchback. With the rear seat up, there's 13.6 cubic feet of cargo space, but that's expanded when the rear seats are dropped.
But it's a luxury hatchback. So, when you're headed to the country club, you want to be bathed in comfort. The Audi A3 Sportback e-tron is less lavish than some others but does have a panoramic sunroof, available Audi virtual cockpit, Bang & Olufsen sound, and a torquey plug-in hybrid powertrain with 204 combined horsepower. Best of all, you'll get up to 82 mpg-e with the A3 Sportback e-tron.
2018 BMW 3 Series Gran Turismo
There's a 3 Series Sport Wagon too, but the Gran Turismo embodies a hatchback more. It really is the best of both worlds: a luxury interior with BMW power and the versatility of a hatchback. Everyone who sees the BMW kidney-shaped grille knows it's a luxury car.
It has available active driving assist, a fantastic head-up display, navigation, and when the rear seats are folded down up to 56.8 cubic feet of cargo-carrying capacity.
You have two powertrain options for the 2018 BMW 3 Series: a 330i with a 2.0-liter four-cylinder or a 3.0-liter, 320-horsepower turbo inline-six. Both come standard with xDrive for the Gran Turismo model and can get up to 60 mph in as little as 4.7 seconds.
View on One Page