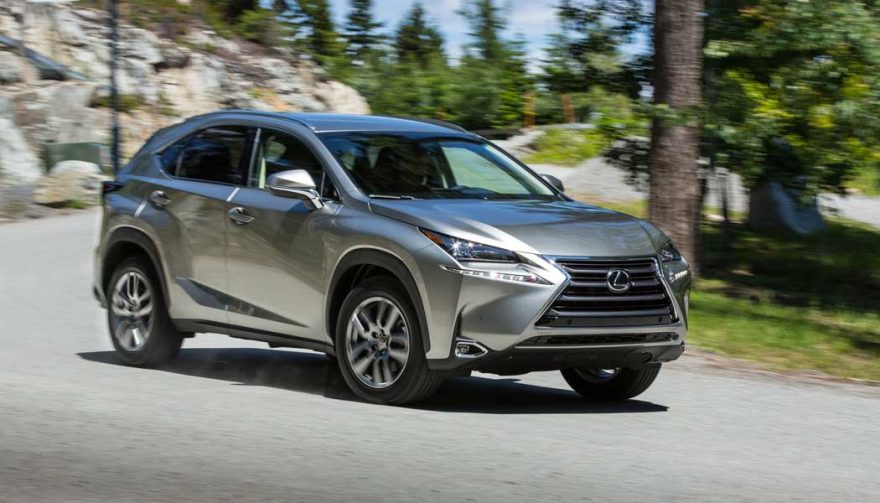 The Lexus NX is a great midsize SUV, but the interior doesn't match the Lexus price point.
How Do You Choose? These Are the 15 Best Midsize SUVs and Crossovers
Trying to find the best midsize SUV or crossover is a difficult task. With more than 60 models to choose from under $40,000, you may need some help narrowing down your choice to just one.
Here are 15 great candidates for the best midsize SUV or crossover, loosely ranked based on subjective criteria.
15. Lexus NX
Really, it's a luxury cute-ute. The Lexus NX Turbo/NX Turbo F Sport, and NX 300h are essentially the same vehicles with differences in the powertrain. The powertrain is solid, which earns its place on the list. The NX Turbo and NX Turbo F Sport both use the 2.0-liter turbo four-banger with 235 horsepower, zipping this little doodah along with a little pep. The NX 300h hybrid powertrain jacks up the efficiency factor while dumbing down the power to 194 combined hp. The turbo versions are available in FWD and AWD; the hybrid is only AWD.
Inside, you get the typical premium treatment you'd expect from a Lexus. Neat features like the remote touchpad, wireless charging and Lexus Enform are great and all. Intuitive Parking Assist keeps you from playing bumper cars in the parking lot. But the interior is a little drab and the Lexus price point doesn't quite match up with the rest.
14. Ford Edge
It's all about the toys in the Ford Edge. For years, the Ford Edge has been a go-to vehicle for middle-aged families, but Ford is looking to change that. The new Edge has updated looks that are younger and more striking, but the real attraction is in the cabin. Available SYNC 3, available Adaptive Cruise Control, available Enhanced Active Park Assist, available Adaptive Steering. All the good stuff is available on the Edge…but not standard.
The base Ford Edge feels stripped down with empty gaps where buttons and features should be. But if you choose an upper trim, you'll be quite satisfied with the tech options. Also, the 2.7-liter EcoBoost engine ain't bad. But if you can, opt for the 3.5-liter V6 or the 2.0-liter turbocharged EcoBoost engine for a fun drive.
The looks are boring and disappointing, and it feels like you're driving a minivan at times. That said, it's still a great SUV.
View on One Page
You May Also Enjoy:
The All-New 2017 Mazda CX-5: A Benchmark for Other Crossover SUVs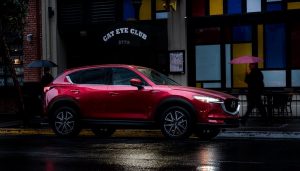 Related Search Topics (Ads)