Everyday Sedans and their Alter Egos: Finding the Best Sports Sedans
While most Americans continue to drool over pickups and SUVs, there is a sizable segment who want the sports car experience. They want the acceleration, the handling, the ability to carve up a curve, and the sense that the car is one with the driver. That's what sports cars do. And that used to mean a two-door coupe or a two-seater ride that could not possibly be classified as a family vehicle. Today, however, the industry sees a new way to sell more and as a result, you now have a nice selection of four-door sedans that offer the versatility, room, and safety of a family sedan, but the best sports sedans can get up and get to 60 amazingly fast even with a "baby on board."
That's not to say that the best sports sedans are brand new. They've been around for years but they were mostly imported and in the $60,000 and up category. If that's what you're interested in, may we suggest:
2019 Mercedes-Benz S65 AMG – Handcrafted 6.0L V12, 621 hp – $254,400
2019 Audi RS 7 – twin-turbo 4.0L V-8, 650 hp – From $68,000
2019 Cadillac CTS-V – 6.2-liter V8. 640 hp – Starting at $86,995
2019 Porsche Panamera Turbo E-Hybrid Executive – 4.0L V8, 550 hp – $151,400
2019 Dodge Charger Hellcat – 6.2L V8 707 hp – $65,795
All of these rides are capable of providing amazing sport
performance, and with the exception of the Hellcat, are decked out in luxurious
style. If however, these are a little rich for your blood, there are some
pretty slick family sedan alternatives to have a look at.
Top 4 Everyday Sport Sedans for Real Families
You need room for the kiddies and the groceries, but you want a little excitement in your driving experience. It would be nice if you didn't need to break the bank. You can find that dream ride if you want. You'll have to make a few compromises and you won't be racing for titles with an Audi RS 7, but here's a list of sedans that are actually fun to drive.
You May Also Enjoy:
Chevy, Here's Why the SS Sedan Isn't Selling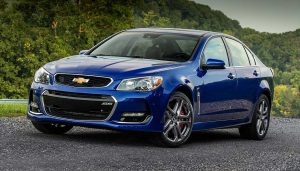 Related Search Topics (Ads)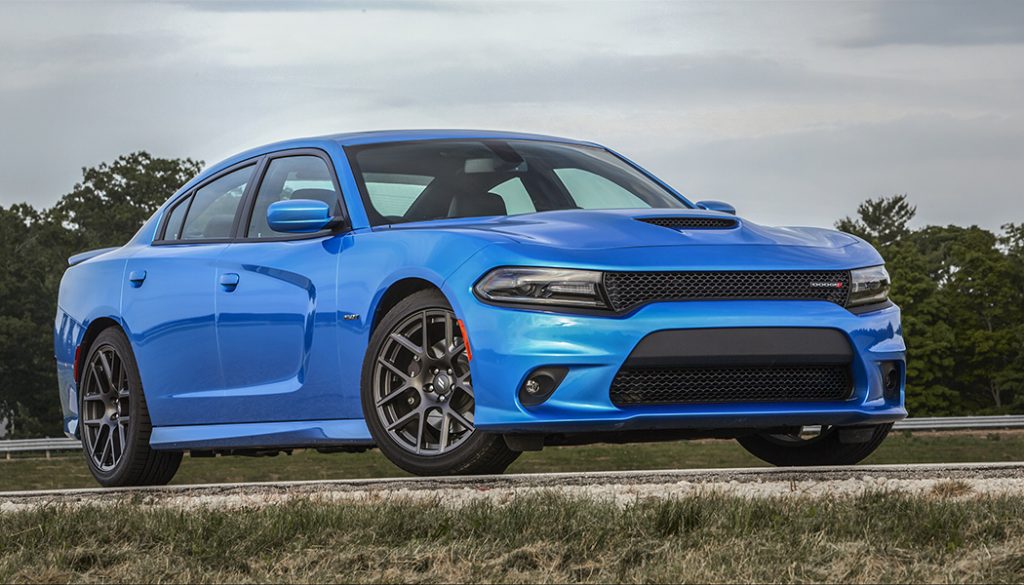 2019 Dodge Charger R/T
Yes, the Charger also appears on the expensive sport sedan list, but that is the Hellcat, this is the R/T trim. What's the difference? They both have HEMI V8s, they are both rear-wheel drive, and they both weigh over 2 tons, but the R/T's engine packs 370 hp versus the monster Hellcat at 707. A driver who knows what he or she is doing can have a lot of fun with a Charger R/T on the track, and then turn around and drive 5 people to the mall or pack a month of groceries in the cavernous trunk. At $36,245 nobody is going to accuse you of ostentatious spending for one of the best sports sedans.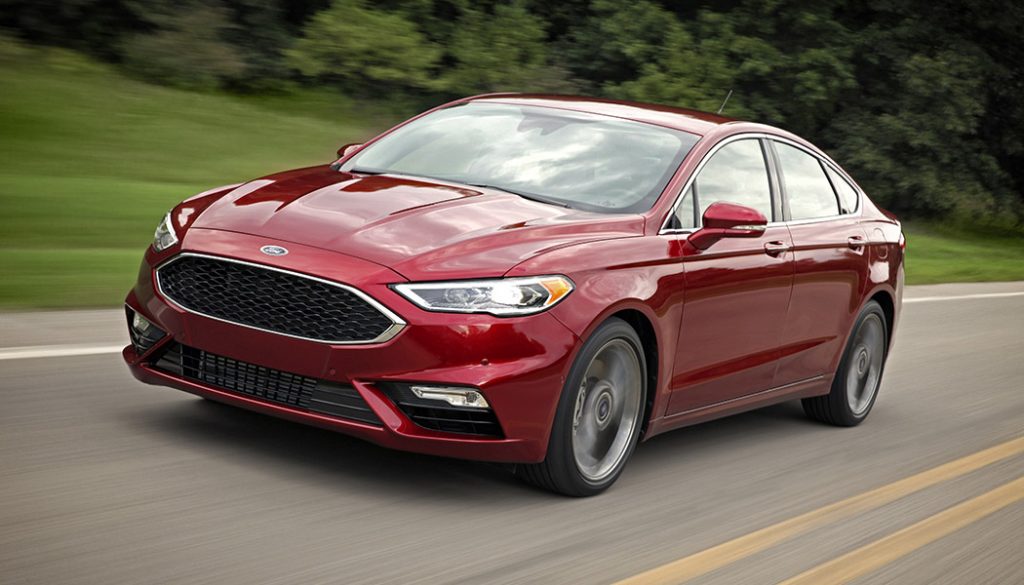 2019 Ford Fusion Sport
This is no Mustang, but the Sport version of the Ford Fusion provides satisfying acceleration thanks to a 2.7L twin-turbo V6 that lays down 325 hp and 380 lb-ft of torque. The AWD platform allows for crisp handling on curves and responsive, sports car like steering. The seats are wrapped in leather, it's packed with family entertainment features, there is safety technology galore, and lots of leg room. Sitting on 19 inch wheels with sculpted side panels, an aggressive nose, and dual exhaust, it's hot looking. The 2019 Ford Fusion Sport is priced at $40,015 but it's still a bargain for the fun you'll have in one of the best sports sedans.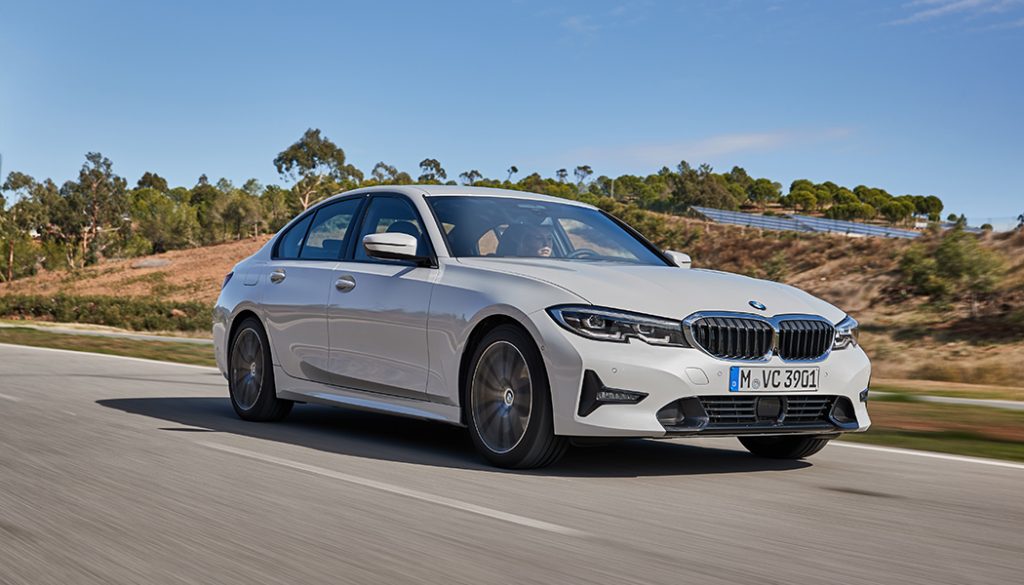 2019 BMW 3 Series
Is it a sports ride or a compact limo? It depends on where you are sitting. If you are in the leather-wrapped backseat with ample leg and head room enjoying the zoned climate control, you might have to repress the urge to give the driver orders like you might give a chauffeur. If you're driving, it's a whole other experience. The BMW 3 Series is powered by a four-banger, albeit turbocharged, that generates 248 hp and is mated to a very smart eight-speed transmission that stays perfectly tuned to meet the demands. The growly sound of the engine, the amazingly responsive handling, sharp braking, and sheer driver excitement generated, fully qualifies this ride as a sport sedan.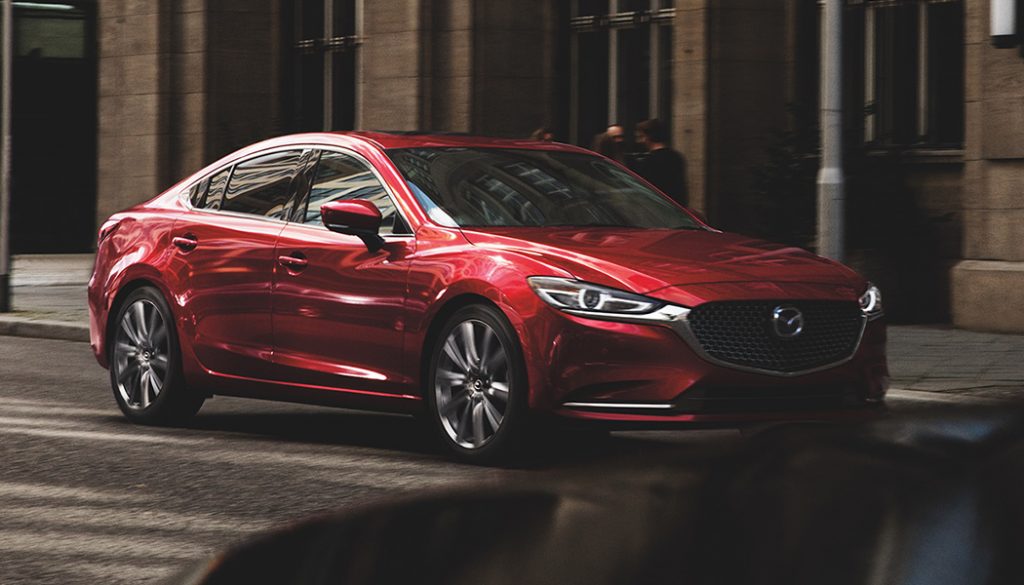 2019 Mazda 6 Sport
This Mazda is more sporty than sedan although it meets the roominess requirements for a mid-size sedan. Mazda is all about the driver and it shows in every aspect of this ride. If you opt for the 2.5L turbocharged 4-cylinder engine and you get 227 hp channelled through a snappy six-speed transmission that gets the most out of every horse provided. Acceleration is linear, steering is incredible, and now Mazda's G-Vectoring Control Plus keeps you firmly planted on the asphalt even in the tightest of curves. Inside, the seats are supportive, the fit and finish are remarkable, it's packed with safety technology, and overall, it's a very fun place to spend some time. And with a starting price of $23,800 it's the best buy on the list.
Still Too Pricy? Try These Preowned Bargains
If you would like to shave $10,000 or more off the prices shown above, and get more horsepower in the bargain, then you might want to consider looking at these used best sports sedan war horses:
2006 to 2010 BMW M5 – 5.0L V10 generating 500 hp – Less than $20,000
2015 Ford Taurus SHO – 3.5L V6 365 hp – Under $30,000
2015 Chevrolet SS – 6.2L V8 LS3 pushing 415 hp – Less than $30,000
2010 Mercedes Benz C63 AMG – 6.2L V8 451 hp – Under $20,000
The bottom line is the sport sedan niche has grown and is now offering a wide array of choices priced for any budget. If you go for a used ride, be real careful in your selection. High performance cars tend to get abused more than pure people movers. The diamonds in the rough are out there it just takes some patience to find the best sports sedans.